AT&T posts strong earnings with help from WarnerMedia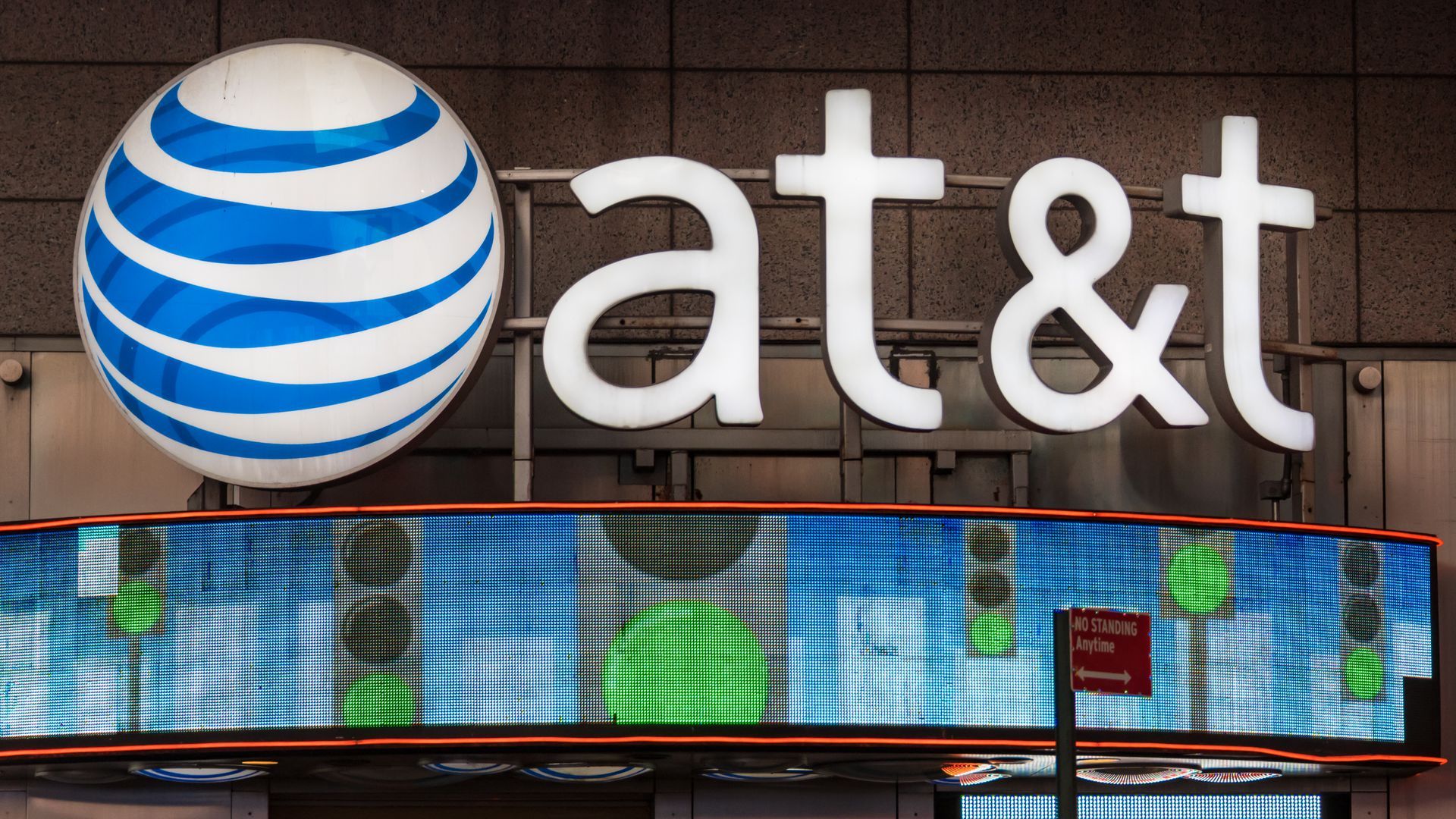 AT&T reported positive earnings results for their third quarter Wednesday, beating on revenue and falling slightly short on profits. The company credits its revenue growth to WarnerMedia (its media division that was formerly called Time Warner) and its wireless business.
Why it matters: The results show that WarnerMedia, which grew its revenue by 6.5% year-over-year, may become an opportunity for growth in the short-term for AT&T. The telecom company acquired the media company in June with the intention of building a strong subscription video on-demand business and advertising business long-term.
The details: This was the first earnings report for AT&T after owning WarnerMedia for a full quarter. Earnings highlights include Turner and HBO year-over-year subscription revenue growth and strong Warner Bros. television licensing revenue growth.
AT&T's advertising business, Xandr, created in part through the Time Warner acquisition, also performed well. Advertising revenues were up 34%.
Yes, but: Dramatic changes to the media business haven't yet occurred, so earnings should be reflective of positive momentum of Time Warner, prior to the acquisition.
Last week the company shut down "Super Deluxe," its comedy production arm, but it has yet to make other sweeping changes.
However, executives have indicated that capital reallocations towards its new subscription video product may impact some other business, most likely some of the Turner brand cable channels.
The bigger picture: AT&T's positive earnings outlook from its media acquisition stands in stark contrast to its rival, Verizon's. In its earnings report Tuesday, Verizon suggested that the outlook for Oath, the digital media business it created last year by combining companies like AOL and Yahoo, was not strong and appears flat in the short-term.
Go deeper