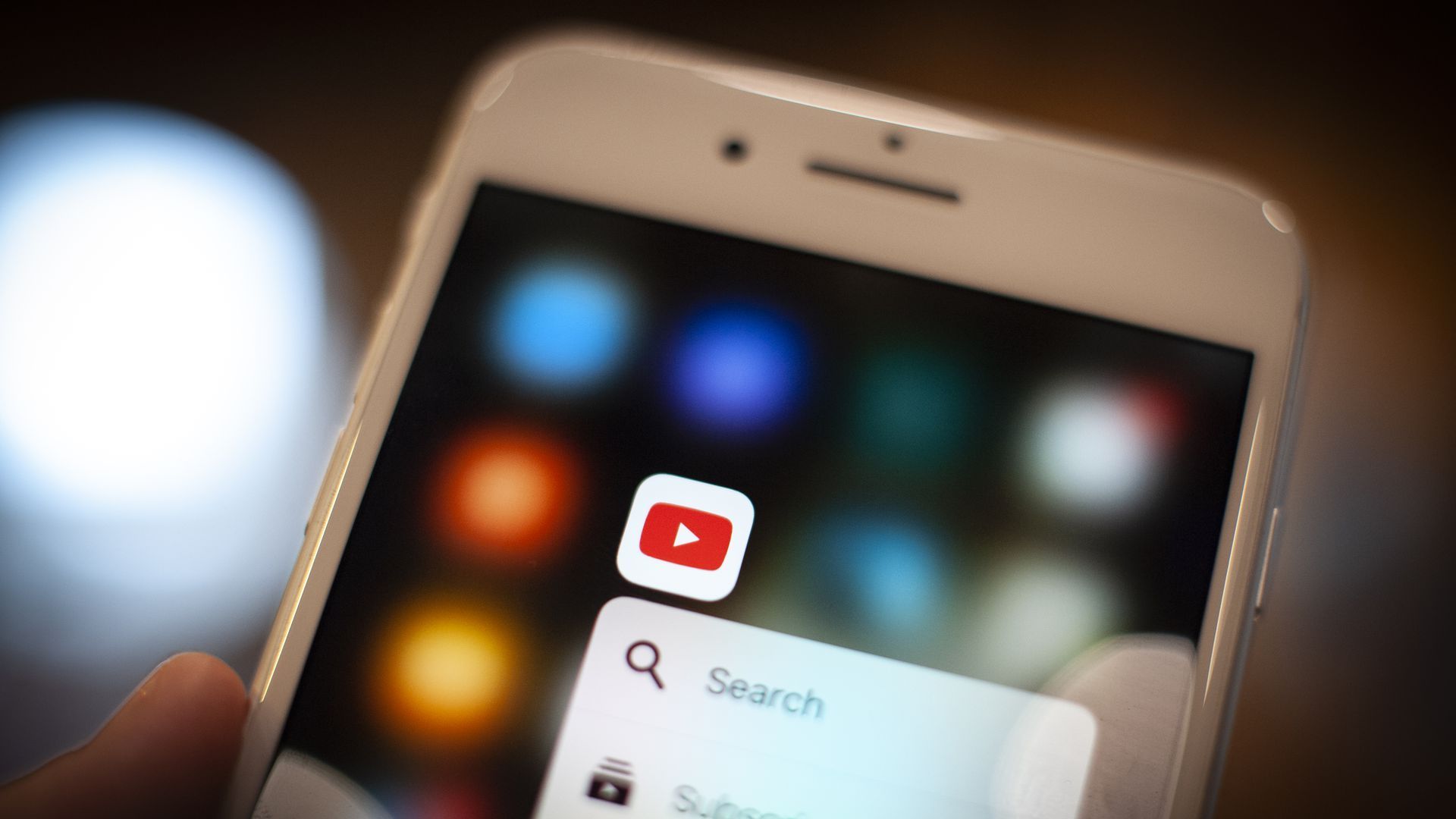 Last Tuesday, YouTube experienced an outage for about an hour, which according to new data from Chartbeat provided to Axios, resulted in a 20% net increase in traffic across Chartbeat sites.
The big picture: Chartbeat analyzed the YouTube outage using global traffic data across a sample of more than 4,000 sites which are Chartbeat customers. They found that about half of the increased traffic (11%) went to general articles on publisher sites, and the other half (9%) went to articles about the YouTube outage.
Why it matters: Like the Facebook outage this summer, this proves that when major tech companies that distribute the bulk of media traffic go down, the traffic flows back to the sites and apps of media publishers.
Reality check: From Nieman Lab's Joshua Benton on a previous analysis that we outlined last week from Chartbeat: "One thing this analysis by @chartbeat shows is that most news-seeking is not driven by some civic desire for community information — it's a gimme-something-new itch that can be met by news stories, FB updates, or, well, a lot of things on people's phones."
Between the lines: Chartbeat says there are a few potential reasons for why this had a bigger effect than the Facebook outage on Aug. 3:
YouTube is not normally a traffic driver to publishers. Unlike Facebook, YouTube is not a large referrer of traffic to publishers, Chartbeat says. As a result, the effect of people moving from YouTube to publisher sites during the outage was purely additive.
There's a day and time difference. Facebook's outage was on a Friday afternoon U.S. time. The YouTube outage, conversely, was on a Tuesday evening, which is prime entertainment consumption time.
By the numbers: In total, Chartbeat saw a 78% increase in app traffic and a 59% increase in search traffic during the hourlong outage.
By distribution type: Web traffic increased by 15%, app traffic increased by 78%, Google AMP traffic increased by 67%, Facebook Instant Articles traffic increased by 6%.
By device type: Desktop distribution increased by 13%, mobile distribution increased by 26%, and tablet distribution increased by 26%.
By referrer type: Direct traffic increased by 9%, link traffic increased by 28%, internal traffic increased by 13%, search traffic increased by 59%, and social traffic increased by 11%.
The bottom line:
"So far, we've seen there's no single reaction when a platform goes down. Sometimes people are more apt to search for answers, sometimes they go directly to a news source they trust. The one thing we do know is that reader behavior shifts immediately and fiercely. When Facebook or YouTube, for example, goes dark, the rest of the internet comes alive."
— Su Hang, data scientist, Chartbeat
Go deeper