Tim Cook: Tech must embrace privacy to hold public trust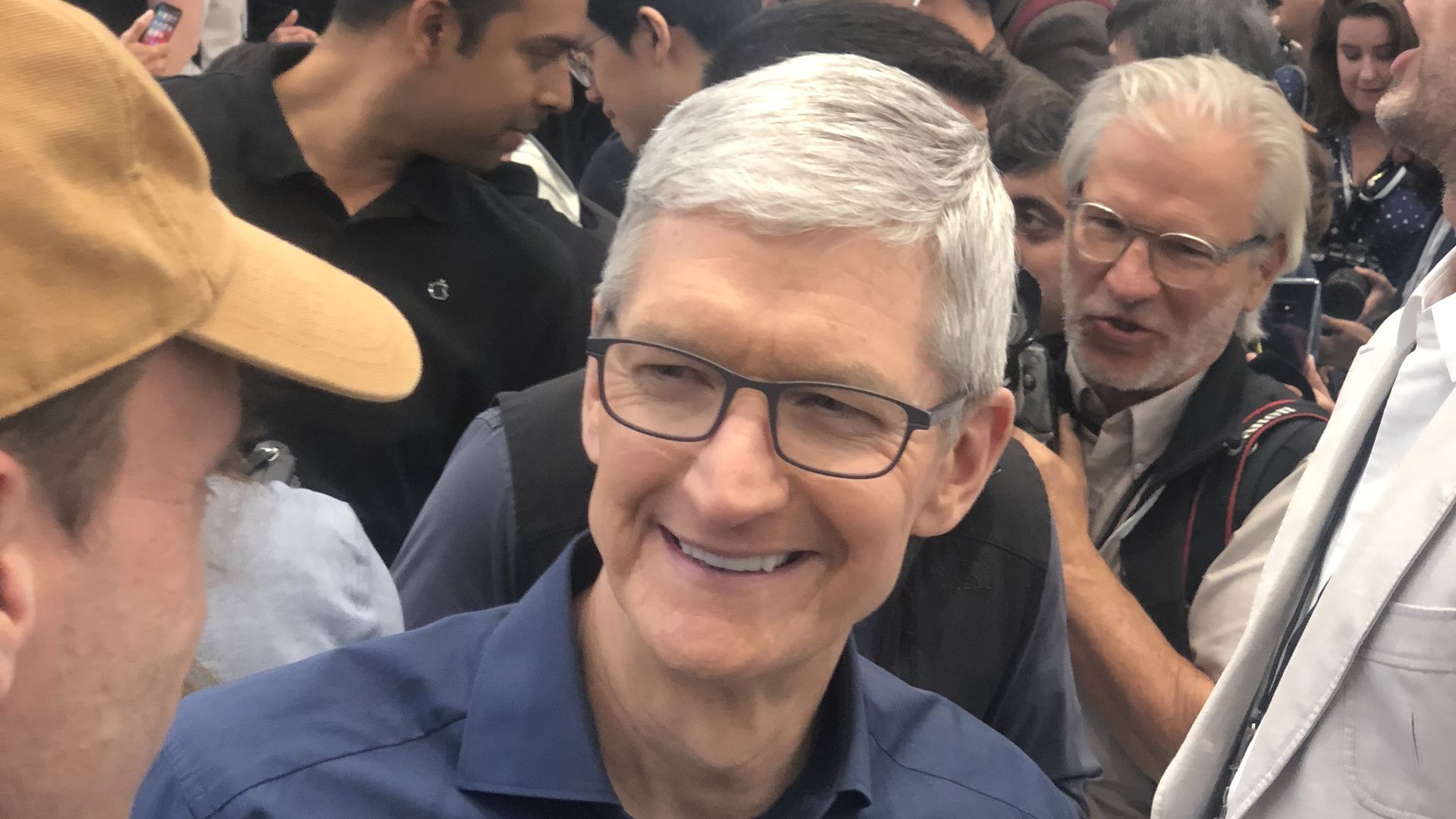 Apple CEO Tim Cook is making his strongest case yet that the tech industry must embrace privacy or lose its chance to reshape the world.
Why it matters: Apple has made user privacy a central component of its design and pitch to consumers, drawing a sharp contrast with companies like Facebook and Google.
Details: Cook is speaking Wednesday in Brussels to an international conference of privacy regulators. In the speech, he is expected to argue that technology can play a broad role in addressing some of humanity's greatest challenges, including disease and climate change — but only if it maintains public trust.
"We are optimistic about technology's awesome potential for good. But we know that it won't happen on its own," Cook plans to say, according to a source. "We will never achieve technology's true potential without the full faith and confidence of the people who use it." 
Cook is also expected to:
Express support for a "comprehensive federal privacy law" in the U.S.
Reaffirm Apple's position that privacy is a fundamental human right
Praise Europe's GDPR as evidence that "good policy and political will can come together to protect the rights of us all."  
Go deeper