Trump to meet Putin in Paris in November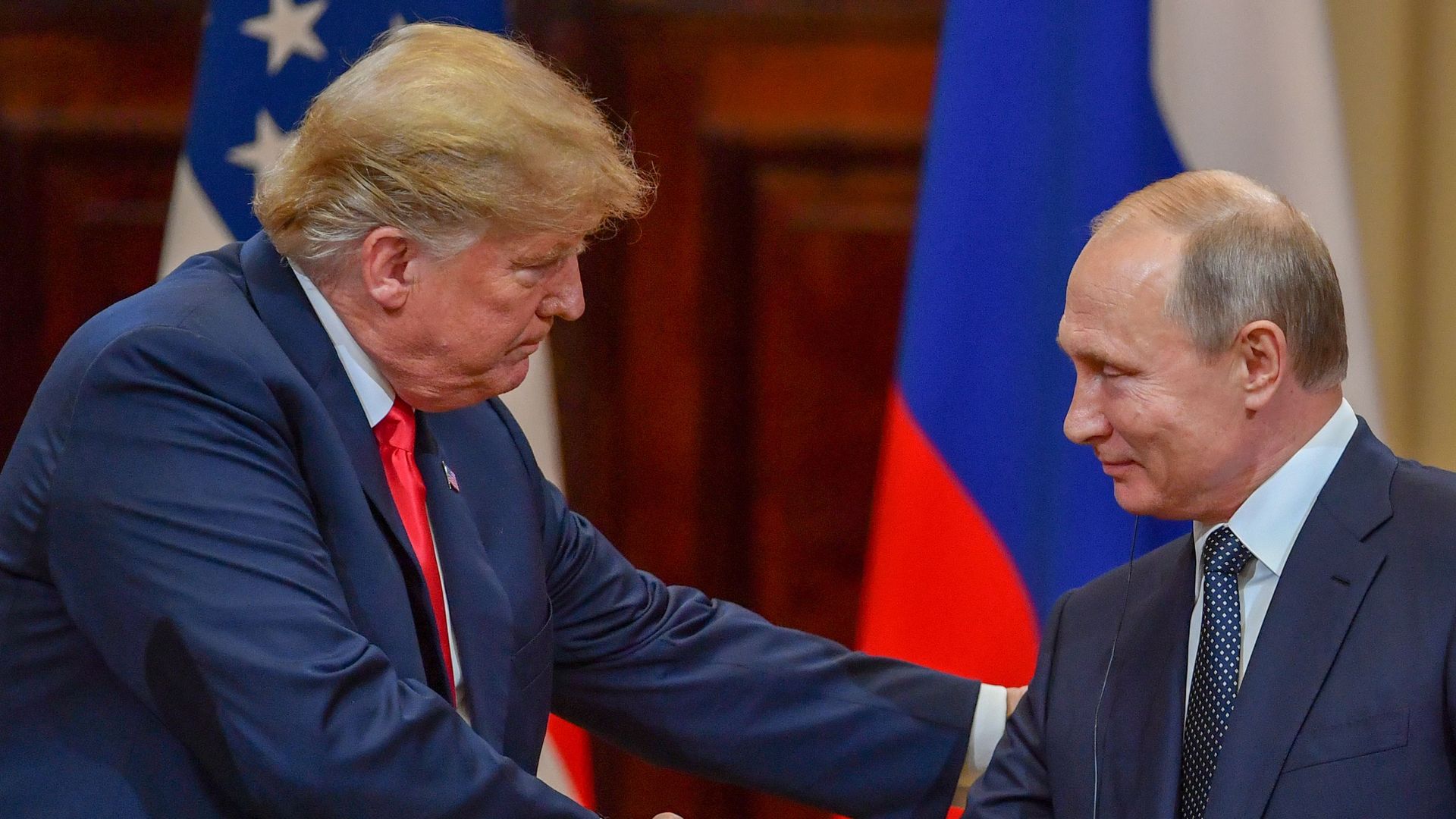 National Security Adviser John Bolton said Tuesday that President Trump will meet with Russian President Vladimir Putin in Paris on Nov. 11, the 100th anniversary of the armistice ending World War I.
The big picture: Bolton was in Moscow to meet with Putin about Trump's decision to withdraw from a landmark nuclear weapons treaty, a move the Kremlin says "will make the world more dangerous." During his last meeting with Putin, Trump drove global headlines for days by appearing to accept Russia's denials about interfering in the 2016 presidential election over the findings of the U.S. intelligence community.
Update: President Trump said on Monday, Nov. 5 that the two would "probably not" be meeting in Paris, but that they will meet at the G20 summit in Argentina, taking place Nov. 30-Dec. 1.
Go deeper