Trump's Chinese divorce problem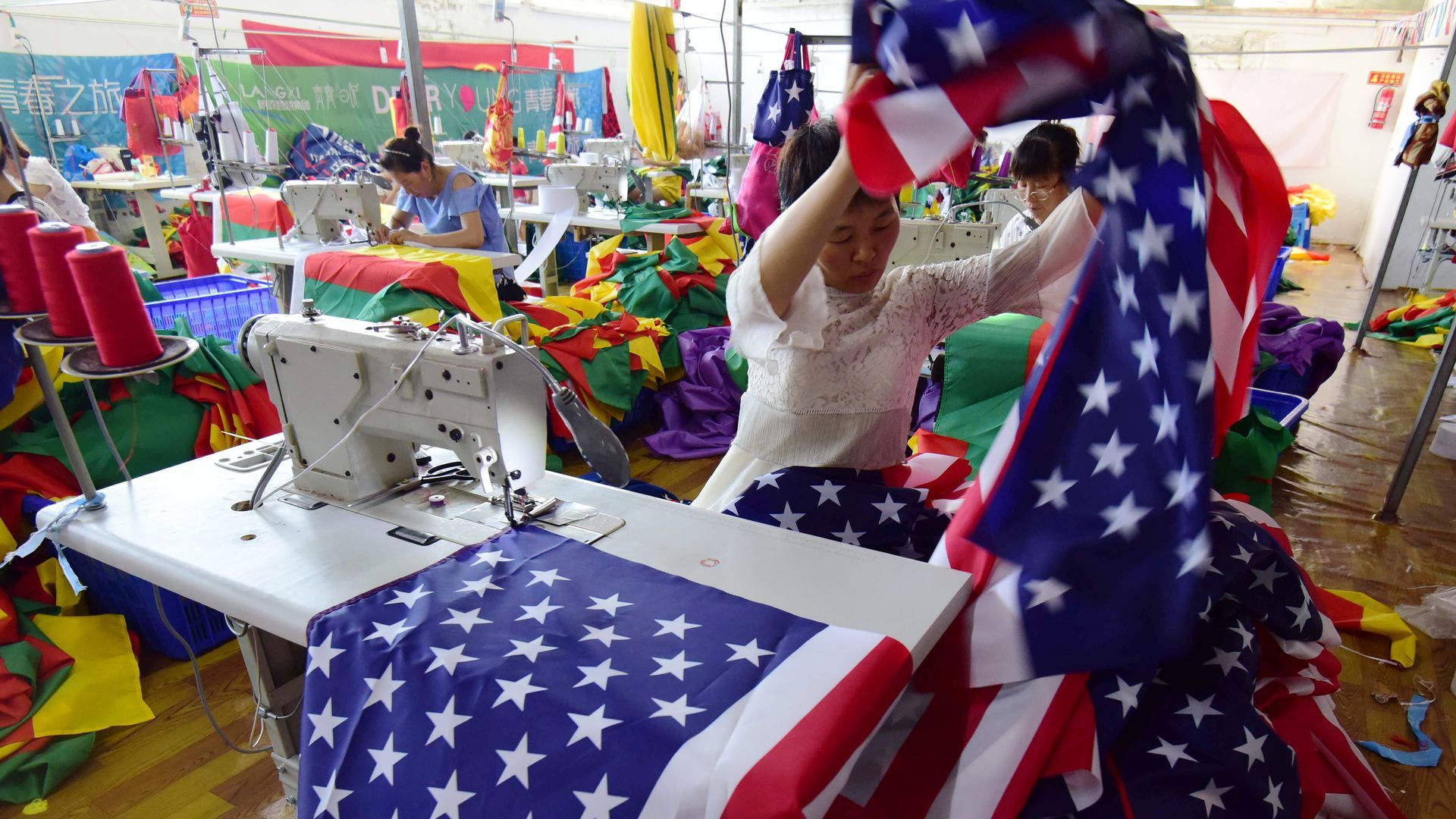 President Trump appears to be trying to decouple the American and Chinese economies, but he may be largely too late.
What's happening: China's push to own the Big Tech future, and make what it needs at home — what Xi calls "Made in China 2025" — is in part an effort to inoculate itself from Western politics. The next time the U.S. decides to sanction Chinese tech, the impact will be cushioned.
For different reasons, Trump is trying to do the same thing. As Pence put it in his speech earlier this month, cited above, the administration would like American companies to make their stuff outside of China.
Some U.S. companies are trying to diversify production to other low-cost countries.
But, after decades of economic integration with China, most American companies are largely dug in where they are, with supply lines and markets organized around their presence there.
What they're saying: The greater problem will arise if Trump tries to bring U.S. allies in Asia into the same decoupling policy. "To the extent that the security of the United States is vulnerable to others' choices of technology, the Trump administration may well force these countries and multinationals to make a choice between the United States and China," said Elizabeth Economy, a China expert at the Council on Foreign Relations. 
That could be a mistake, says Lowy Institute fellow Richard McGregor.
The economies of Japan, Singapore, South Korea and Taiwan are far more integrated than is the U.S. "If Washington forces them to choose, many of them might choose China, as that's where they see their economic future," he says.
Parag Khanna, author of the forthcoming, "The Future is Asian," said Trump's trade war in fact is entrenching China further in other Asian economies. The integration of the rest of Asia "with China is accelerating," he tells Axios, "and will accelerate more because China will divert the trade it loses with the U.S. to these same countries."
Go deeper