Russia denounces U.S. withdrawal from nuclear treaty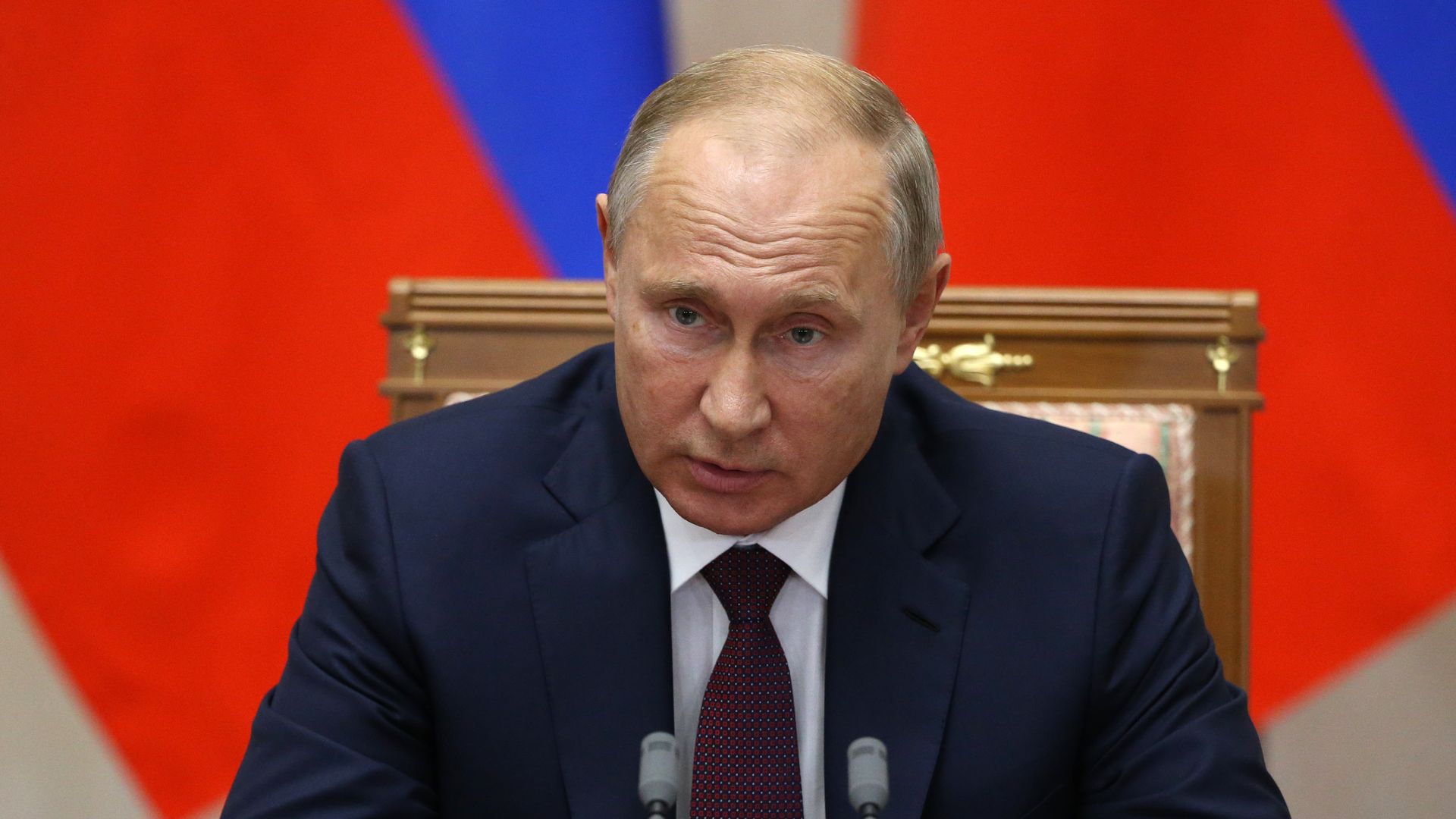 The Kremlin claimed Monday that President Trump's withdrawal from the Intermediate-Range Nuclear Forces Treaty would make the world a more dangerous place, and warned that Russia would retaliate if the U.S. begins developing new missiles, reports Reuters.
The big picture: National Security Adviser John Bolton is in Moscow today and Tuesday, where he will hold talks with Russian officials and discuss Trump's decision to pull out of the historic pact. While both the U.S. and Russia have long accused each other of violating the terms of the deal, Trump's unilateral withdrawal has nonetheless prompted concern from China, France, Germany and other members of the international community.
Go deeper