As sanctions loom, Iran given more time to combat terrorist financing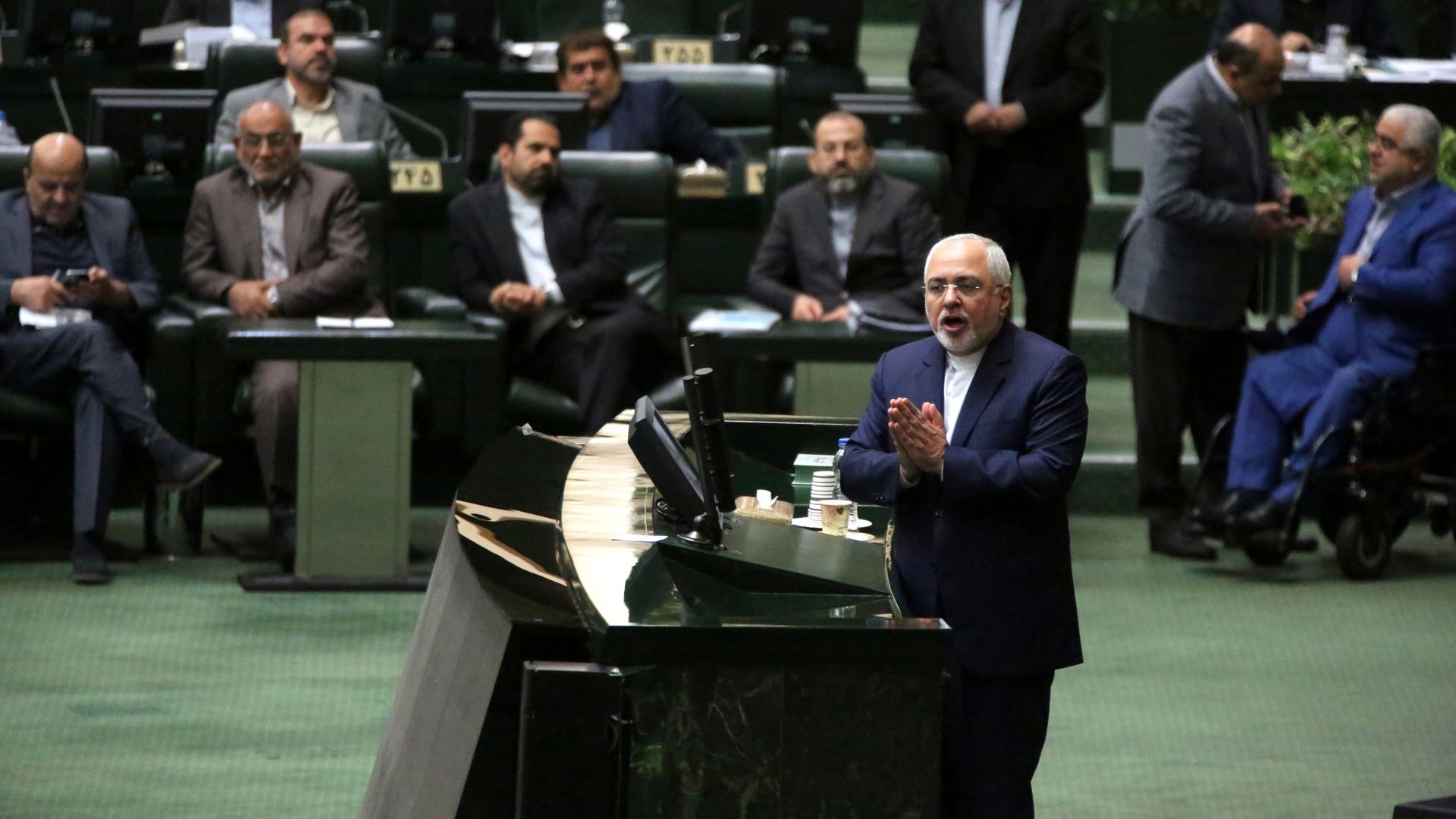 On Oct. 19, the Financial Action Task Force (FATF), an intergovernmental organization that sets standards for countries to combat money laundering and terrorist financing, gave Iran an extension until February 2019 to implement its plan to address "strategic deficiencies" in these areas.
Why it matters: The U.S., which currently holds the FATF presidency and wants to impose "unprecedented financial pressure" on Iran, almost certainly opposed the extension. Washington's inability to carry the debate demonstrates the diplomatic shortcomings of its unilateral approach to Iran.
The background: Iran was on FATF's blacklist and subject to countermeasures that all but shut Iran off from licit international finance from 2008 through 2016. For much of that time, Iran's only company was North Korea, though many of Iran's shortcomings were more comparable to those of Pakistan, a country that moved on and off the much less effectual "gray list" over the same period.
In 2016, FATF gave Iran one year to implement an action plan to address terrorist financing, during which time they would stay on the blacklist but without countermeasures. FATF also gave Iran access to international bank transactions that were difficult and expensive, but not impossible.
That grace period has been extended repeatedly as Iran makes slow progress on its action plan. Most recently, the government won parliamentary approval for a new law to counter terrorist financing. But FATF will not complete its evaluation of the law until it is ratified by Iran's top clerical council.
What's next: Even if the new law is ratified, Iran will face deep skepticism from other FATF members, as it's thought unlikely to take steps — either in law or practice — that discourage providing financial support to long-time terrorist clients such as Hezbollah. The intense opposition FATF has encountered from Iranian hardliners does suggest, however, that the proposed reforms could have some real bite if implemented.
Reality check: After the Iran nuclear deal led to sanctions relief, Tehran realized that it needed FATF liberalization to foster business with Europe and elsewhere. But now that the U.S. is re-imposing sanctions, Iran will struggle to sustain trade regardless of what FATF does. Europe is offering political support and a modest trade channel if Iran continues to meet its nuclear deal obligations, but that support will be harder to sustain if Iran slips back into the FATF countermeasures category.
Jarrett Blanc is a senior fellow in the Geoeconomics and Strategy Program at the Carnegie Endowment for International Peace.
Go deeper