Why Trump is giving the Saudis a pass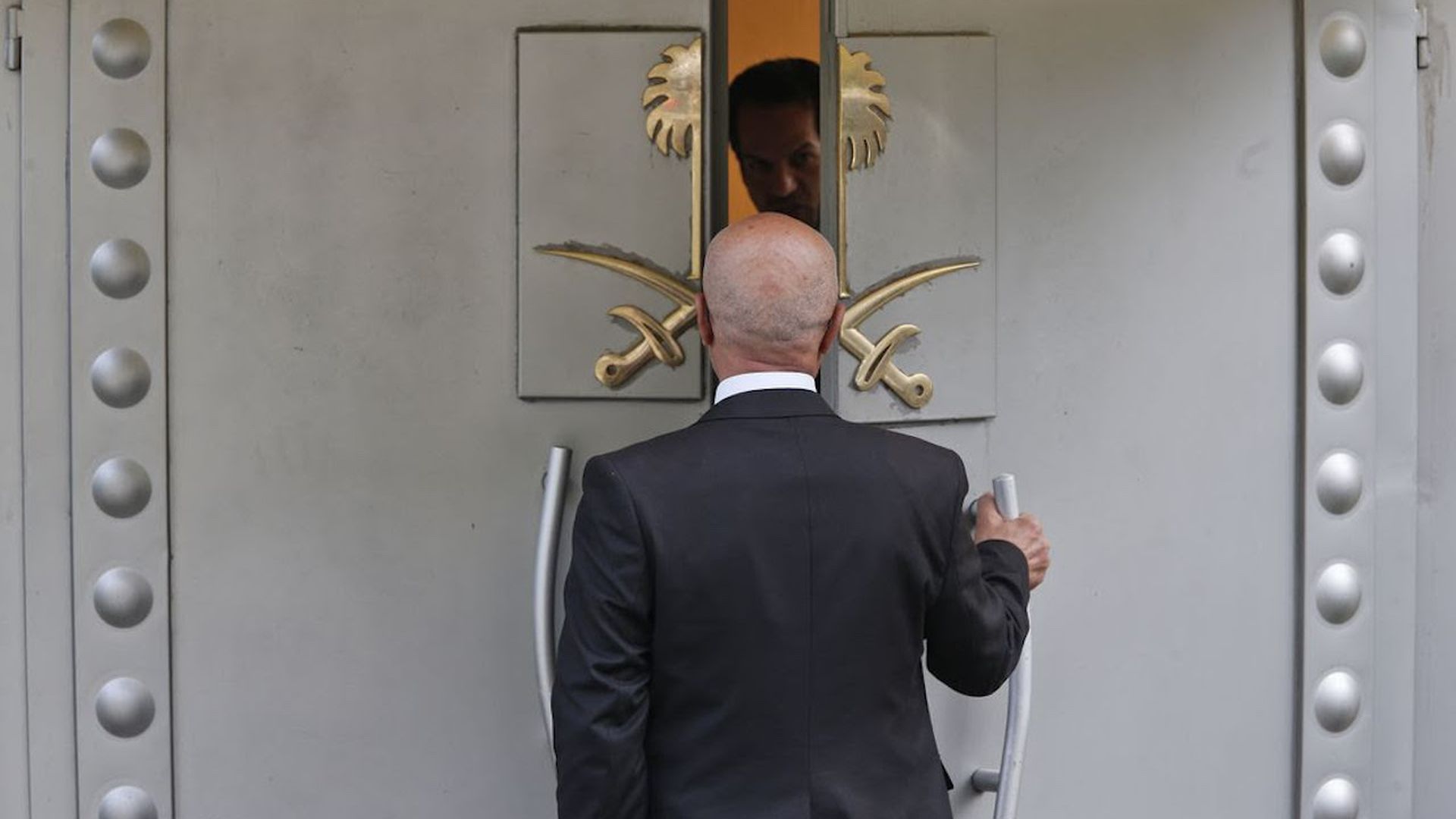 A well-wired Republican texts me the reason President Trump is buying the Saudis' story: "Constraining Iran is the priority and Saudi is a critical ally in that effort. That 'trumps' the horrible human rights violation."
Here's how the Saudis last night began trying to defuse the international crisis: "The Saudi government acknowledged early Saturday that journalist Jamal Khashoggi was killed inside the Saudi Consulate in Istanbul, saying he died during a fistfight," the WashPost reports from Riyadh.
"[T]he new account may do little to ease international demands for the kingdom to be held accountable."
"The Saudi government said it fired five top officials and arrested 18 other Saudis as a result of the initial investigation. Those fired included Crown Prince Mohammed bin Salman's adviser Saud al-Qahtani and deputy intelligence chief Maj. Gen. Ahmed al-Assiri."
Reuters notes: "Saudi Arabia provided no evidence to support its account of the circumstances that led to Khashoggi's death."
Be smart, from BBC: "There can only be one of two possible alternatives here: either — as many suspect — the powerful Crown Prince Mohammed Bin Salman was to blame or he had lost control of his inner circle, something most observers find hard to believe."
In Arizona last night, Trump called Saudi Arabia's announcement a "good first step" and said he would work with Congress on a U.S. response, per AP:
Asked by a reporter whether he thought Saudi Arabia's explanation for Khashoggi's death was credible, Trump said, "I do. I do." But he said before he decided what to do next, he wanted to talk to Saudi Crown Prince Mohammed bin Salman.
Go deeper: Turkish official says evidence of Khashoggi's killing will be released
Go deeper