Amazon's other side of HQ2: A potential housing crunch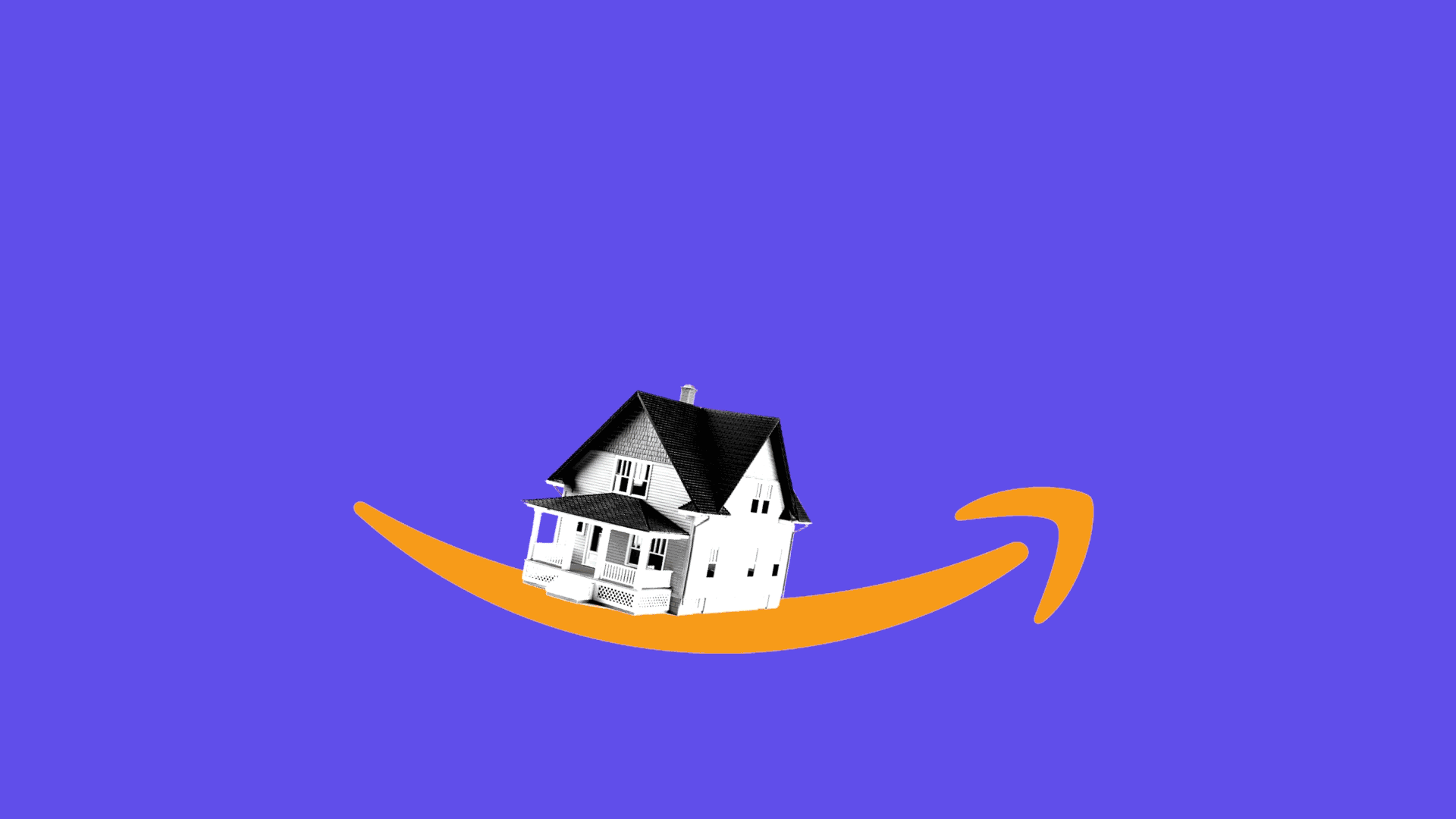 If Seattle is an example, Amazon's planned second headquarters could bring a housing crisis to the as-yet-unannounced city where it is built, pushing up home prices by as much as 30%, according to a new analysis.
Driving the news: Per the study, prices in Newark, which is predicted to see the greatest potential impact, could climb 33.5%. D.C., a leading HQ2 contender, could see a rise of 3.9%, and Boston, at the low end of projected impacts, could get a 0.4% bump.
The bottom line: Amazon HQ2 will take up 8 million square feet, employ up to 50,000 people and cost some $5 billion. A footprint of that scale will strain any city's infrastructure and trigger economic impacts that will reverberate for decades.
For a picture of how HQ2 will shake up housing markets, Mr. Cooper, a home loan and mortgage company, analyzed home price changes in Seattle after Amazon expanded its headquarters there in 2010. It attmpted to isolate Amazon's influence from other factors — and the impact in Seattle hinted at what's in store for the e-commerce giant's second home.
As of now, 20 cities are finalists to host the complex. The analysis looked at the 18 that had adequate data from which to draw conclusions on home price bumps:
Newark: 33.5%
Raleigh: 27.2%
Phoenix: 12.1%
Indianapolis: 11.9%
Montgomery County, MD: 11.3%
Columbus: 10.4%
Austin: 9.9%
Dallas: 8.7%
Denver: 8.4%
Miami: 8.2%
Nashville: 6.6%
Philadelphia: 6.0%
Atlanta: 5.0%
New York City: 4.3%
Chicago: 4.1%
D.C.: 3.9%
Los Angeles: 3.9%
Boston: 0.4%
"Wherever Amazon goes, they're going to change that city landscape completely," says Alexander Lowry, a professor of financial analysis at Gordon College. Even in a city like Boston, where the report predicts only a slight price bump, the market is hot, he says.
Many of the bigger cities on Amazon's shortlist are already straining to provide affordable housing to residents, and the e-commerce giant moving in would shift the market further toward pricier homes, says Lowry.
"If you're lucky, and you've been there a long time, you can sell at a good price," but if you're a renter, you may be in trouble, he says.
But, but, but: Amazon has said it's determined not to do to its new home what it did to Seattle. By way of preparing HQ2 bids, "all of the cities have had to do some planning already," Lowry says. "Every city has some different problems, and they've all had to speak to those."
Go deeper