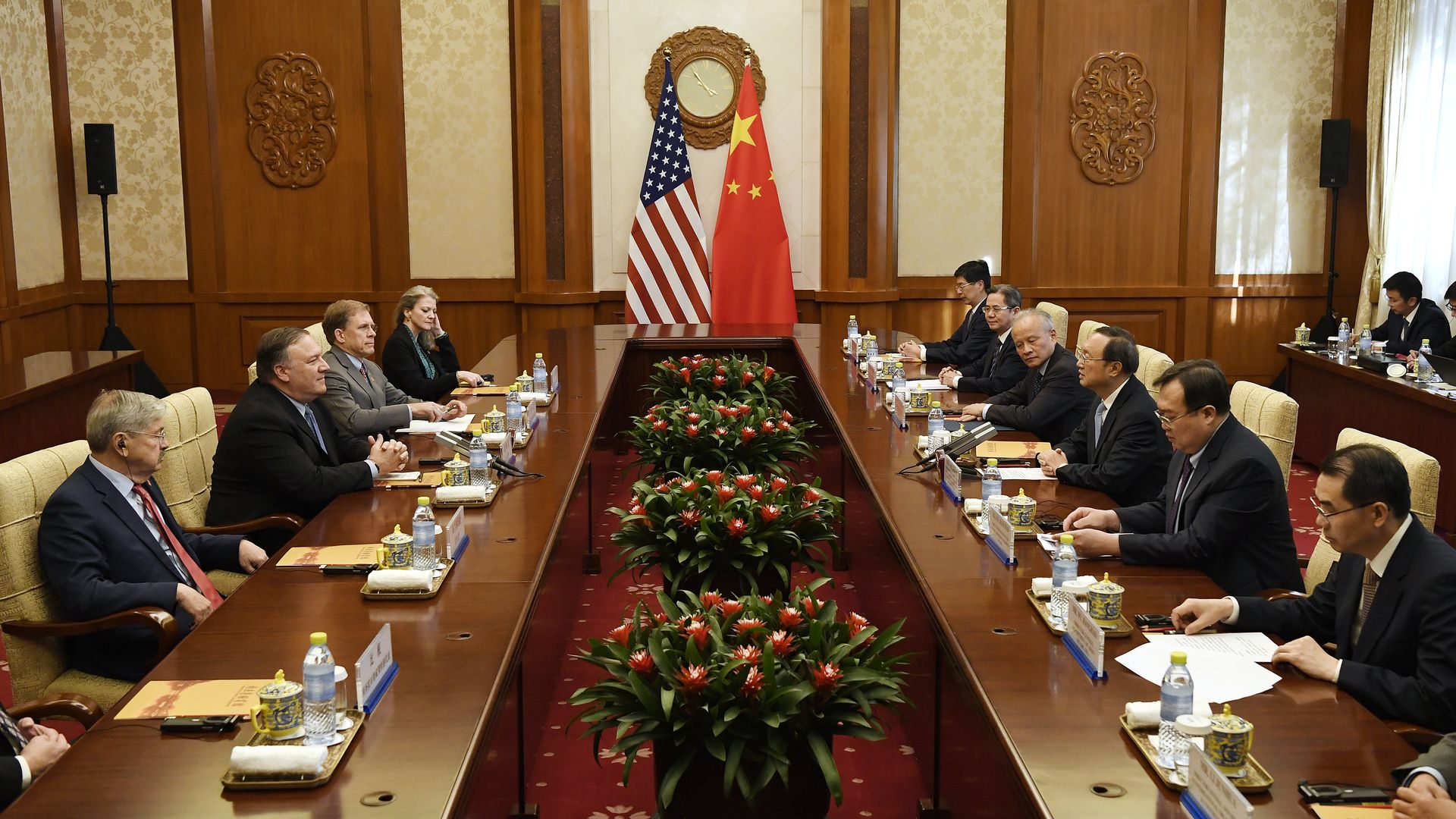 The increased rivalry between the U.S. and China could ultimately damage America's position on the world stage, the Economist writes in its cover story.
The big picture: The Chinese economy is "growing more than twice as fast as America's," and it's investing in technologies like biotech and artificial intelligence. Meanwhile, the U.S. and China are increasingly at odds, and the norms dictating that behavior will be difficult to change in the future once they are established.
What's at stake: The U.S. could be "diminished as an idea and as a moral and political force," the Economist writes, if President Trump continues to show "disdain for the values America enshrined in global institutions" after World War II. To avoid it, the Economist says the U.S. must invest more in its alliances.
Go deeper