Trump's closing arguments for the 2018 midterms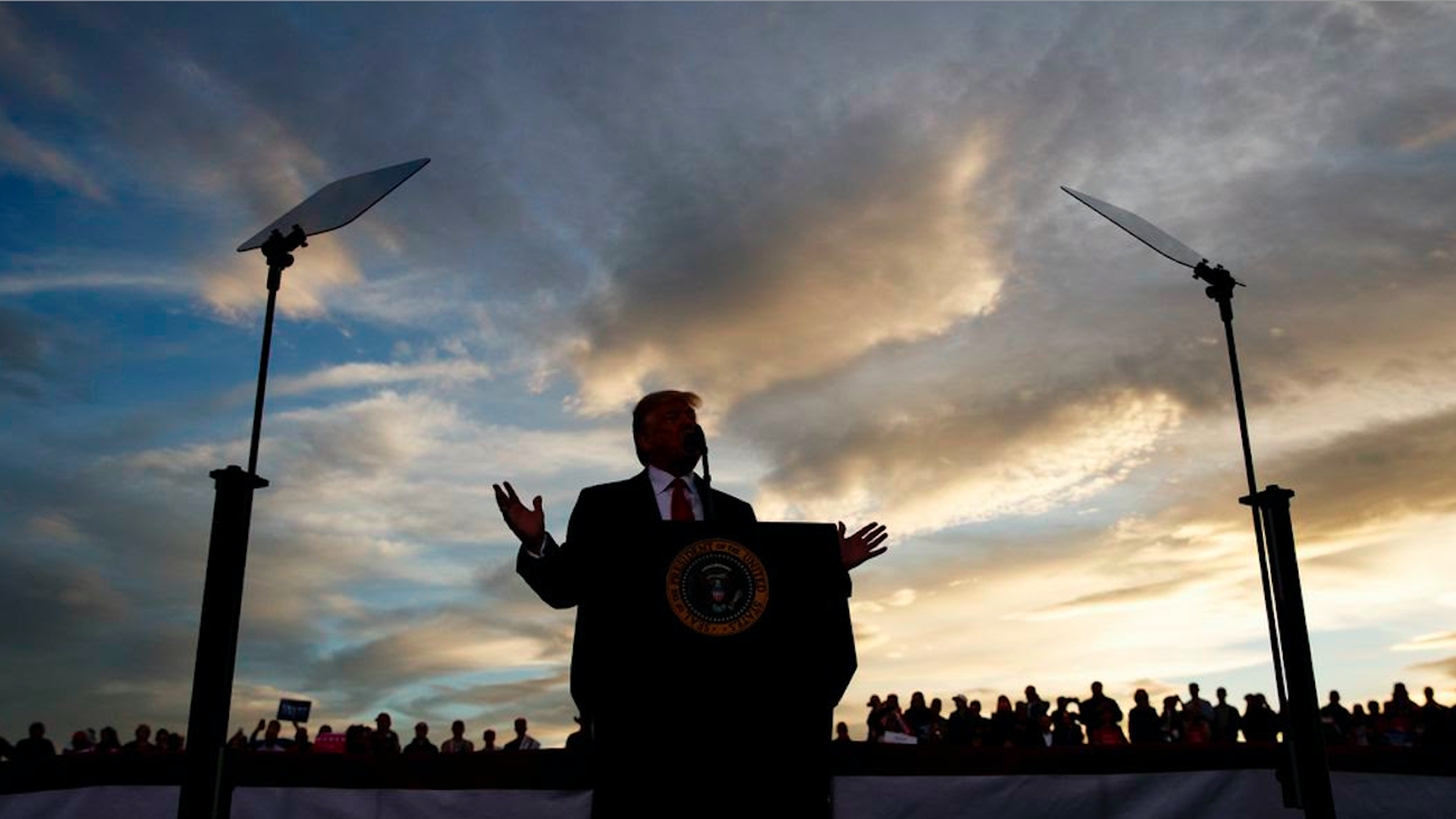 President Trump, spelling out his closing arguments for the 18 days of midterm campaigning ahead, told a rally in Montana last night: "This will be an election of Kavanaugh, the caravan, law and order, and common sense."
Be smart... Trump's new list is a variation on the unifying themes we identified earlier this fall in his tweets and rallies: migration, MS-13, media and Mueller.
"The caravan" is a reference to 3,000 Hondurans heading through Guatemala to Mexico and then the U.S. border.
Trump tweeted yesterday: "I must, in the strongest of terms, ask Mexico to stop this onslaught - and if unable to do so I will call up the U.S. Military and CLOSE OUR SOUTHERN BORDER!"
AP calls closing the border "a nearly unthinkable move that would disrupt hundreds of thousands of legal freight, vehicle and pedestrian crossings each day."
There's no evidence that, as Trump suggested, Democrats or their allies are backing the Central American caravan.
Trump was kicking off three consecutive rallies out West, continuing tonight in Mesa, Ariz., and Saturday in Elko, Nev. On Monday evening, he'll hold a rally in Houston.
At the Missoula rally, Trump elaborated on his themes, with supporters behind him holding signs saying 'FINISH THE WALL" and "DRAIN THE SWAMP":
"What they did to Brett Kavanaugh and his beautiful family is a national disgrace that will not be soon forgotten. Remember that![Applause.] And come Election Day, Americans will remember Kavanaugh."
"[A] lot of money's been passing through people to come up and try and get to the border by Election Day, because they think that's a negative for us.  Number one, they're being stopped. And number two: Regardless, that's our issue."
"As you know, I'm willing to send the military to defend our southern border if necessary." [Cheering.]
On illegal immigration: "I will say I have caused the problem. I'm taking full blame. You know why? [Pausing to imagine the reaction.] Everyone's, like, in shock. ... Hey look, 'Fake News' [indicating cameras in the back]: It's my problem. I caused it. Because I have created such an incredible economy, I have created so many jobs, I've made this country and you so great, that everybody wants to come in! So they're all pouring in, or trying to."
Go deeper