Saudi attorney general says Khashoggi died in fight at consulate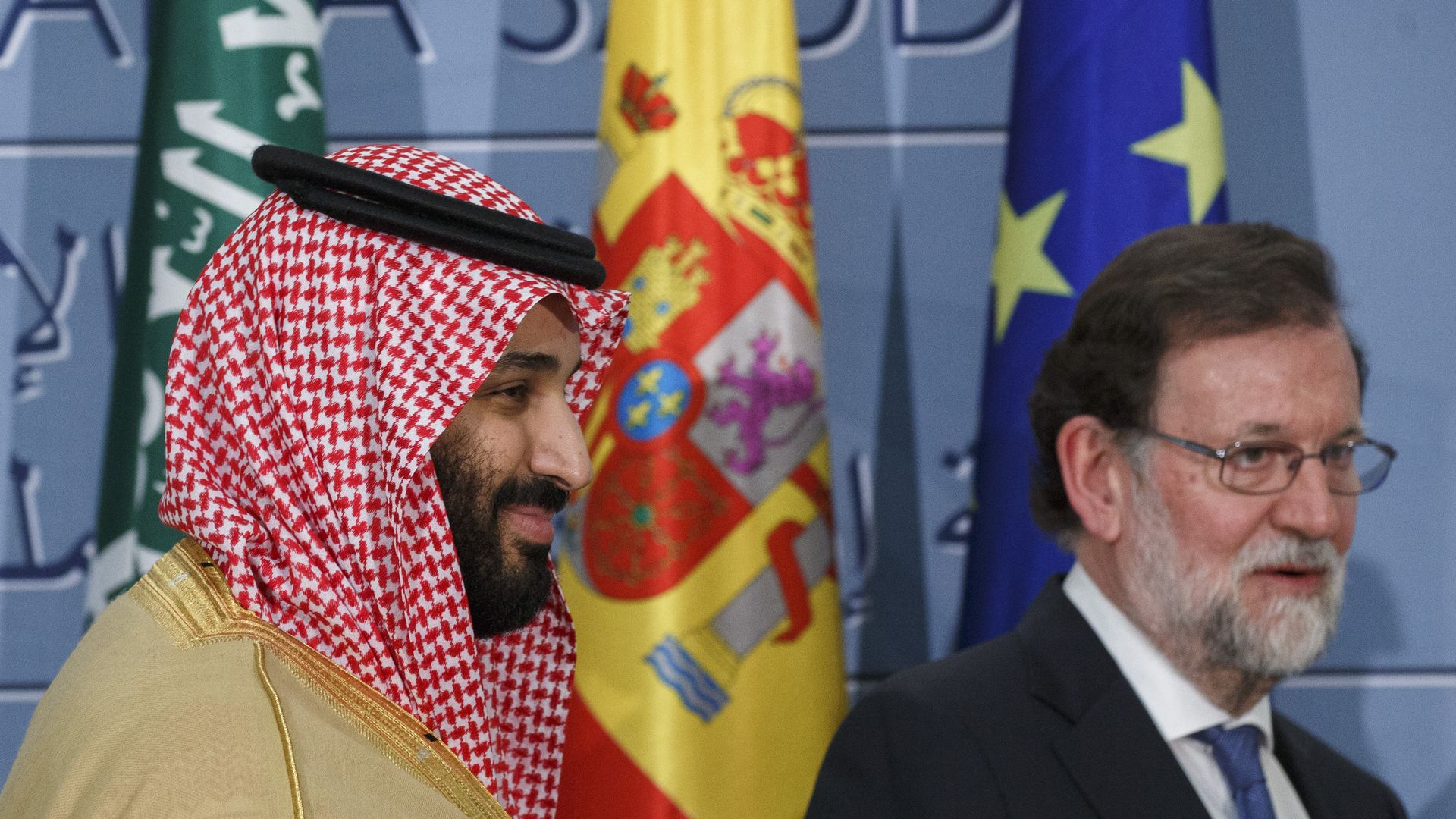 Saudi Arabia's attorney general says journalist Jamal Khashoggi died after a fight broke out between him and people who met him at the consulate in Istanbul, according to Saudi state TV.
Why it matters: The Saudis and Crown Prince Mohammed bin Salman are walking a tightrope here in an effort to avoid the massive international backlash that would accompany a conclusion that this was an assassination ordered from the top. The Trump administration has been waiting for their explanation. Finally, after 17 days, it's starting to emerge.
The details: In a statement from the Public Prosecutor's Office: Its investigations continue in this case with 18 detainees so far, all of whom are Saudi nationals. The account contradicts its own earlier claim that Khashoggi left shortly after arriving the consulate.
The kingdom has also fired five top officials, including deputy chief of general intelligence Ahmad bin Hassan Assiri, royal court advisor Abdullah Al-Qahtani, and assistant to intelligence chief Mohammed Bin Saleh Al Rumaih.
Go deeper