The pitfalls of online personalization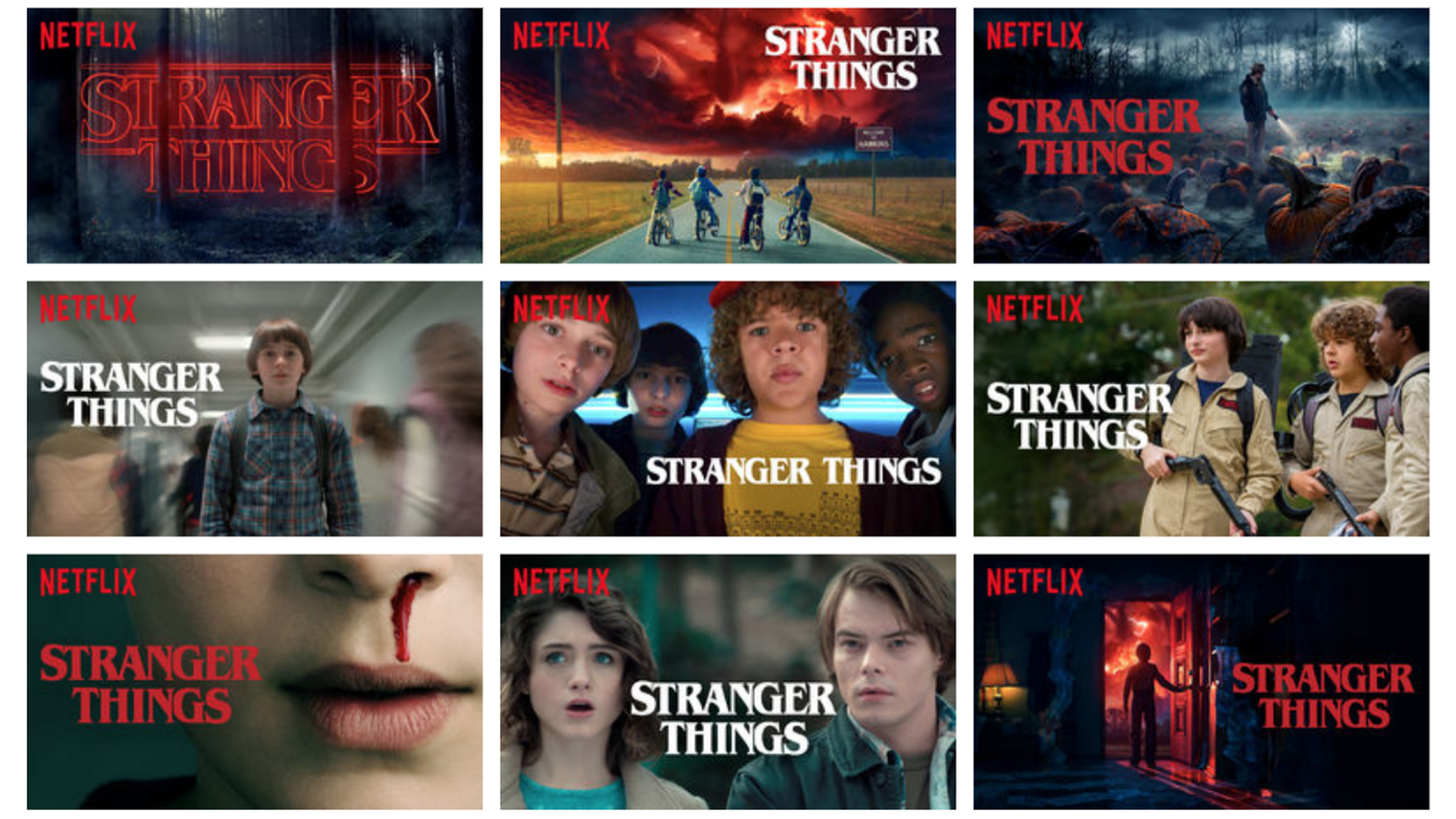 Concern over how Netflix tweaks promos for individual users — recently reignited by a Twitter thread questioning if race and gender are being targeted — highlights the challenges internet companies face when deciding just how much to personalize their services.
Why it matters: Netflix says its artwork personalization algorithms aren't based on race, ethnicity, gender or location, but on a user's viewing behavior. However, it's hard to say if viewers' preferences on genres or even minority actors have been picked up by algorithms that then personalize promotional artwork.
Driving the news: A Twitter thread from Thursday (seen below) reopened the conversation on if Netflix's artwork personalization algorithms target users based on gender or race.
Screenshots emerged from Netflix users — such as the one showing Netflix's movie "Like Father." The movie stars white actors, Kristen Bell and Kelsey Grammer, but the thumbnail instead shows

Leonard Ouzts and Blaire Brooks, two black supporting actors.

Further exploration through the thread reveals even more instances of relatively marginal black characters in movies and TV shows that shared a similar coincidence.
In a statement, Netflix reiterated that "reports that we look at demographics when personalizing artwork are untrue."
"We don't ask members for their race, gender or ethnicity so we cannot use this information to personalize their individual Netflix experience," Netflix said. "The only information we use is a member's viewing history. In terms of thumbnails, these do differ and regularly change. This is to ensure that the images we show people are useful in deciding which shows to watch."
The other side: Cindy Holland, VP of original series, said at the Television Critics Association's summer press tour in July that "demographics are not a good indicator of what people like to watch" on Netflix.
"The artwork may highlight an actor that you recognize, capture an exciting moment like a car chase, or contain a dramatic scene that conveys the essence of a movie or TV show," per a Netflix blog post from 2017.
Yes, but: Sometimes the tension goes the other way. Facebook no longer lets advertisers exclude users based on demographics, in part to prevent discrimination in hiring or other areas. It also removed the ability to target people based on whether they are interested in a same-sex romantic interest.
Our thought bubble: In many cases, that's clearly a good thing. Job listings that only target men would be bad, as would housing listings that seek to exclude people of color.
But what about a company that wants to boost its diversity by reaching out to folks with underrepresented backgrounds. What, for example, is the online analog to recruiting at a job fair at a historically black college?
And the restrictions can have other downsides. Groups that provide services to the LGBT community, for example, have said that removing the ability to target the people they serve makes their online advertising a lot less effective.
The bottom line: There aren't always easy answers here, but without a lot of forethought, it's easy to go wrong.
Go deeper:
Go deeper