Tim Cook calls out Bloomberg News to retract Chinese spy chip piece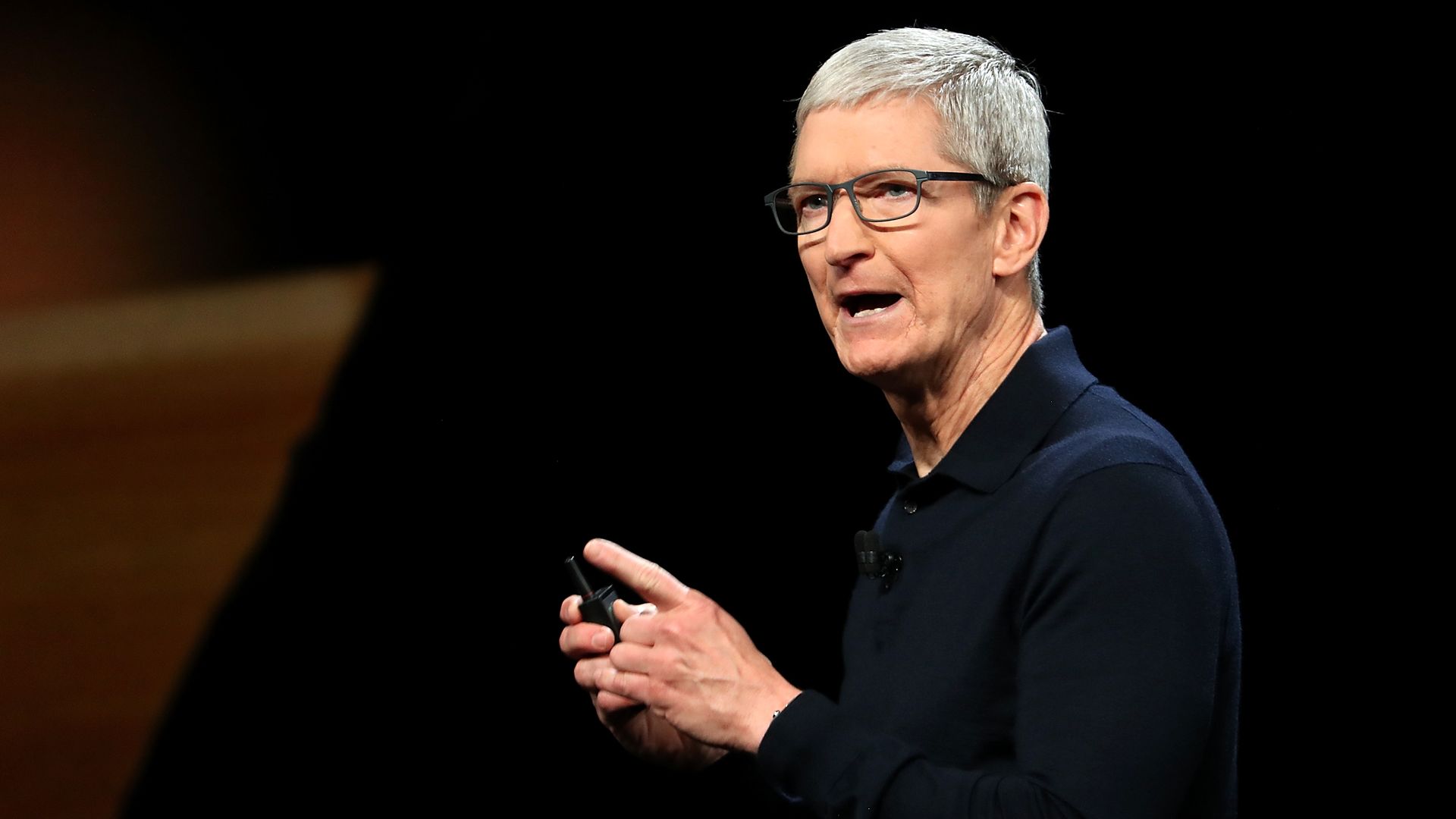 Apple CEO Tim Cook denied allegations that the company fell victim to a hardware-based attack carried out by the Chinese government, and called on the publication, Bloomberg, to retract the story, according to an interview with BuzzFeed News.
Why it matters: This is the first time Apple has called for a retraction of a news article based on the contents written about the company. Buzzfeed also details the Apple CEO's frustration with the publication, as Cook claims Bloomberg has ignored their accounts.
"We turned the company upside down. Email searches, data center records, financial records, shipment records. We really forensically whipped through the company to dig very deep and each time we came back to the same conclusion: This did not happen. There's no truth to this."
— Apple CEO Tim Cook to Buzzfeed News
Since Bloomberg's piece:
Apple has sent a comment to Bloomberg to be included in the published piece claiming the story is inaccurate, that Apple has never found malicious chips and has not had any contact with the FBI regarding the subject matter.
The tech company wrote an adamant and detailed company statement after the piece was published explaining each statement Apple claims as false.
Apple sent a letter to U.S. Congress signed by its vice president of information security, George Stathakopoulos, that said the company is "eager" to share its side of the story, and if the story was true, "it would rightly raise grave concerns."
Go deeper:
Go deeper