Trump says it "certainly looks like" Jamal Khashoggi is dead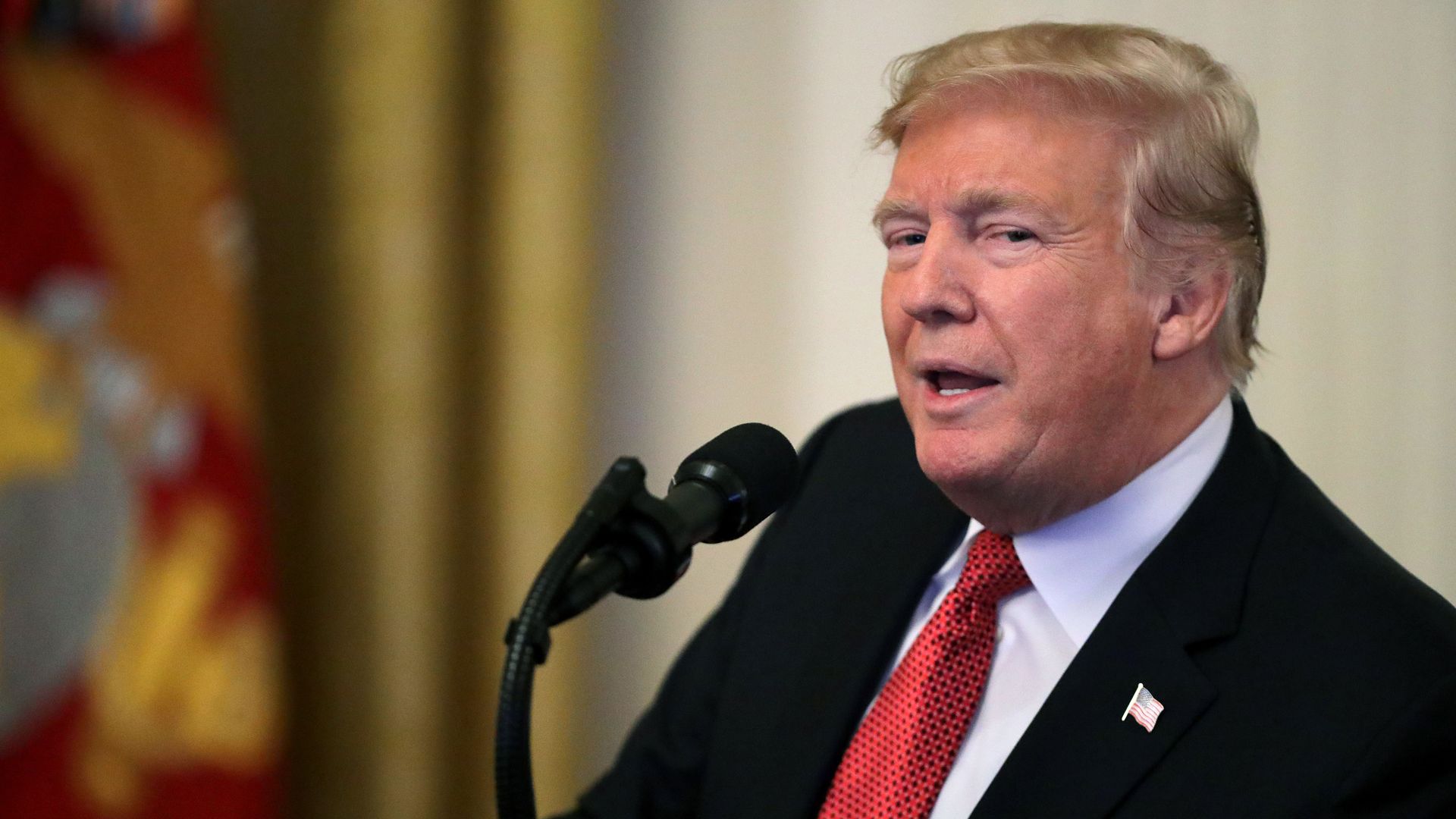 President Trump told reporters Thursday that "it certainly looks" like journalist Jamal Khashoggi is dead, calling it "very sad."
Why it matters: Despite acknowledging that Khashoggi is likely dead, and a flood of reporting that suggests Khashoggi was gruesomely murdered inside the Saudi consulate in Istanbul, Trump has been hesitant to place blame on the Saudis. Secretary of State Mike Pompeo, who recently went to Saudi Arabia to meet with Saudi Crown Prince Mohammed bin Salman, has advised the president that the U.S. wait "a few more days" before getting involved.
"We're waiting for some investigations and waiting for the results and we'll have them very soon," Trump said when asked what he learned from his earlier meeting with Pompeo, "and I think we'll be making a statement, a very strong statement... we should be get to the bottom very soon."
On whether the U.S. is considering consequences for those responsible for Khashoggi's death, Trump explained, "It'll have to be very sever, it's bad bad stuff but we'll see what happens."
Go deeper