EU-U.S. trade talks stall as fears of auto tariffs loom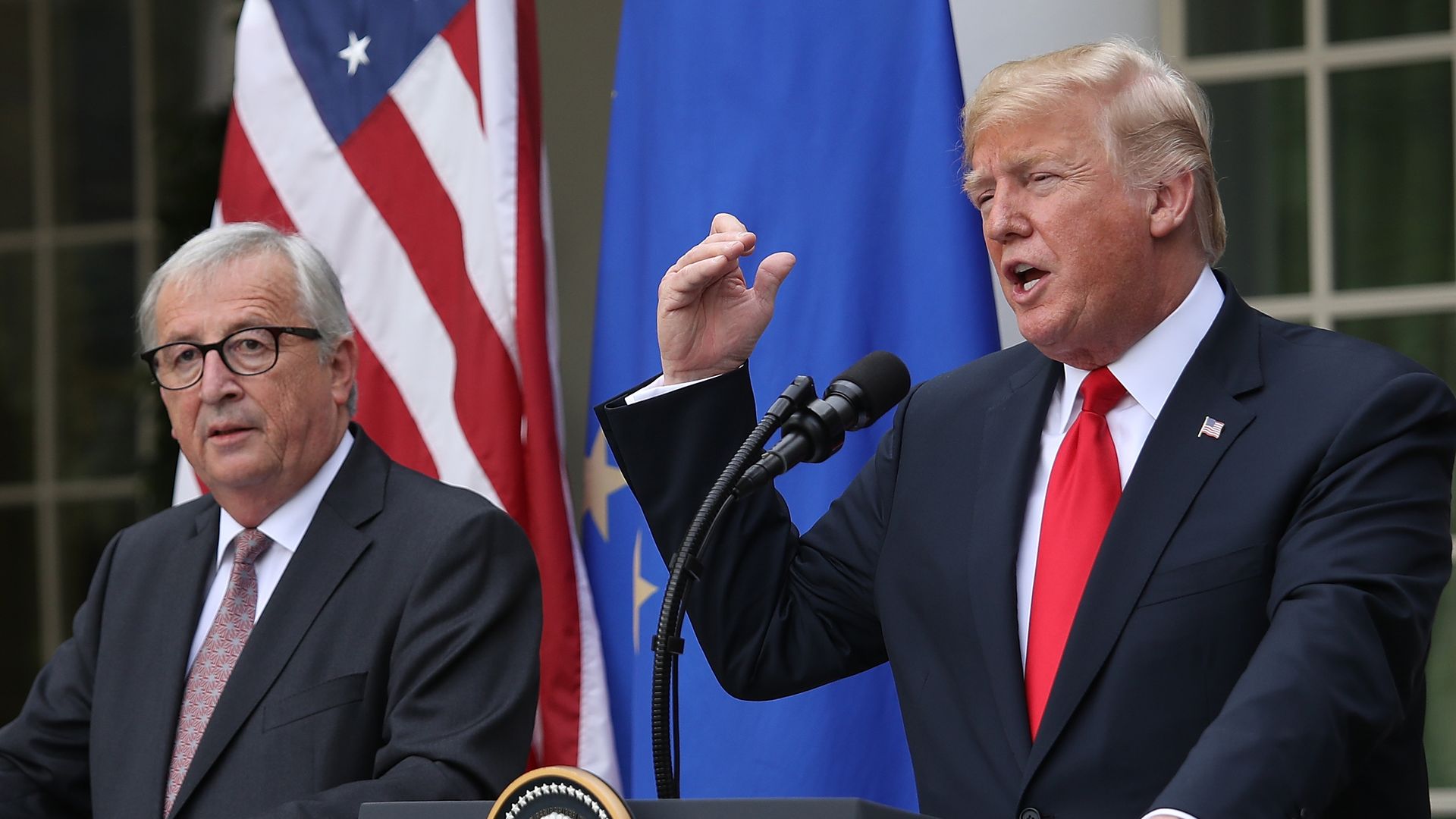 Less than three months after President Trump and European Commission President Jean-Claude Juncker agreed to negotiate a trade deal, talks between the two parties have stalled, mainly over the issue of "non-auto industrial goods," reports the WSJ.
The big picture: A European official told Axios' Jonathan Swan that in Trump's private discussions at the United Nations, it became clear to his European interlocutors that Trump was still very much preoccupied by the U.S. trade deficit with the EU. They also got the impression that Trump remained fixated on automobile imports and thought this was his strongest point of leverage over his negotiating partners. The lack of progress in trade talks and the looming risk that Trump will introduce auto tariffs threatens to disrupt the world's largest commercial partnership.
Go deeper