McConnell says Republicans could try again on ACA repeal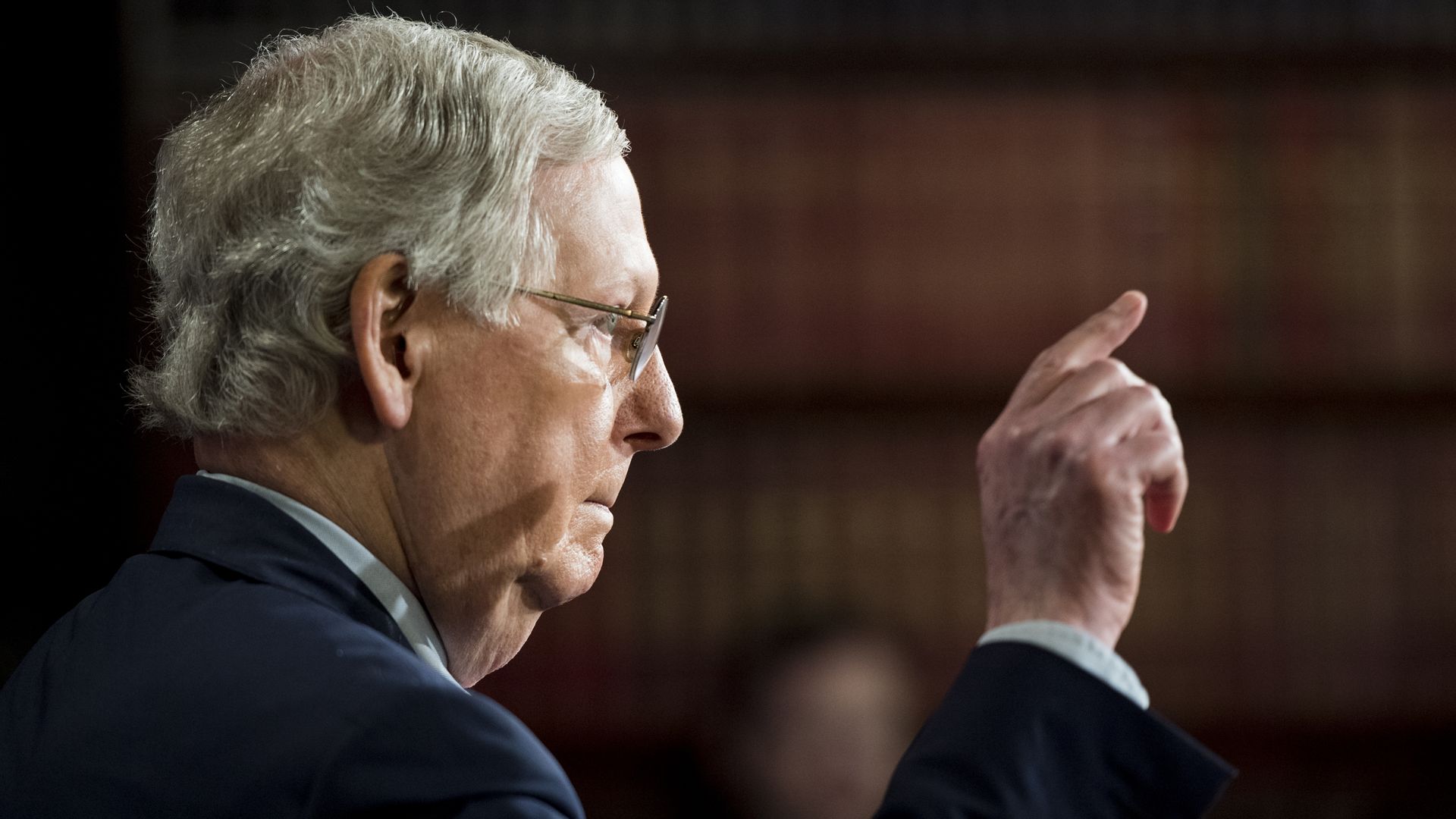 Senate Majority Leader Mitch McConnell suggested to Reuters Wednesday that Republicans could make another run at repealing the Affordable Care Act if they pick up enough seats in the midterm elections.
Between the lines: The quote has an obligatory tone to it: "If we had the votes to completely start over, we'd do it. But that depends on what happens in a couple weeks." It would be hard for McConnell to satisfy the Republican base without suggesting they'd try again if they won more votes. But that doesn't mean it's an enthusiastic goal — or a realistic one if Democrats win the House.
Go deeper