Puerto Ricans displaced by Hurricane Maria are a new swing vote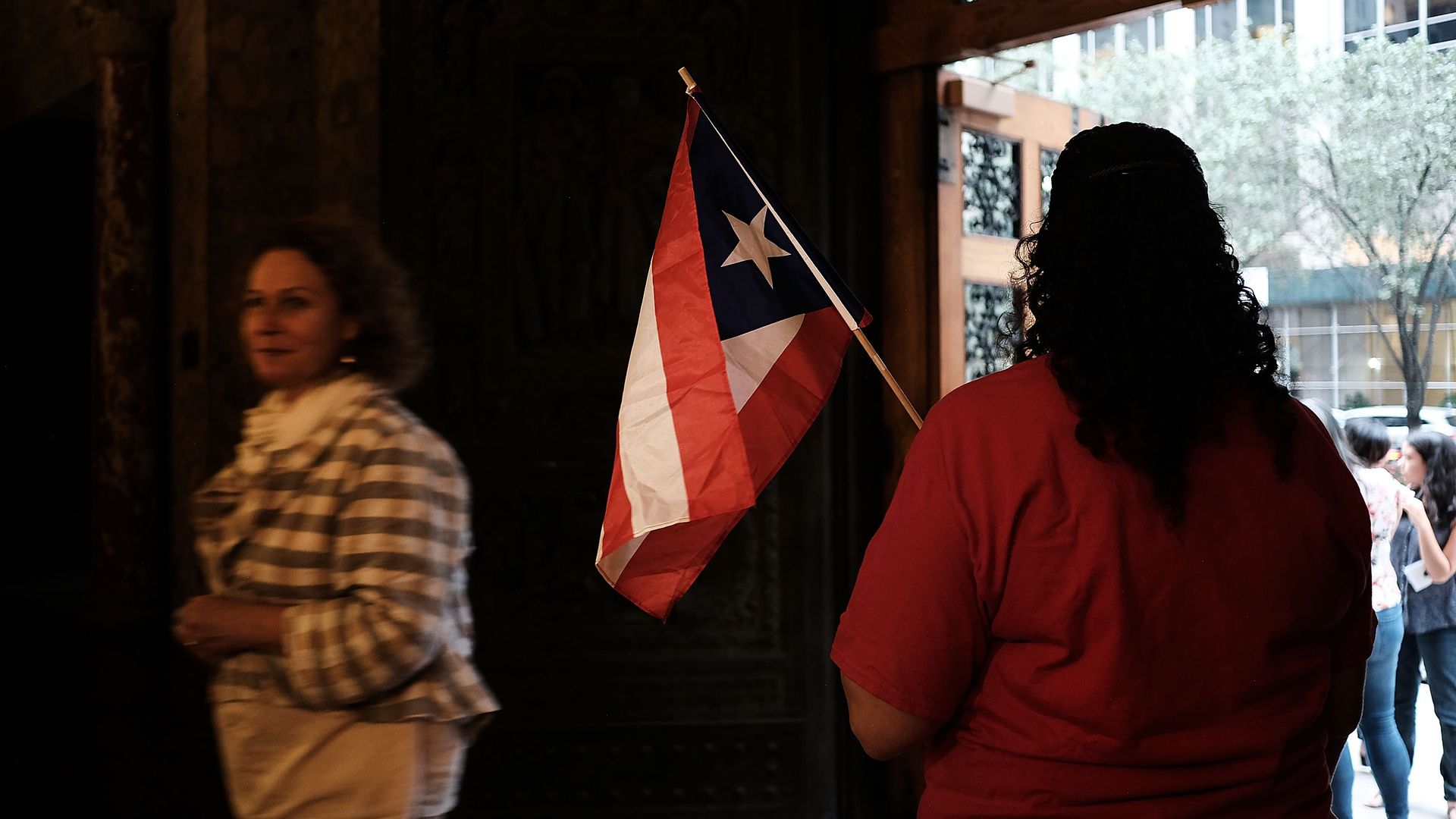 "In the year since Hurricane Maria devastated Puerto Rico, political parties, candidates and voting rights groups have spent hundreds of thousands of dollars to court residents who fled to the mainland, hoping to register them and get them to the polls," USA Today's Deborah Barfield Berry reports.
The big picture: "[M]ost settled in Florida, where [there are hot Senate and governor's races, and] get-out-the-vote efforts have been intense."
"Advocates and national political groups say the tens of thousands of islanders who have settled in Florida are a potentially vital voting bloc in a swing state that's crucial in the midterms and known for razor-thin margins."
"National Democrats and Republicans hired community organizers and hosted workshops to help evacuees assimilate."
"[S]ome displaced Puerto Ricans relocated to Massachusetts, Pennsylvania and New York."
Go deeper