What networks are up against with streaming giants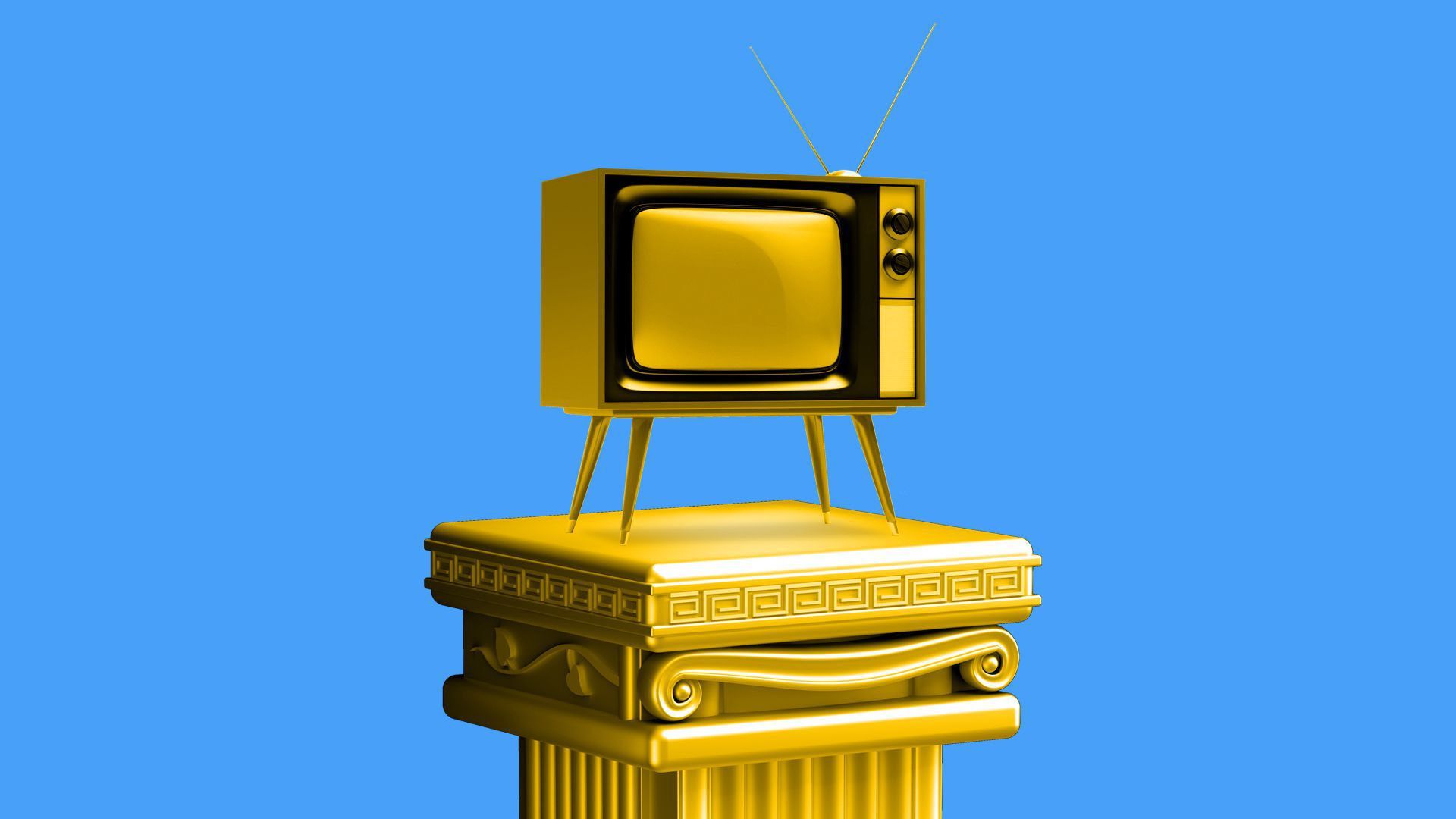 Last week, I wrote about the race to own the future of TV, focusing largely on efforts by technology companies to invest in mobile and streaming video, and noting legacy media networks were largely behind.
The bottom line: The consensus among most analysts is that many networks don't at this point have the scale to compete directly with some of the streaming giants, in large part because they spent years as wholesalers with no direct-to-consumer relationships.
The other side: That could change as networks consolidate, and they may not want to. The future of TV likely won't be a "winner take all" scenario, so not everyone has to compete directly with Netflix to succeed by their own measures.
I chatted with Alan Wolk, leading TV industry analyst and co-founder and lead analyst of TV[R]EV, on his take. He thinks the networks "are starting to hit back a little harder," with more innovative distribution and bigger investments, but will struggle to compete with some of the big tech companies who can promote their content to audiences over a much larger geographic window.
Still, Wolk says, talent at the networks could come back to bite some of the tech companies, who haven't proven the ability to produce quality programming at scale, despite investing heavily in poaching talent and buying franchises.
The big picture:
CBS has created a few direct-to-consumer streaming products like "CBS All Access," which has over 2.5 million subscribers. It's also increasing programming investments for its free ad-supported services, "CBSN" and "CBS Sports HQ."
NBC recently launched a free, rewards-based streaming network that's a promotional tool for its programming. NBC News says it's building an online streaming services catered toward younger viewers. It's invested heavily in its Snapchat show, Stay Tuned, which has migrated over to other social platforms.
ESPN said recently it had over 1 million subscribers signed up for its ESPN+ app, and that the majority weren't pre-existing "ESPN Insider subscribers."
Fox News recently unveiled plans for its subscription streaming network "Fox Nation."
Viacom has had some success with its preschool streaming platform, Noggin. Its CEO says it's looking to stay niche.
Dozens of other TV networks, digital media companies and even retailers are launching their own streaming networks.
Between the lines: Disney (+Fox) and WarnerMedia are better positioned to compete with some of the tech companies by scale now that they've negotiated mergers:
Disney is positioned to be competitive to some of the big tech streaming platforms because of its library of exclusive content and its majority ownership in BamTech, a leading streaming tech company.
WarnerMedia (formerly Time Warner), is now owned by AT&T. It's positioning its new streaming efforts to be a competitor to Netflix, although the bulk of its exclusive programming through HBO is still now accessed through Pay-TV packages.
Go deeper