Wave watch: A midterm split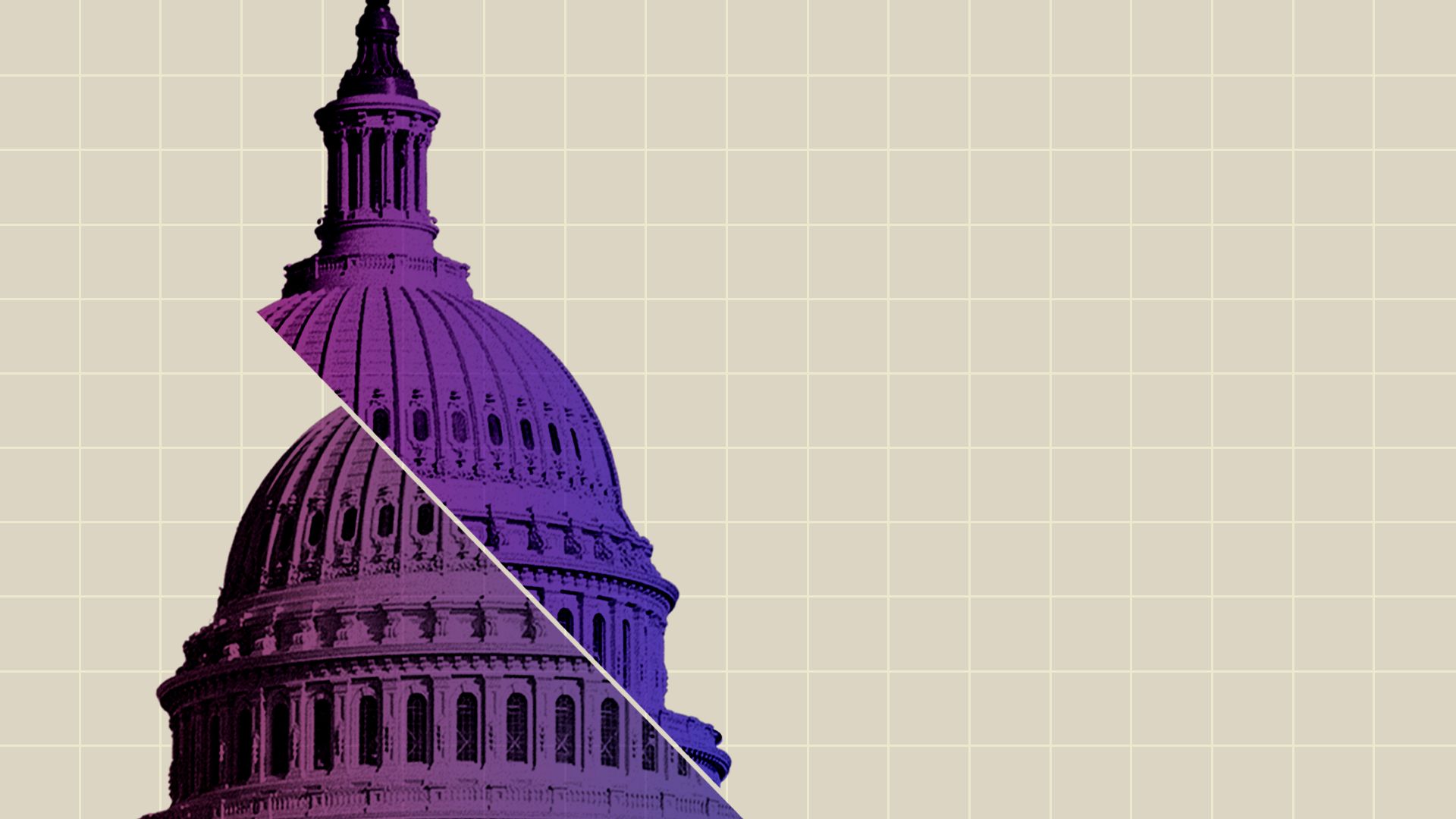 As the "blue wave" looks more like a reality in the House, it's looking less likely that Democrats will take the Senate. It's a highly unusual split among competitive races in each chamber.
Driving the news: The competition for the House is playing out in the suburbs where Democratic candidates are making inroads around the country, while the Senate map is defined by rural red states where Democrats are most on the defensive.
Nate Silver writes on FiveThirtyEight that shows competitive House races are "almost evenly divided" among the Northeast, Midwest, South and West, while any Senate tipping point would likely be in the South. And though "the Northeast is fairly important to the House map ... there's almost nothing interesting happening in the Northeast on the Senate side."
The House districts with the closest races are also more educated than the rest of the country. Only 13% of the congressional districts most crucial to deciding the Senate have comparably high education levels.
The split can be seen in campaign messaging, too. Most Democrats in competitive House races are supporting some form of "Medicare for All." On the other side Democratic Sen. Joe Donnelly of Indiana touts in an ad being "pro-gun" and voting for Trump's border wall.
Why it matters: The impact of this split could be felt long after the 2018 midterm elections as Trump-aligned Republicans replace moderate Democratic senators and outspokenly progressive first-time candidates win Democratic seats in the House.
"We are on the verge of having two national ideological parties separated by geography in a way that we haven't had in American history before," said Michael Steel, a GOP strategist who's worked with Jeb Bush, John Boehner and Paul Ryan.
Go deeper