Between the lines on Facebook's latest data breach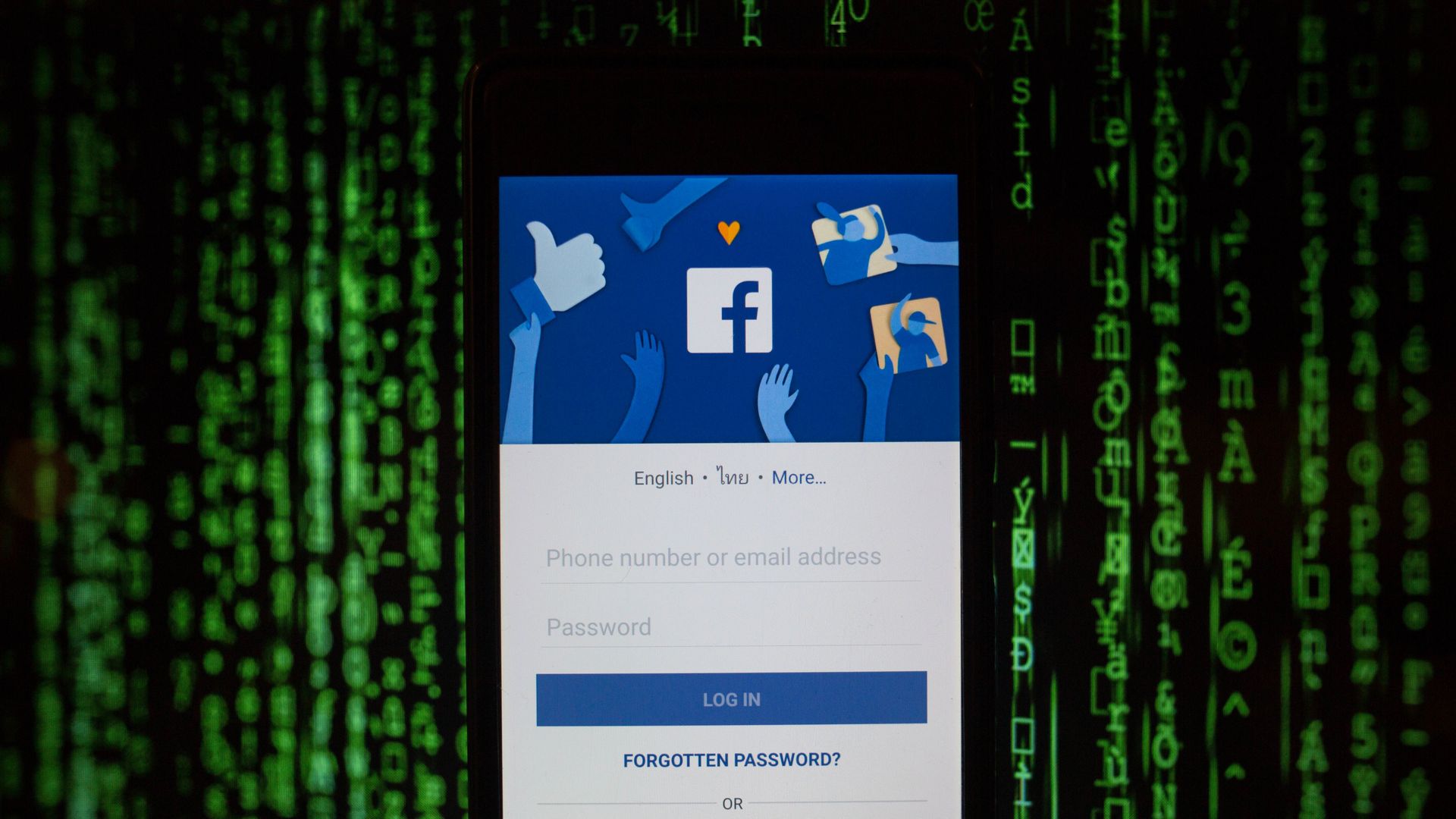 Facebook continues to struggle with managing its existing products, even as it looks to invent ever more capable technology for the future.
The big picture: The company disclosed Friday that its recent breach may have affected somewhat fewer customers than originally announced (30 million vs. 50 million), but it turns out a great deal of information was taken, after all.
Facebook also said that the attack appeared malicious, but said it wasn't sharing any information on who might be behind the breach at the request of the FBI, which is investigating.
Details: Hackers accessed names and listed contact information for 14 million people as well "as other details people had on their profiles," Facebook's Guy Rosen wrote in a blog post.
"This included username, gender, locale/language, relationship status, religion, hometown, self-reported current city, birthdate, device types used to access Facebook, education, work, the last 10 places they checked into or were tagged in, website, people or pages they follow, and the 15 most recent searches," he said.
He said that for an additional 15 million people, the hackers accessed just their name and listed contact information.
One million people's accounts were implicated in the hack, but had no data accessed.
What they're saying: The reaction from media, critics and politicians was sharp and swift.
BuzzFeed was among those that pointed back to comments from Mark Zuckerberg earlier this year, in which he said "We have a responsibility to protect your information, If we can't, we don't deserve it." Well, BuzzFeed said, they couldn't, so they don't.
Meanwhile, Wired's Tom Simonite notes that a comment from Facebook exec David Marcus sounds a lot like a comment given by Gavin Belson, CEO of the fictional tech giant Hooli on HBO's Silicon Valley.
"Hooli isn't just another high tech company. Hooli isn't just about software. Hooli is about people." —Gavin Belson, Hooli, 2014
"Facebook is truly the only company that's singularly about people. Not about selling devices...Just about people." —David Marcus, Facebook, 2018
Go deeper