Australian PM considers moving embassy to Jerusalem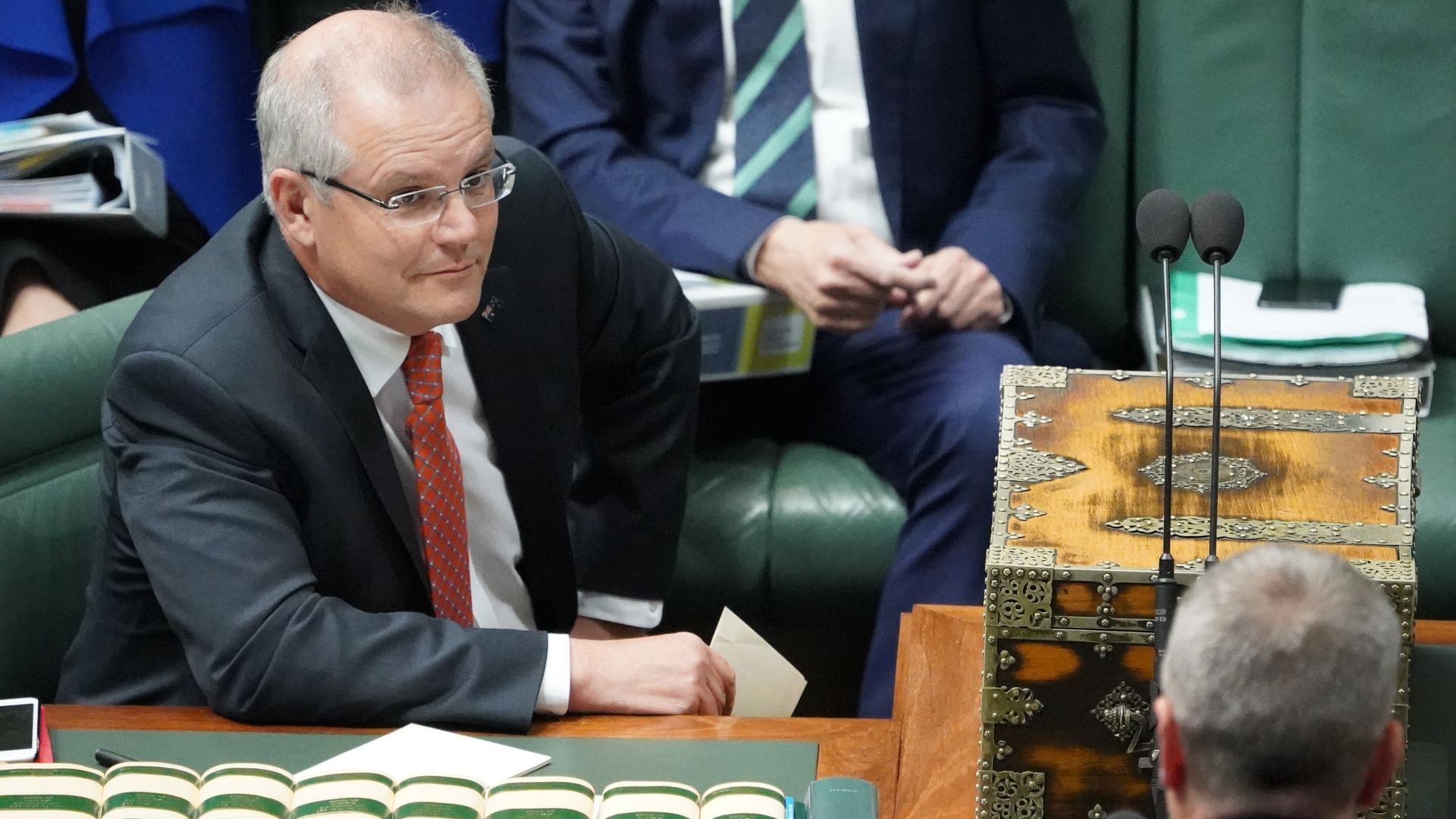 On a call today with Israeli Prime Minister Benjamin Netanyahu, Australian Prime Minister Scott Morrison said he's considering recognizing Jerusalem as Israel's capital and moving the Australian Embassy there, Netanyahu's office said in a statement.
Why it matters: If Australia does move its embassy, it will be the first Western country to follow President Trump's lead. Guatemala and Paraguay moved their embassies to Jerusalem, but last month the new government in Paraguay backtracked and decided to move the embassy back to Tel Aviv.
Background: According to the Australian press, this move by Morrison is about domestic politics as much as foreign policy. He's attempting to win Jewish votes in an upcoming election for a seat in the lower house of Parliament. The Liberal party needs to win the seat in order to maintain its majority. The candidate for the seat from Morrison's Liberal Party is Dave Sharma — the former Australian ambassador to Israel.
According to press reports in Australia, Morrison had different thoughts on the issue just a few months ago. In June, when he was still just a minister in the government, he said that moving the Australian Embassy to Jerusalem made no sense.
What to watch: According to Australia's ABC, Morrison will give a foreign policy statement later today addressing the Jerusalem issue but stressing that Australia is not changing its position on supporting a two-state solution to the Israeli-Palestinian conflict.  
A former Australian official briefed on the matter said the Australian government is not going to move the embassy to Jerusalem at this time, but issue a statement about a Middle East policy review which will include "an inquiry to look at the Jerusalem issue and other issues like support for two-state solution and the Iran nuclear deal."
Go deeper