Adobe's next canvas is augmented reality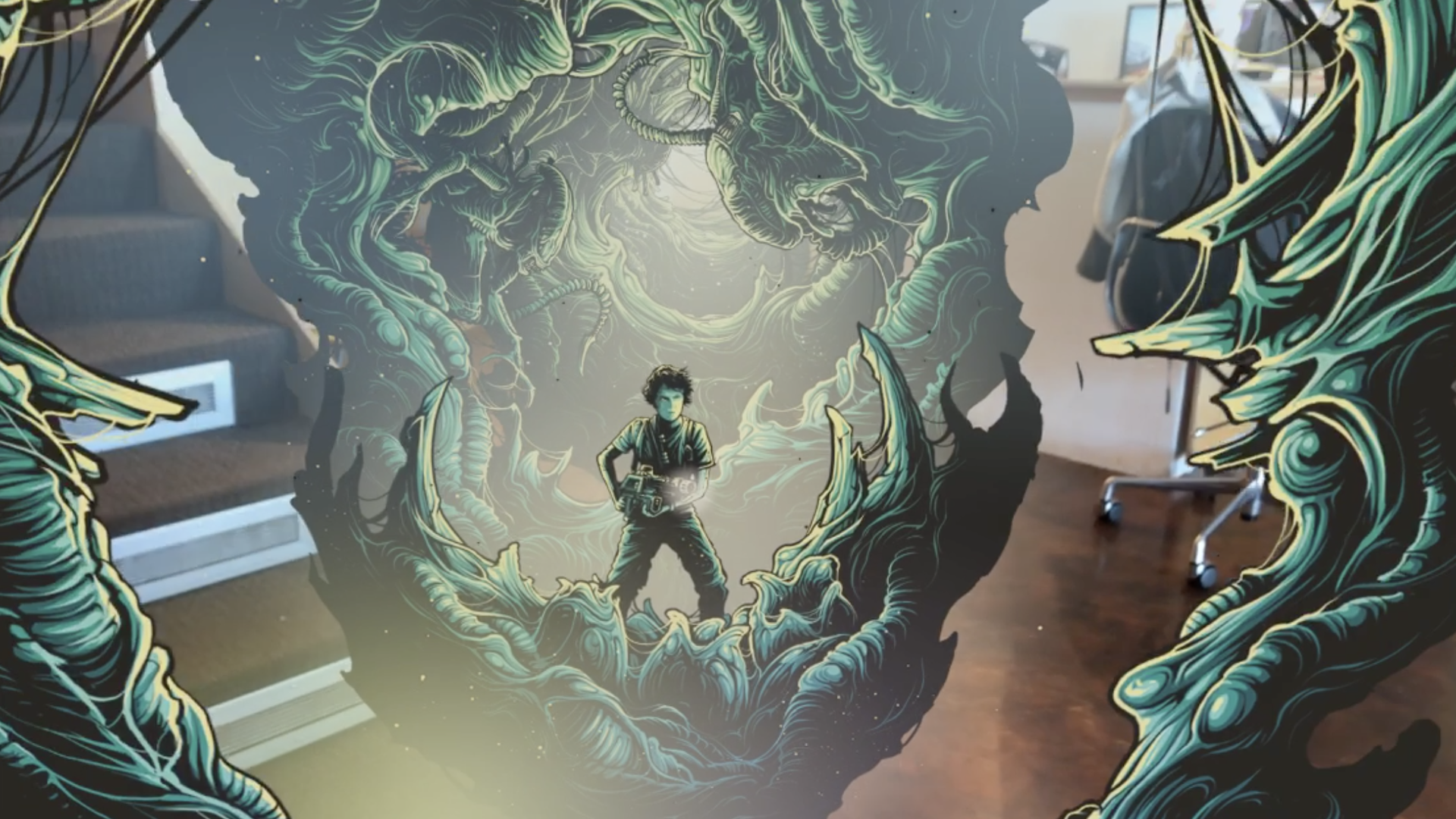 At Apple's developer conference in June, Adobe first talked about Project Aero, an effort to allow creators to transform works of digital art into augmented reality objects. At its own conference this week, the company will announce a limited release of the tool and detail its effort to dive deeper into AR creation.
Why it matters: Adobe is always looking for the next area where creatives will need good authoring software tools. The lack of such tools has been hindering both AR and VR, says Adobe CTO Abhay Parasnis.
"Before they become mainstream somebody has to step up and write authoring tools," Parasnis told Axios. For AR, at least, Adobe has decided the time is right.
Details: The private beta of Project Aero will focus on iPhones, iPads and a cloud service, for now, with plans to have native desktop versions for Mac and Windows next year. Adobe is not yet talking about how Aero will be priced or bundled into the company's existing subscription products.
With Aero, a designer can take a 3D image in Illustrator or even a Photoshop file with multiple layers and turn it into an AR object that can be seen layered over the real world thanks to a smartphone's camera.
Consumers, meanwhile, will be able to see Aero-created content in the Aero app or natively on Apple devices thanks to iOS support for a new 3D file format.
The big picture: For brands looking to move into AR, Adobe's move is important because today's augmented reality often requires developers to be familiar with advanced coding or game engines — skills in short supply. The goal with Aero is for a much wider array of creators to bring their work into mixed reality.
What about Android?: The fragmentation of Android hardware makes this effort harder in the Android world, according to Adobe. And while there are already 700 million iOS devices capable of running Apple's ARKit, Google's similar ARCore is only supported on about 150 million devices.
What's next: Separately, Adobe is also using its annual Max conference to make several other big announcements, including:
The latest versions of its core creative apps, including Photoshop, Lightroom, and Illustrator.
Premiere Rush, a new app designed to give social media creators powerful but easy tools to create videos for YouTube and Instagram.
iPad versions of Photoshop and Project Gemini, a professional-grade drawing tool.
Go deeper:
Go deeper