No Brexit deal after surprise Brussels talks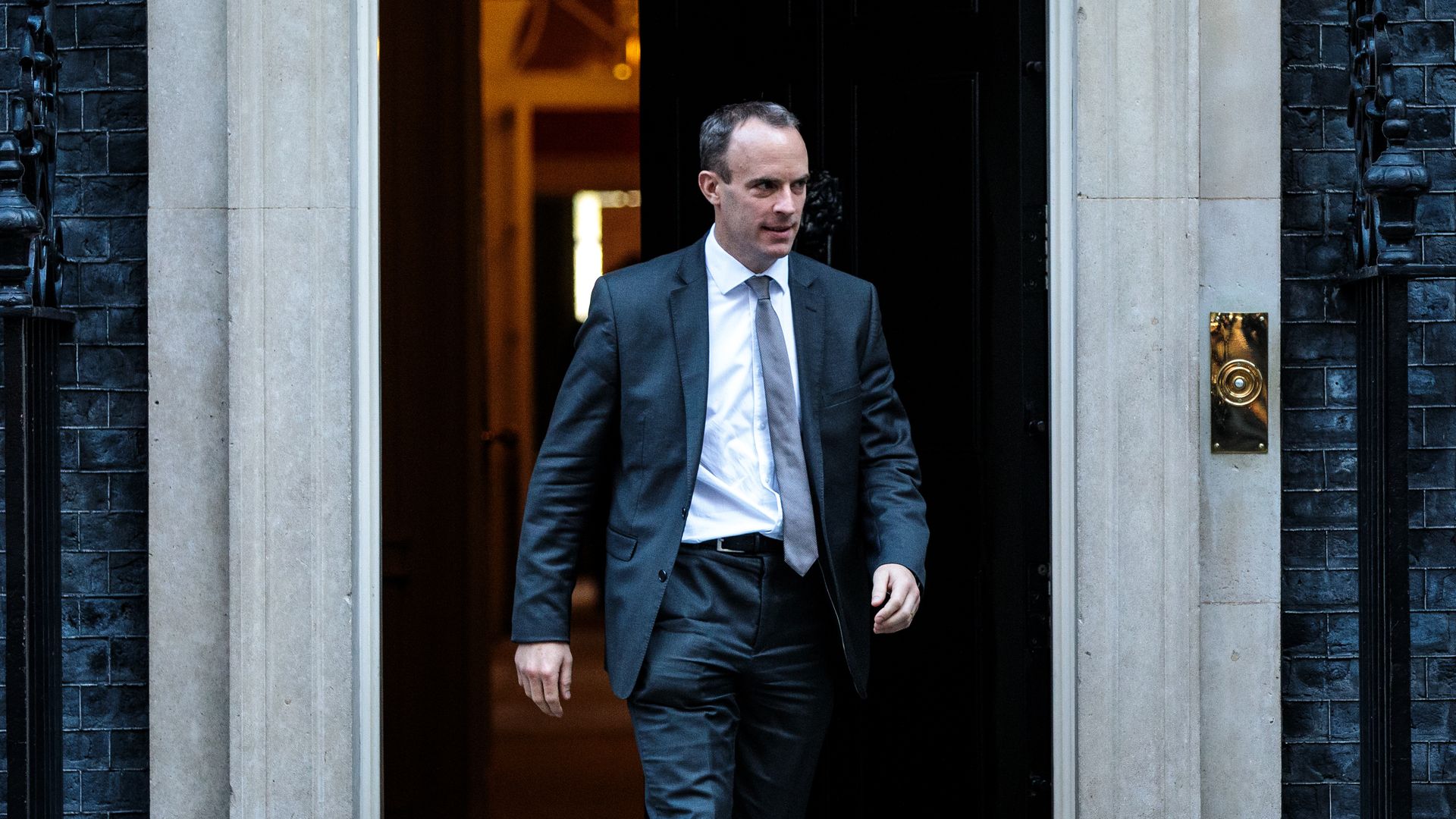 The European Union's chief Brexit negotiator, Michel Barnier, tweeted Sunday that there was not a potential deal on the table for Brexit after a day of frenzied speculation and "intense efforts."
The details: Barnier said, "Despite intense efforts, some key issues are still open, including the backstop for IE/NI to avoid a hard border." Britain's Brexit Secretary Dominic Raab had ignited speculation about a potential breakthrough when he took a surprise trip to Brussels Sunday ahead of a critical summit next week, per AP. An EU diplomat told Politico earlier today that the speculated deal was "at negotiator level [only]," implying there were plenty of potential roadblocks.
Go deeper