The midterms are all about Trump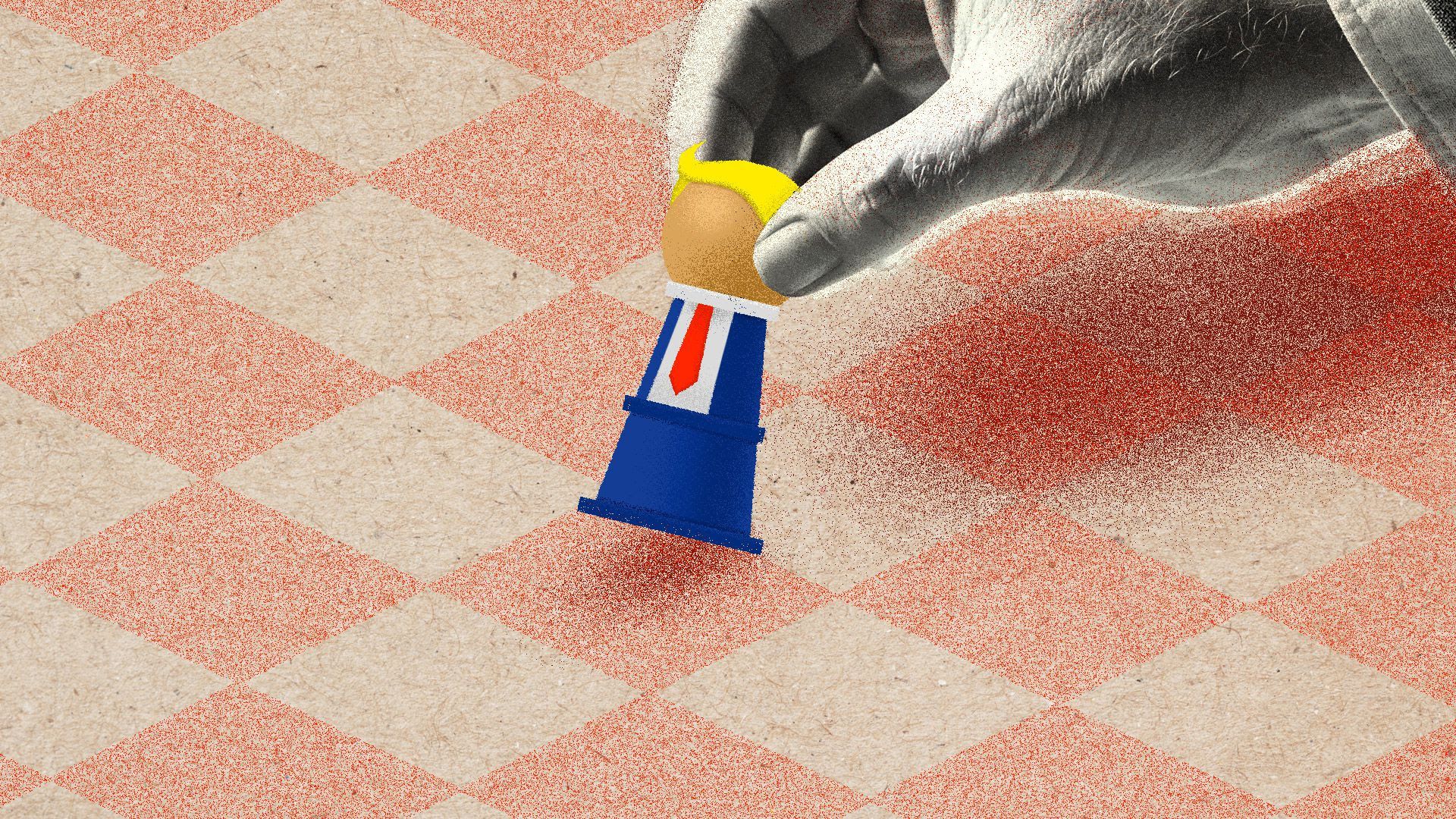 Like everything in our lives these days, the midterms on Nov. 6 (just 24 shopping days away) are all about President Trump.
The bottom line: Trump wants the elections to be about Trump, and makes that plain in the mad rush of rallies heading into voting day. The gender gap is off the charts wide — due to Trump.
The House is virtually certain to flip to Democrats for two reasons: insanely high turnout and fundraising among liberals — all in reaction to Trump — and suburban woman snubbing the GOP, also because of Trump. 
Nancy Pelosi is highly likely to then become Speaker, again thanks to Trump. A record number of women will have run, voted and won. It's hard to see women denying a woman the speakership, especially in the Trump era.
Kevin McCarthy is highly likely to lead the House GOP post-election, in part because of his tight relationship with Trump — plus his embrace of the Trump border wall and immigration strategy. 
The Senate, on the other hand, looks better and better for Republicans to hold. Why? Trump!
The rural voters who will decide Senate races from North Dakota to Tennessee love Trump — and his us-against-them rallying cry during and after the Brett Kavanaugh hearings.
Be smart: Regardless of the outcome of the House and Senate, it will be all about Trump's wall in the lame duck, Trump's impeachment after that, and Trump's reelection campaign in 2020.
Subscribe free to "Axios AM: Mike's Top 10," our 7-day-a-week day-starter, and Jonathan Swan's weekly Washington lookahead "Sneak Peek" here.
Go deeper