Dina Powell out of running for UN ambassador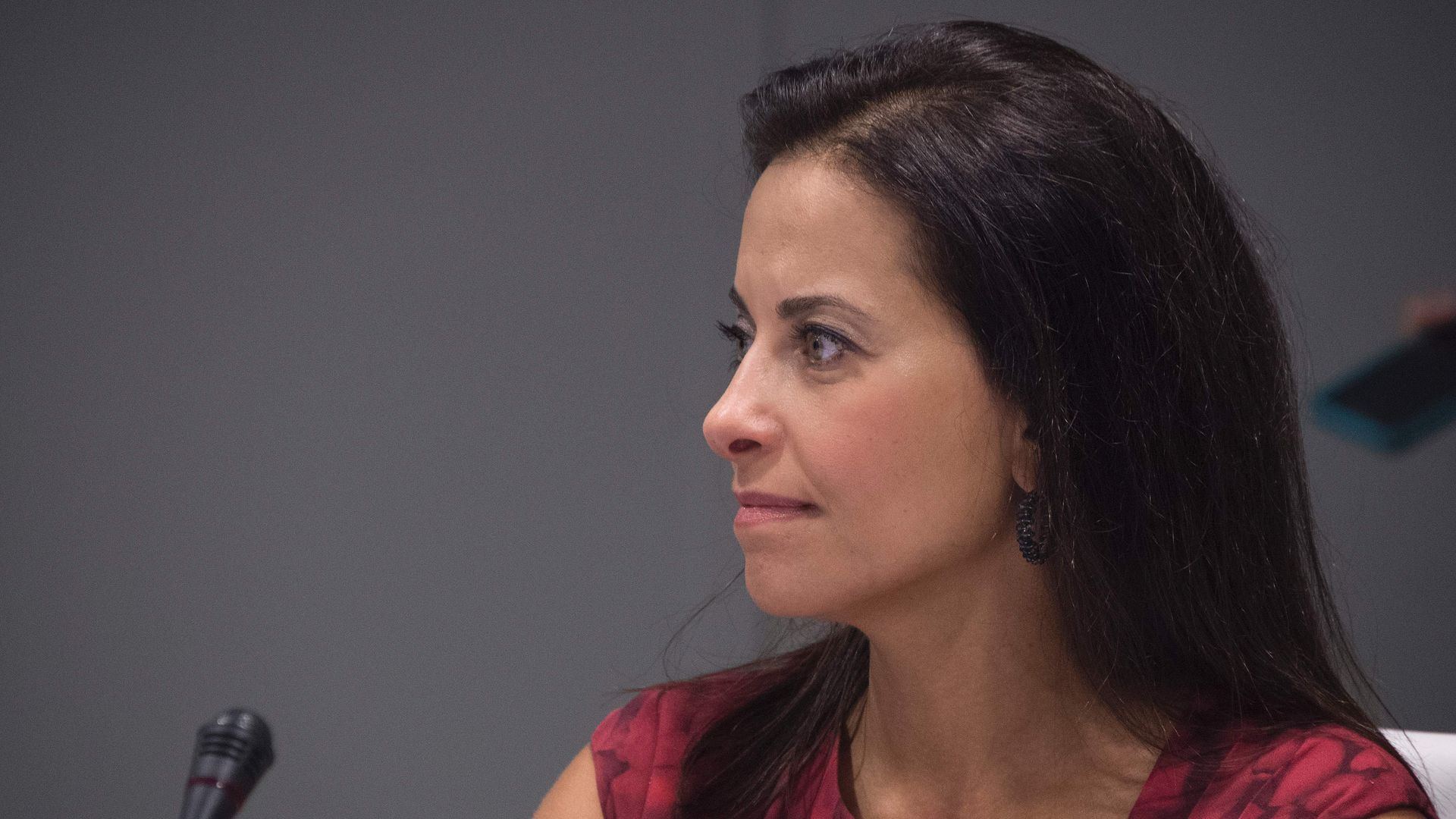 Dina Powell is out of the running to replace Nikki Haley as U.S. ambassador to the United Nations, sources close to her tell Axios.
What we're hearing: Powell, a Goldman Sachs partner who was a high-profile aide in the first year of President Trump's administration, told him yesterday that she was honored to be considered but wanted to withdraw from consideration.
The big picture: Powell, who had been the favorite for the job, told friends the time wasn't right for her family or Goldman Sachs.
She joined the firm's management committee after returning from her stint last year in Trump's White House, where she was deputy national security adviser for strategy.
A source close to Powell said she and Trump remain close, and that she told him she would remain a strong supporter.
Her conversation with Trump was first reported by the Associated Press.
Powell's candidacy faced considerable internal opposition, although she was favored by Ivanka Trump and Jared Kushner, and was the first recommendation of Haley herself.
One name being floated for the job: Kay Bailey Hutchison, U.S. ambassador to NATO, and former U.S. senator from Texas.
The White House also reached out to Nancy Brinker, founder of the Susan G. Komen Foundation, to ask if she would consider the job, CNN reported.
Go deeper