Weather Channel crew tries to flee as Hurricane Michael nears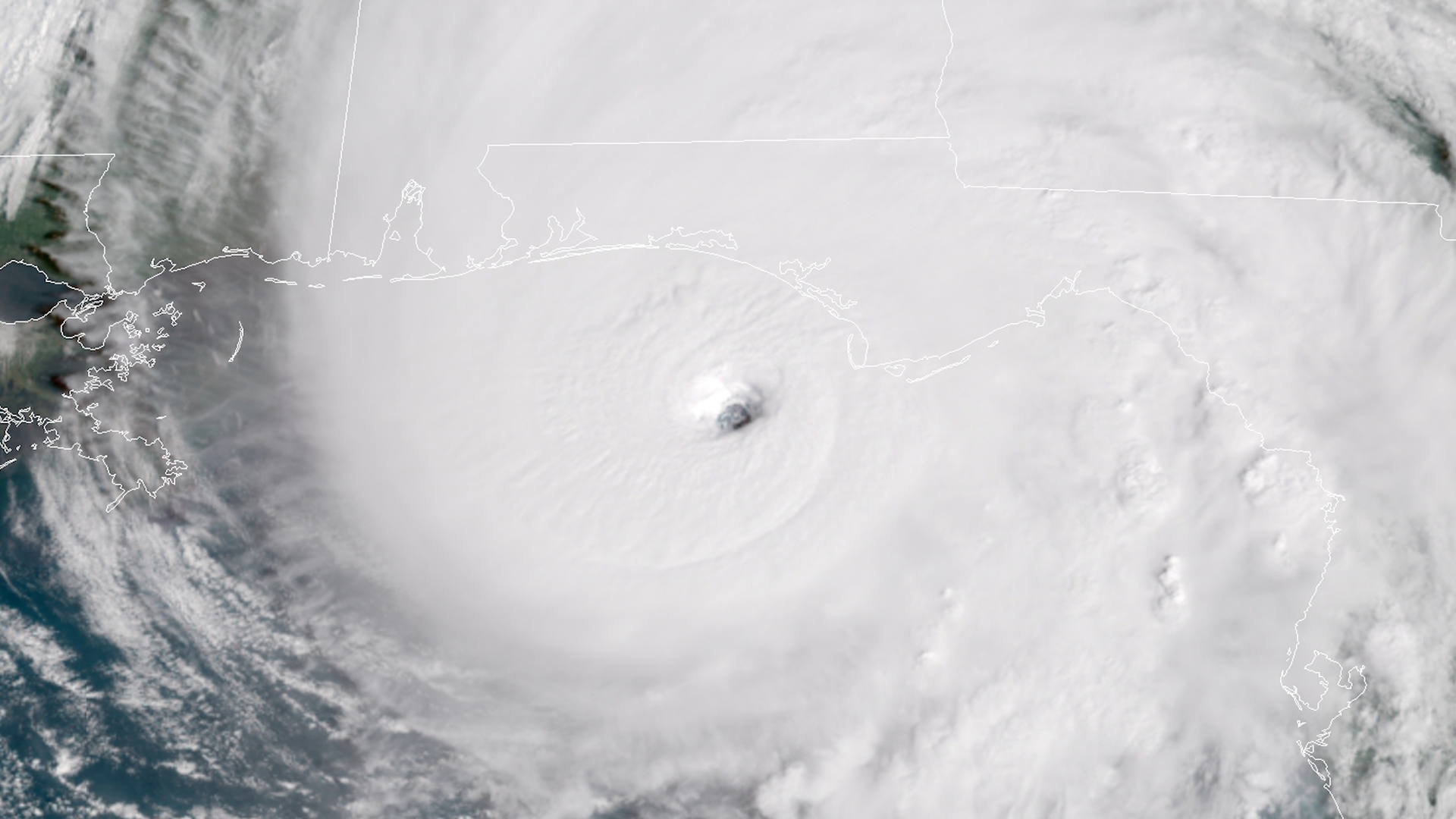 The Weather Channel's Mike Bettes tried to evacuate his crew from near the landfall location of an intensifying Hurricane Michael, but the meteorologist — who was injured in 2013 while chasing tornadoes for the network — was forced to turn back.
Why it matters: TV networks may have placed reporters in harms' way, near the water and where the core of the storm's strongest winds could cause "catastrophic" damage. The Weather Channel has some of the most experienced weather experts in the business, so for them to try to evacuate as the storm approached is a sign of the storm's fury.
The big picture: Hurricane Michael is the most intense such storm to strike the Florida Peninsula since reliable hurricane records began in the mid-19th century. The National Weather Service is warning of "widespread deep inundation, with storm surge flooding greatly accentuated by powerful battering waves," at the coast, and winds strong enough to cause structural damage to buildings.
"My crew here in Apalachicola has decided to leave," Bettes tweeted on Wednesday morning. "We feel confident in the building we're staying in is strong but not confident that US 98 will be intact and an escape route for us after the hurricane. Better safe than sorry."
An hour later, Bettes tweeted again, saying: "So, change of plans. Wx is too bad to drive now. Our crew will be staying put in Apalachicola. We have sturdy shelter, are a good distance from the water, and have a lot of supplies. Landfall just hours from now."
Go deeper: "Unprecedented event": Hurricane Michael nears Florida Panhandle
Go deeper