Snapchat launches first slate of original shows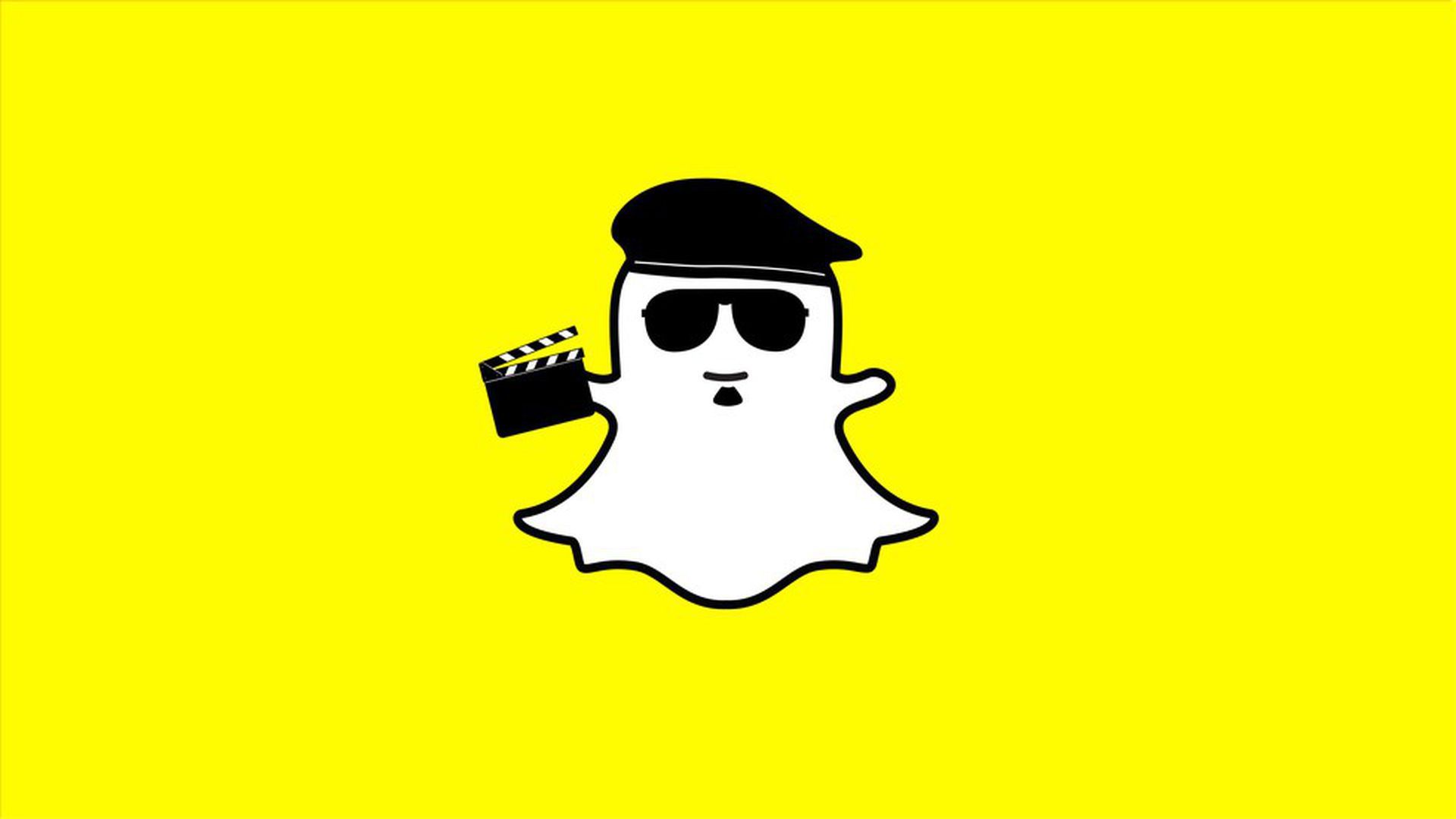 Snapchat is launching Snap Originals, its first full slate of roughly a dozen serialized original shows, including scripted series and docuseries. The new shows, produced by the creators of some of TV's biggest hits, were written and shot exclusively for the app.
Why it matters: The launch is a part of a larger push by Snapchat to get younger generations to watch TV-quality video daily on their phones — forming a new type of daily video habit outside of watching TV on the big screen.
The details: Snap Originals' shows will include drama, mystery, horror, comedy and more. In the coming months, Snap says it will release animation, romance and more young adult dramas. Shows are typically around five minutes in length.
Some shows are also leveraging technology features that are native to Snapchat, like augmented reality "lenses," to get users highly engaged.
Expect these shows to look and feel very different than other mobile video. The plot structure will focus on hooking users upfront, the production cues will move more quickly and there are a ton of split-screens and motion graphics.
The bigger picture: Snap isn't the only company trying to win the attention of younger audiences that are abandoning TV with mobile video. Instagram created IGTV, which will also include its own original programming. And Disney vet Jeffrey Katzenberg is creating NewTV to reach younger audiences on mobile.
Be smart: Snapchat has had a rough few months economically, and is facing extraordinary pressure to increase revenue. In a leaked memo last week, Snap founder Evan Spiegel says he is aiming for the company to be profitable in 2019.
In the spring, the company launched 6-second unskippable ads to better monetize some of its video content.
Still, some analysts and research firms, like eMarketer, have lowered their ad growth projections for Snap, which has made some investors bearish.
Our thought bubble: Where Snapchat has a clear advantage is that it knows how to create content that actually works within the framework of its app better than anyone. And, unlike its competitors, it has millions of users uploading video content to the platform daily, for it to observe for video engagement behavior. According to the platform, over 3 billion Snaps are created every day.
Go deeper