What they're saying: Nikki Haley resigns as UN Ambassador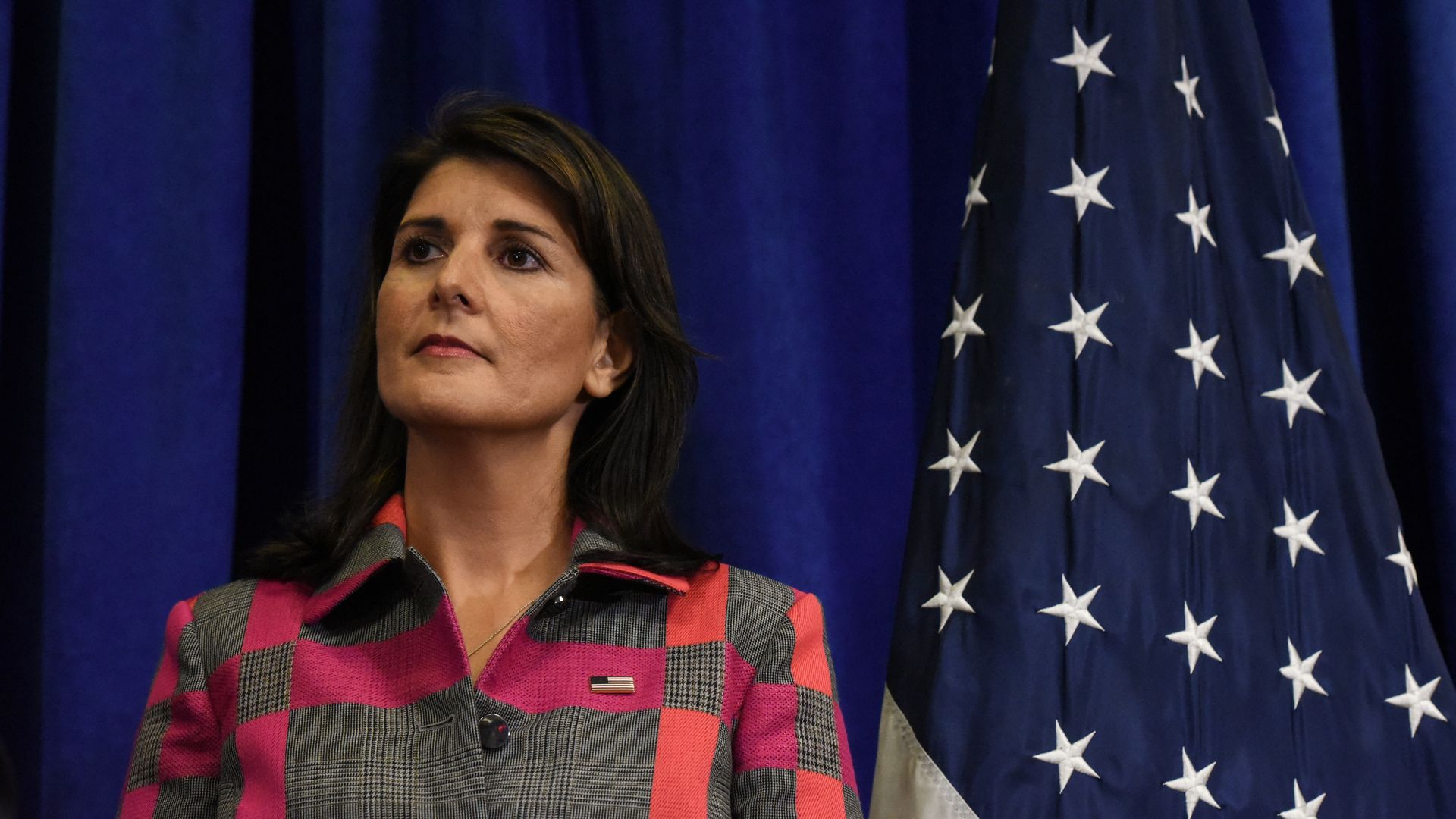 U.S. Ambassador to the United Nations Nikki Haley has resigned and will exit her role at the end of the year.
Why it matters: Widely considered one of the more moderate Republican voices left in Trump's Cabinet, Haley had earned praise from diplomats and politicians across the ideological spectrum during her time as UN ambassador. At a press conference announcing her resignation, President Trump thanked Haley for her service and told her she had "done a fantastic job."
What they're saying:
Israeli Prime Minister Benjamin Netanyahu: "I thank Ambassador Nikki Haley, who led an uncompromising fight against the United Nations' hypocrisy and for truth and justice in our country."
Amnesty International: "We hope that Nikki Haley's shock resignation will bring an end to the current low point in relations between NGOs and the U.S. mission to the UN and that her successor will work to repair the relationships. Under her tenure human rights organizations like Amnesty and Human Rights Watch were singled out by her simply for having a different opinion, including on the importance of the Human Rights Council."
Go deeper