Google debuts new phone, tablet, home hub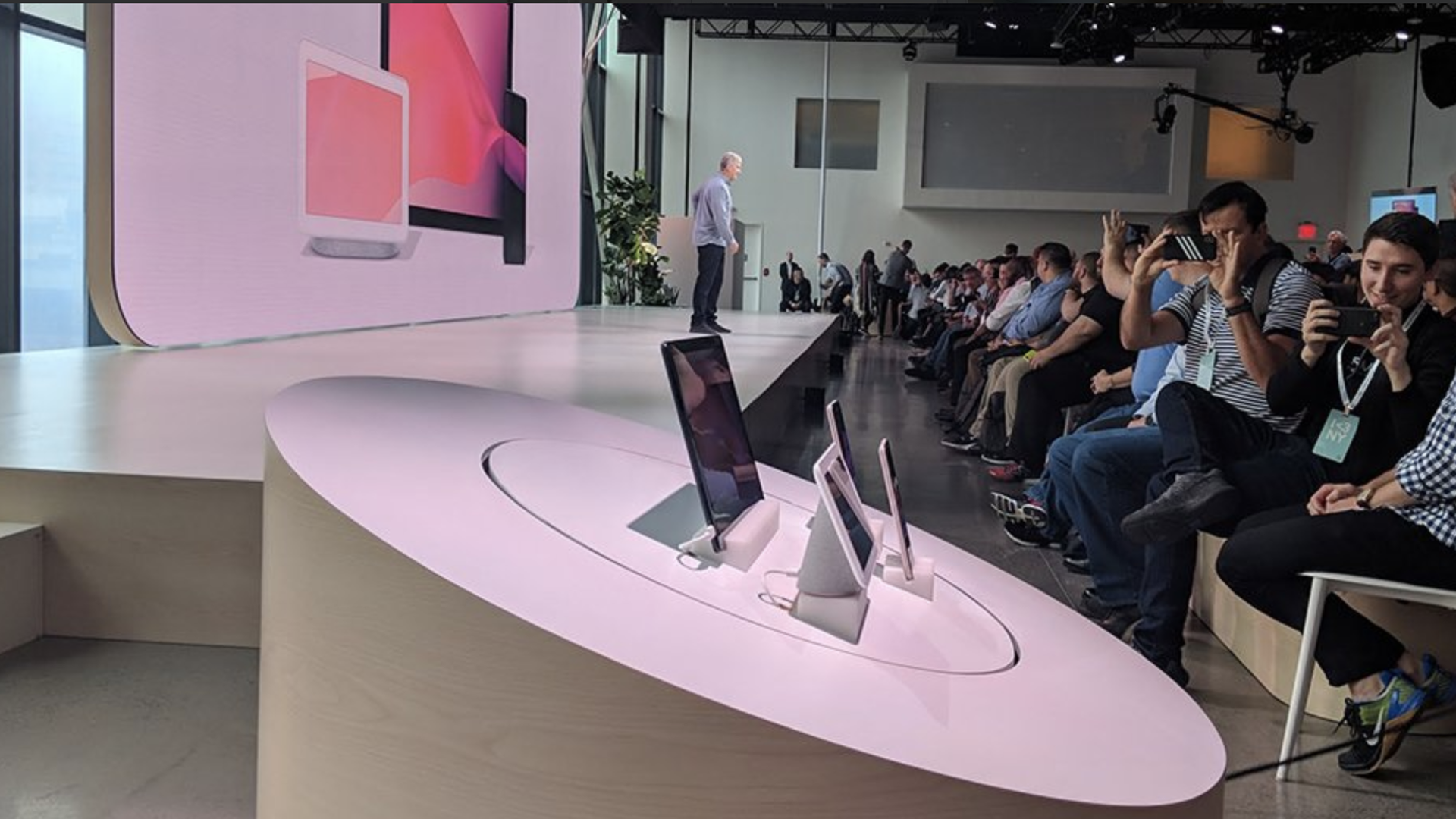 Aiming to show its cloud smarts can make for powerful hardware, Google unveiled its latest Pixel phone, along with a Chrome OS-based tablet and its own rival to Amazon's Echo Show.
Why it matters: Google has been trying for several years now to make a dent in the consumer hardware market. While that's been an uphill battle so far, the AI trend is pointing in Google's direction.
Here's what Google has announced:
Pixel 3 — Google's newest smartphone had been extensively leaked, so there weren't a lot of surprises. As with past versions, Google has been focused on the software power, rather than a radical design. And, as in the past, it comes in standard and XL sizes, with prices starting at $799.
Pixel Slate — The $599 detachable slate (with $199 optional keyboard) will be a test for how big a market there is for tablets running Chrome OS.
Google Home Hub — The $149 home device is Google's entry into the "smart-speaker-with-a-screen" category. Perhaps the most interesting choice here is Google's decision not to include a camera. That lessens security concerns, but makes it less useful for things like video chat.
Our thought bubble: Google Home Hub, sans camera, is a sharp contrast to the Portal that Facebook unveiled yesterday, which focuses largely on its camera and video chat abilities.
Correction: An earlier version of this story referred to the Google Home Hub as Pixel Hub.
Go deeper