Turkey claims missing journalist was murdered in Saudi consulate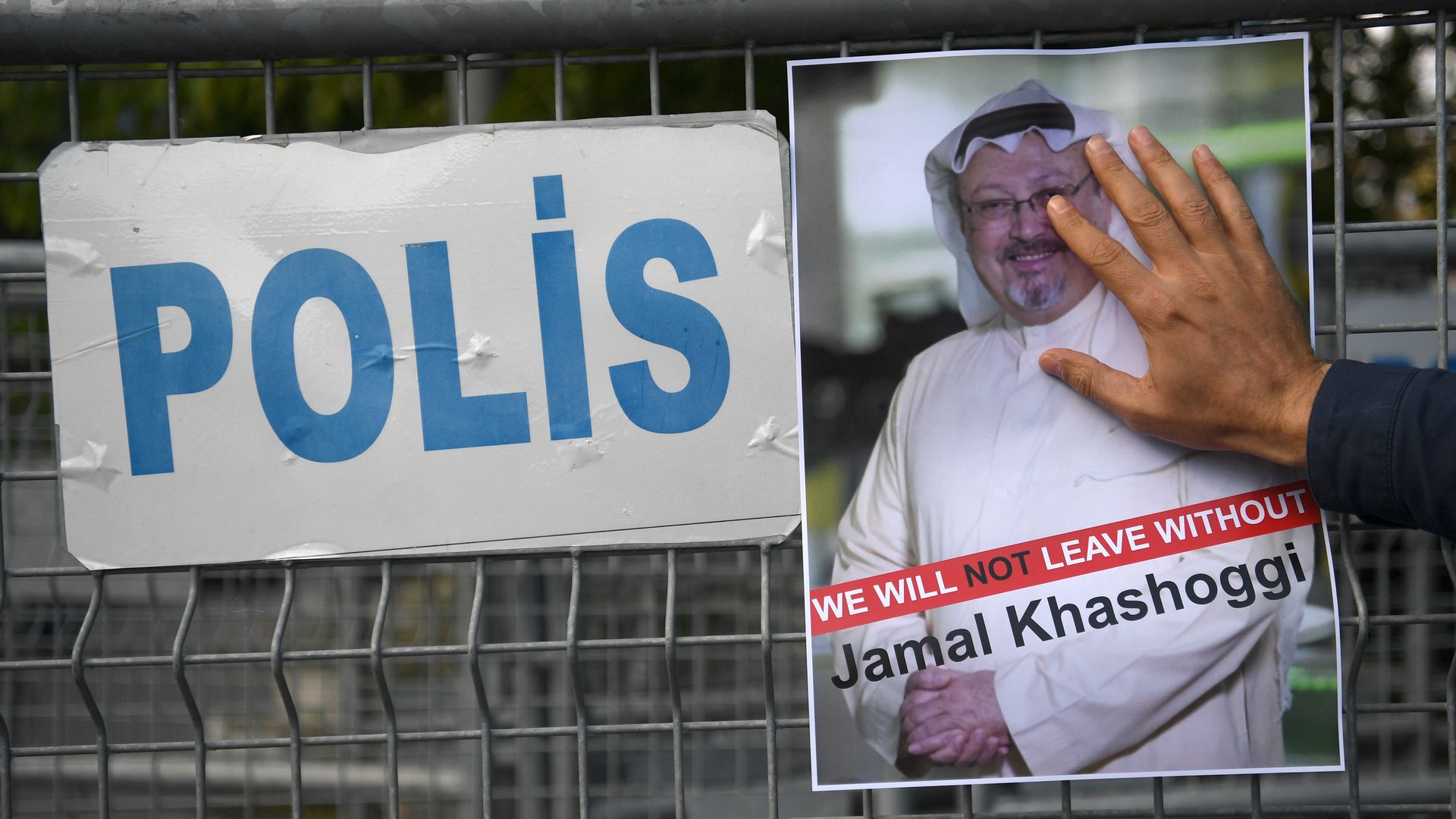 Turkish investigators have concluded that Jamal Khashoggi, a well-known Saudi journalist who has been missing since October 2, was murdered in a pre-planned attack inside the Saudi consulate in Istanbul, reports the WashPost.
The details: Khashoggi reportedly entered the consulate last week to retrieve marriage documents but never emerged, leaving his fiancé waiting for hours before she called the police. Khashoggi was a high-profile critic of Saudi Crown Prince Mohammad Bin Salman, whose liberalization of Saudi Arabia has been coupled with a harsh crackdown on dissidents and political rivals. The Saudis have denied the allegations and insist that Khashoggi left the consulate shortly after he arrived.
Go deeper