In photos: Melania Trump ends her four-country Africa tour in Cairo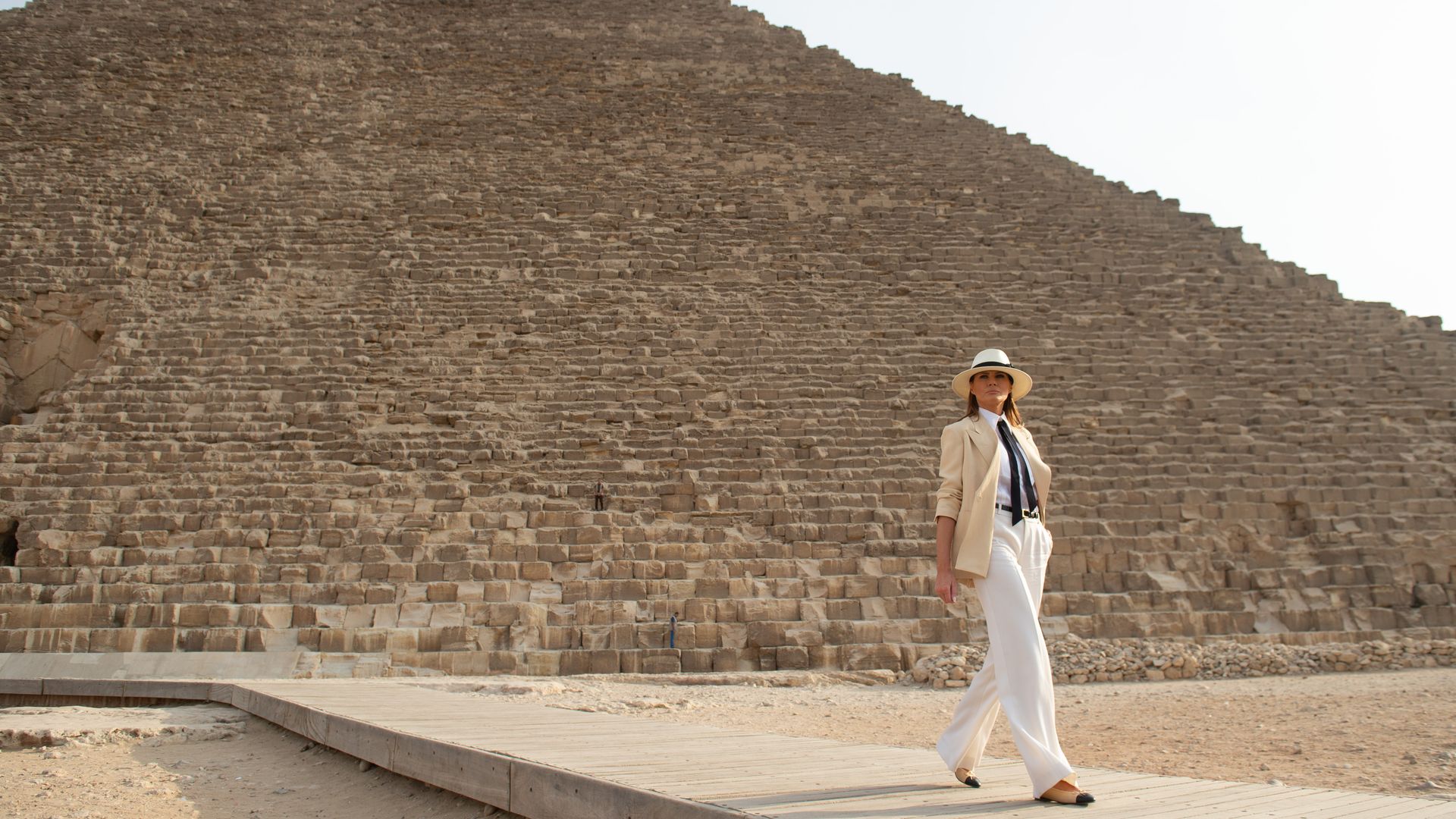 Melania Trump finished her six-day, four-country tour through Africa with a trip to the Egyptian pyramids and Sphinx in Giza, Egypt, on Saturday. She landed back in the States early Sunday morning.
"It took Melania Trump's first big solo international trip for her to show a different side of herself — a playful, less serious one," AP's Darlene Superville reports from Cairo.
The first lady told reporters before heading back to Washington: "I wish people would focus on what I do, not what I wear."
On President Trump: "I don't always agree with what he says and I tell him that. ... But I have my own voice and my own opinions and it's very important for me that I express what I feel."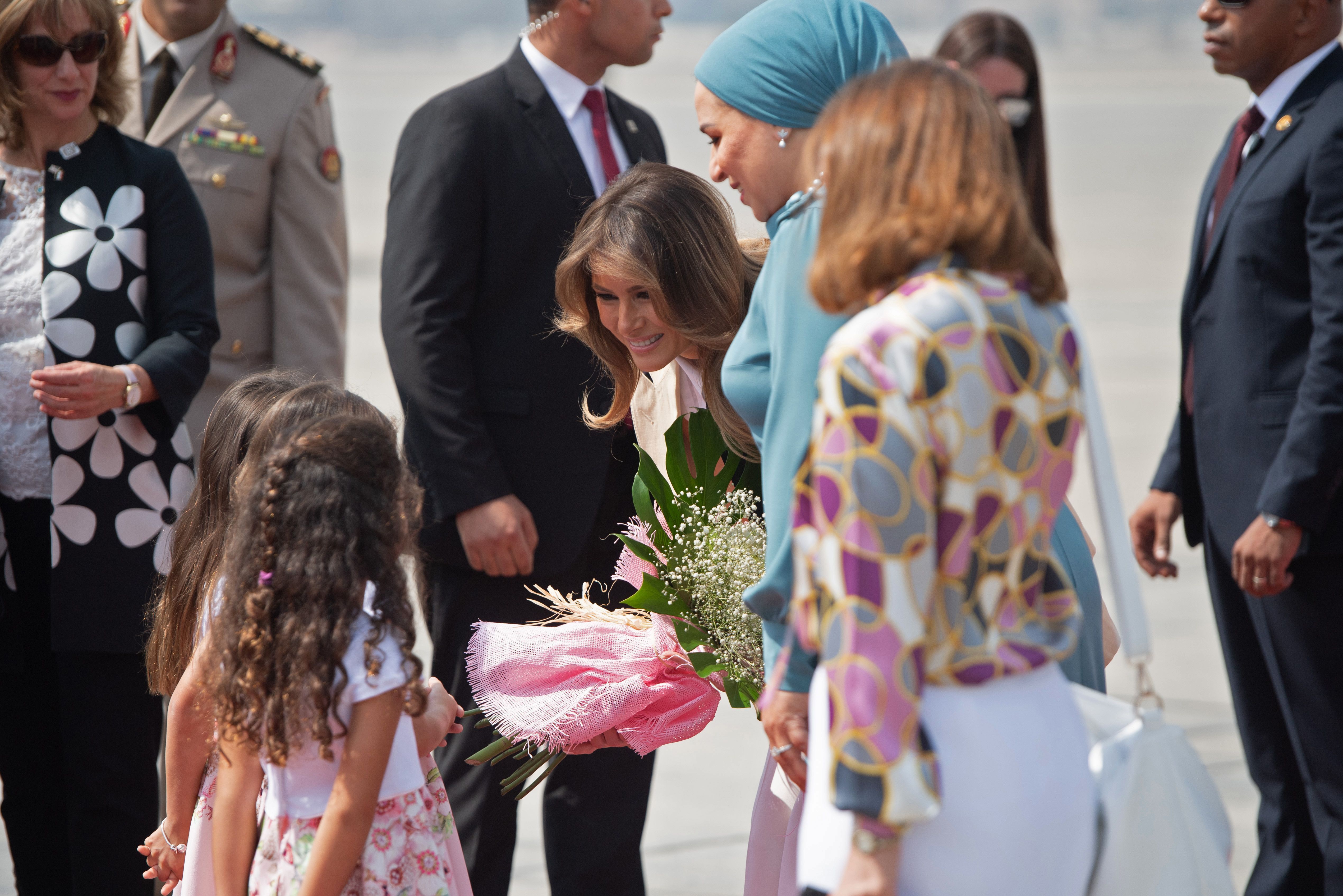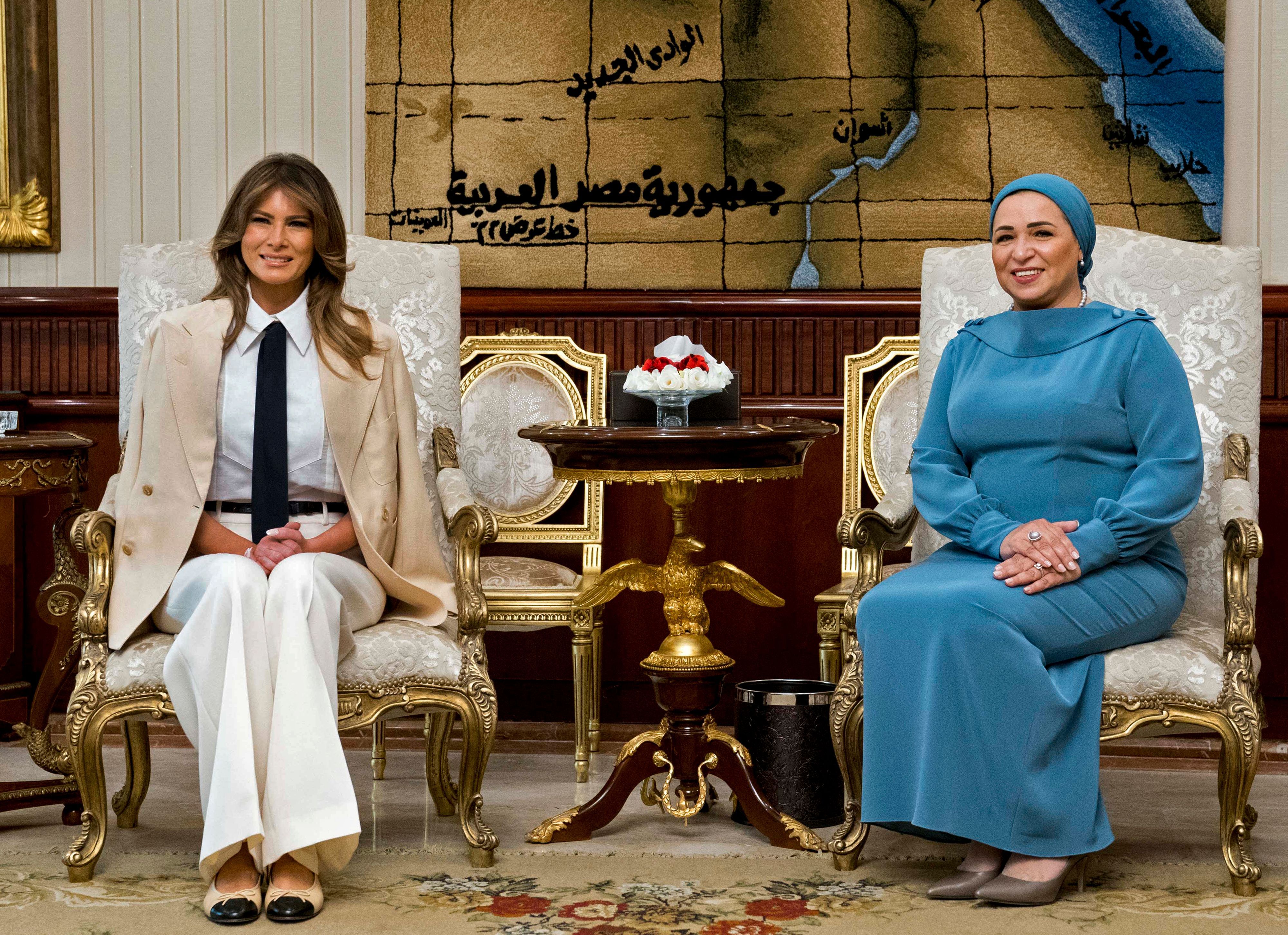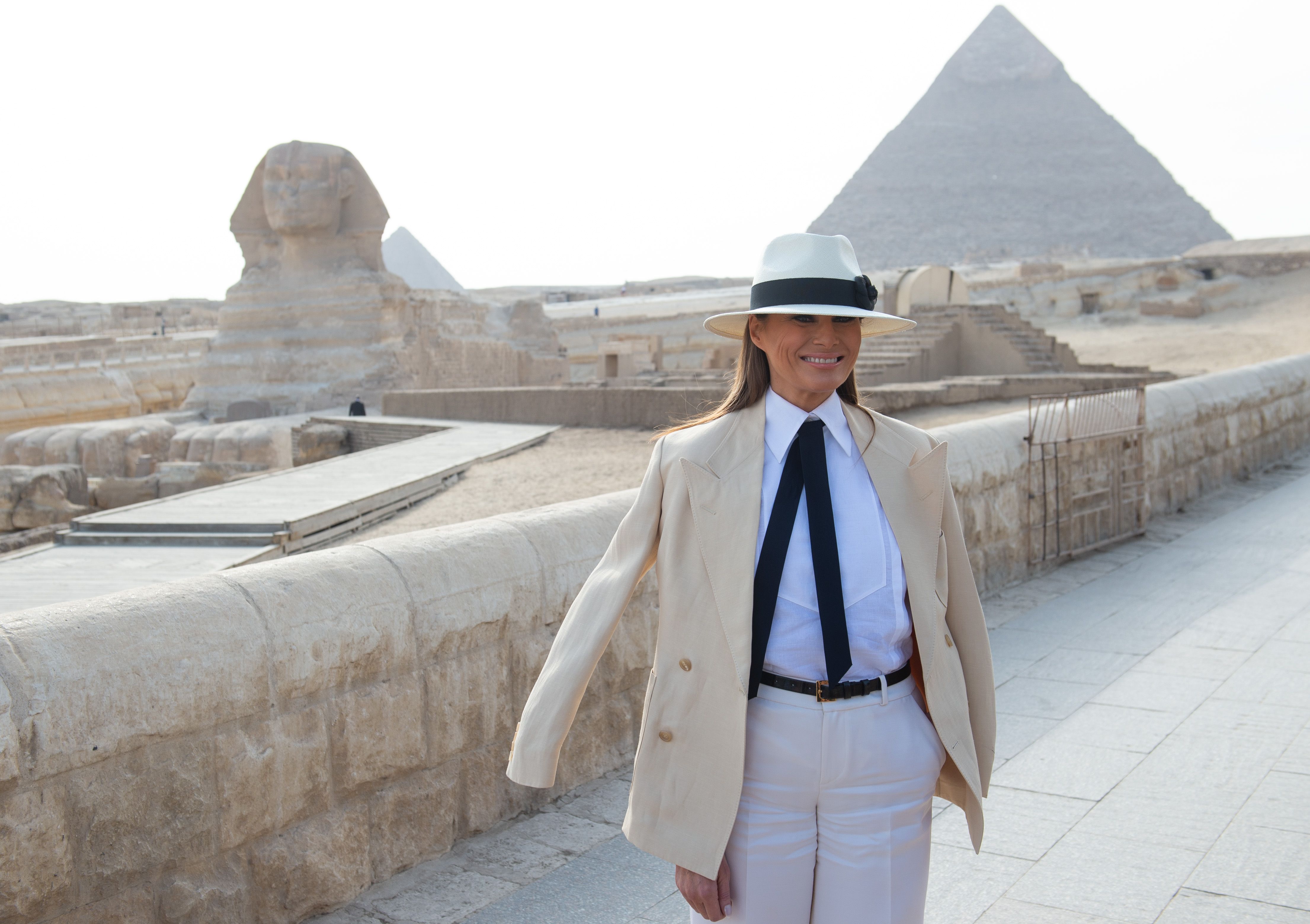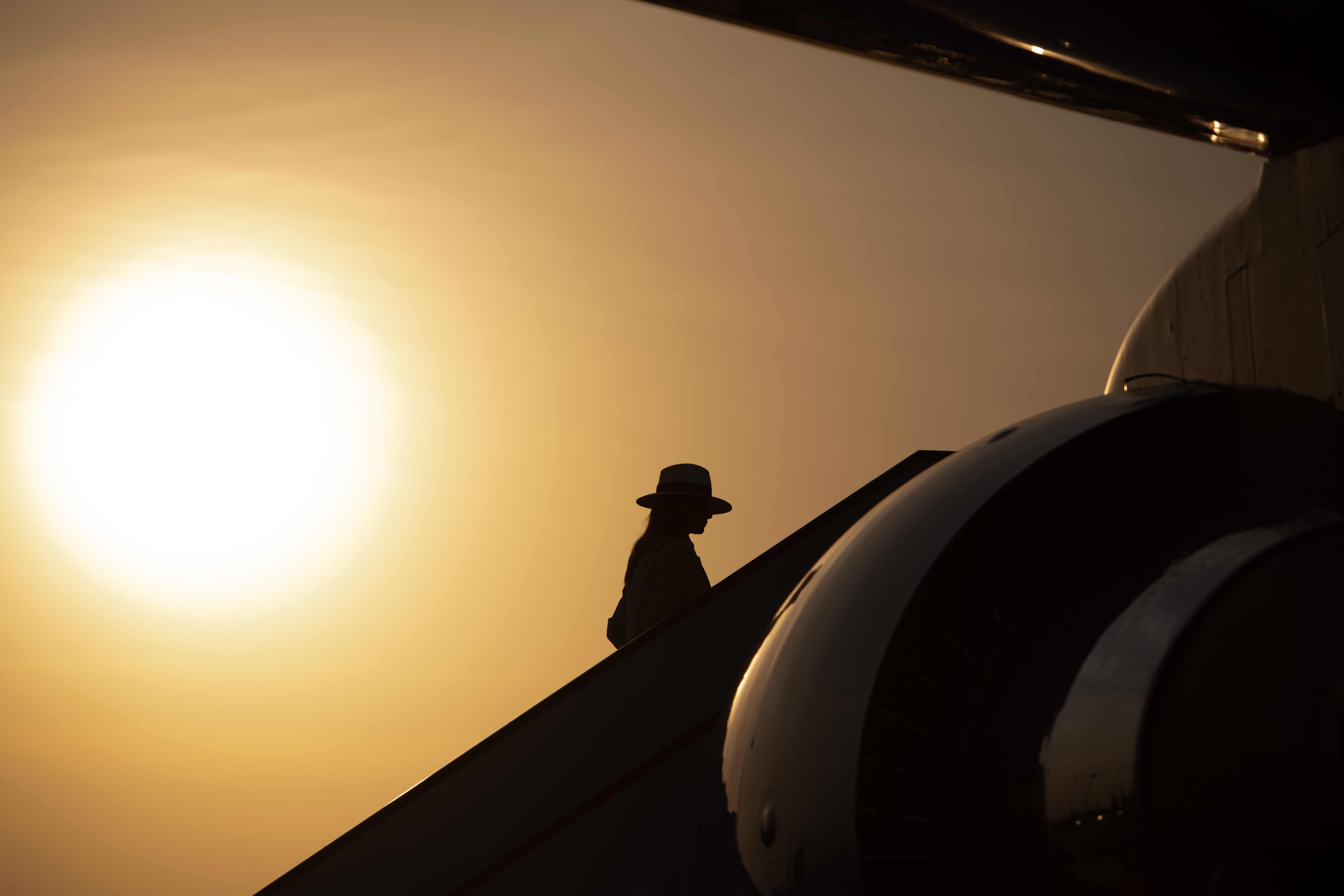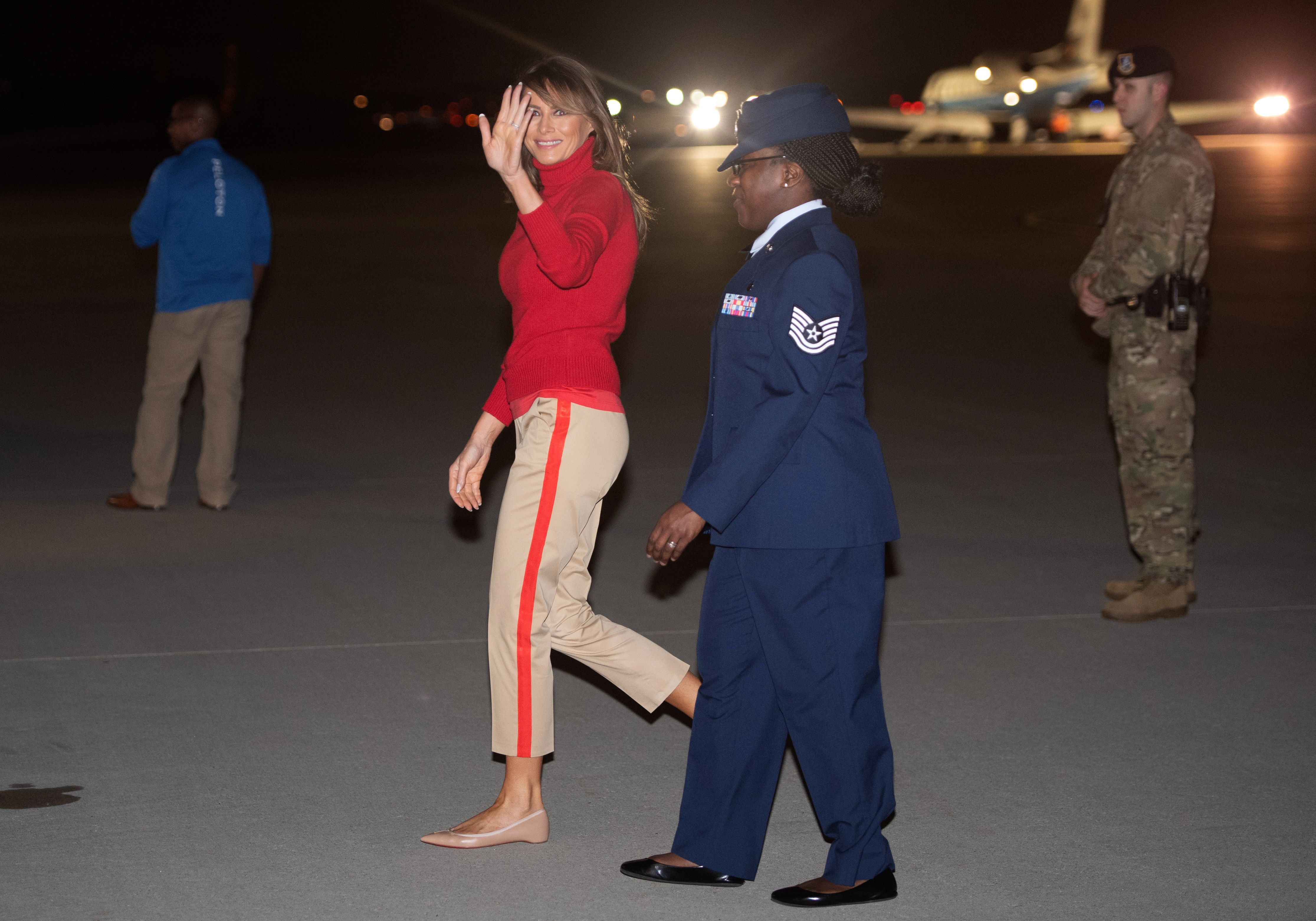 Go deeper: Melania Trump's "very emotional" visit to ex-slave holding castle in Ghana
Go deeper