Few #MeToo moments lead to prosecution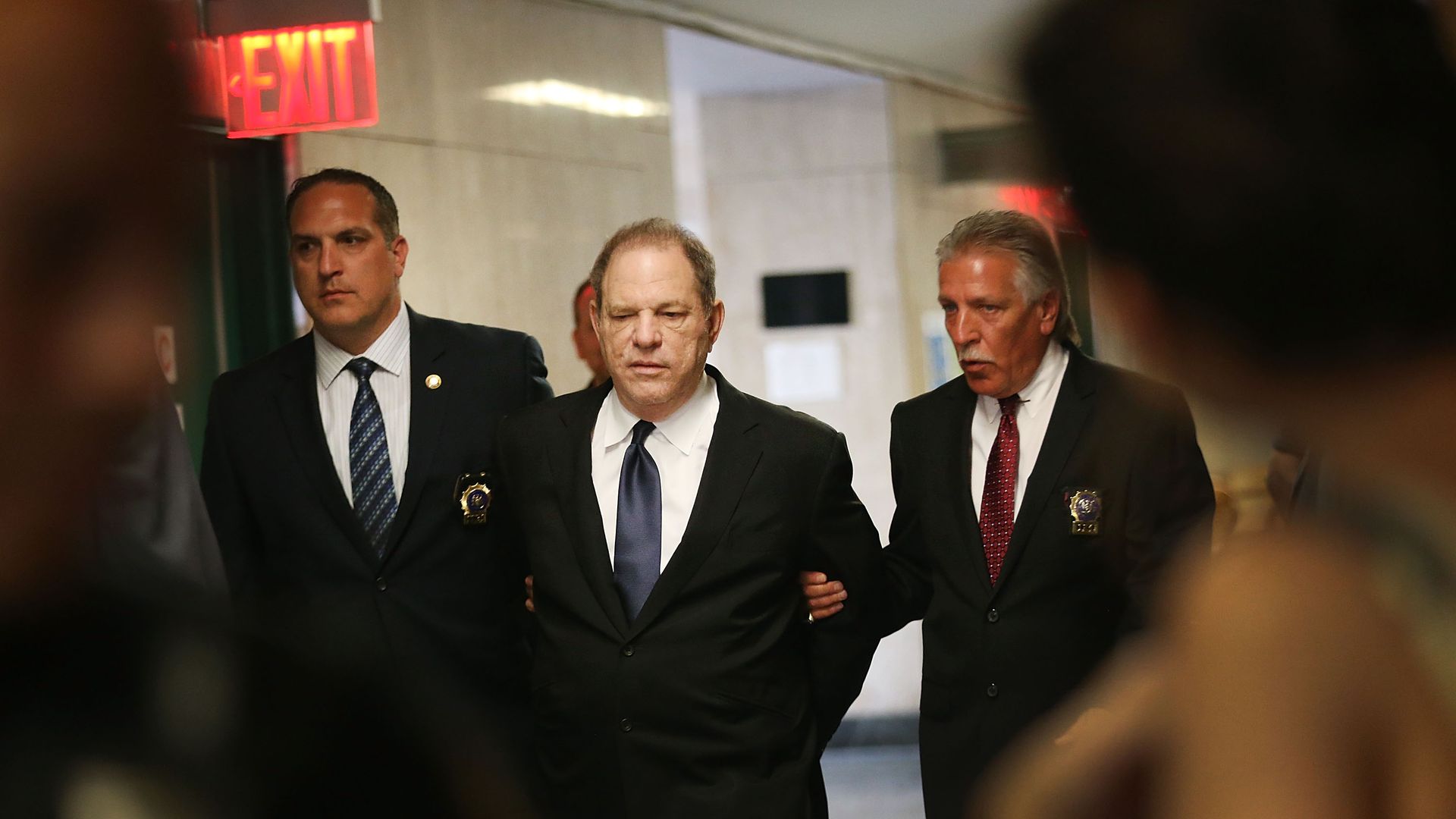 Of the dozens of high-profile Hollywood men who have been felled by sexual misconduct allegations in the #MeToo era, few — with Harvey Weinstein and Bill Cosby being the notable exceptions — have been charged with crimes, reports the AP's Andrew Dalton.
By the numbers: A task force led by Los Angeles County District Attorney Jackie Lacey has pursued charges against 22 entertainment figures, including actor Kevin Spacey and former CBS CEO Les Moonves. Sixteen of the cases have been closed, largely due to the age of the allegations, while six remain open.
Go deeper