Collins to vote "yes" on Kavanaugh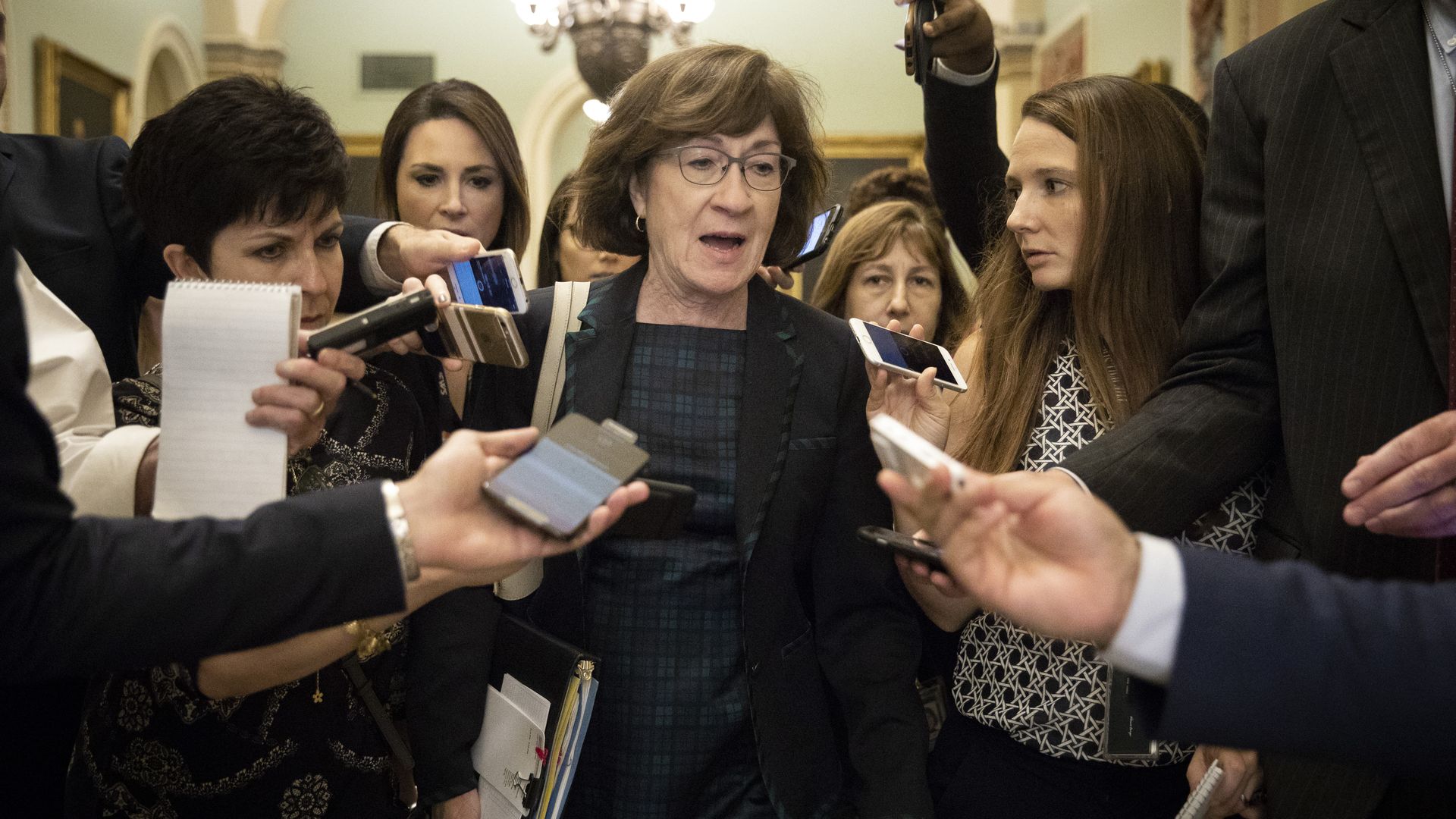 Republican Senator Susan Collins announced on the Senate floor that she will vote "yes" to confirm Brett Kavanaugh to the Supreme Court.
Why it matters: Kavanaugh will be confirmed. Collins defended his judicial record and said the allegations against him "fail to meet" a standard of proof to prevent him from serving on the court.
Key quotes: "I could not help but feel that some people who wanted to engineer the defeat of this nomination cared little, if at all, for her well-being." ... "My fervent hope is that Brett Kavanaugh will work to lessen the divisions in the Supreme Court so that we have far fewer 5-4 decisions and so that public confidence in our judiciary and our highest court is restored."
Go deeper