Flake yes, Murkowski no on Kavanaugh confirmation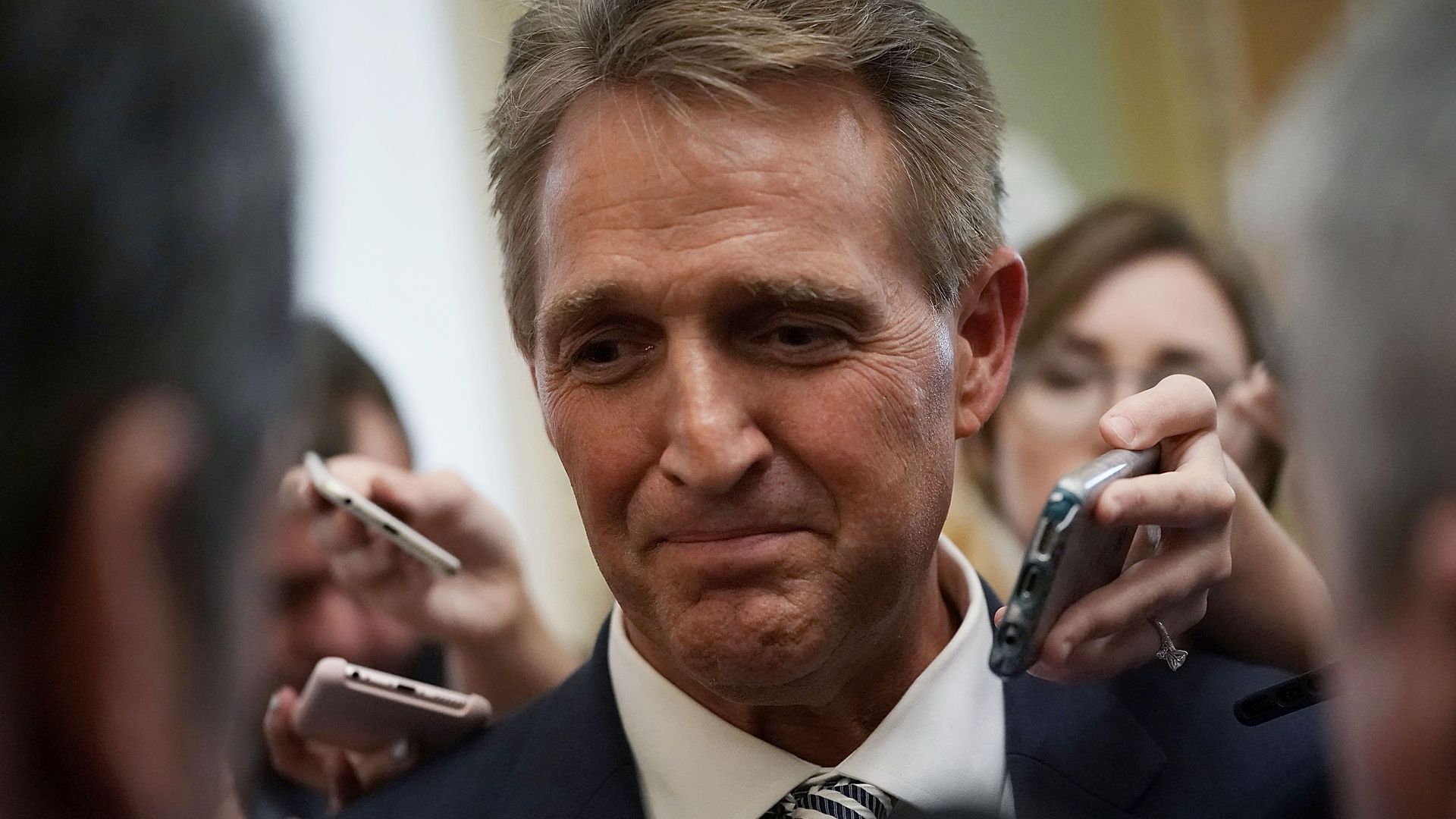 Sen. Jeff Flake (R-Ariz.) plans on voting in favor of Brett Kavanaugh's confirmation to the United States Supreme Court "unless something big changes," NBC News reports, while Sen. Lisa Murkowski says she will vote against his confirmation, saying Kavanaugh is "not the right man for the court at this time," per CNN.
Why it matters: Flake and Murkowski were two of four undecided senators coming into Friday's vote. Sens. Collins (R-Maine) and Manchin (D-W.Va.) are still undecided. If both vote no, then Kavanaugh's nomination is killed. If both vote yes, then he is confirmed. If one votes yes and the other no, then Vice President Pence will cast a vote as he presides over the Senate, and is expected to vote in favor of Kavanaugh. Senators can switch their votes, however, so intent to vote does not equal their final vote.
Go deeper