Bernie Sanders demands McDonald's pay workers $15 an hour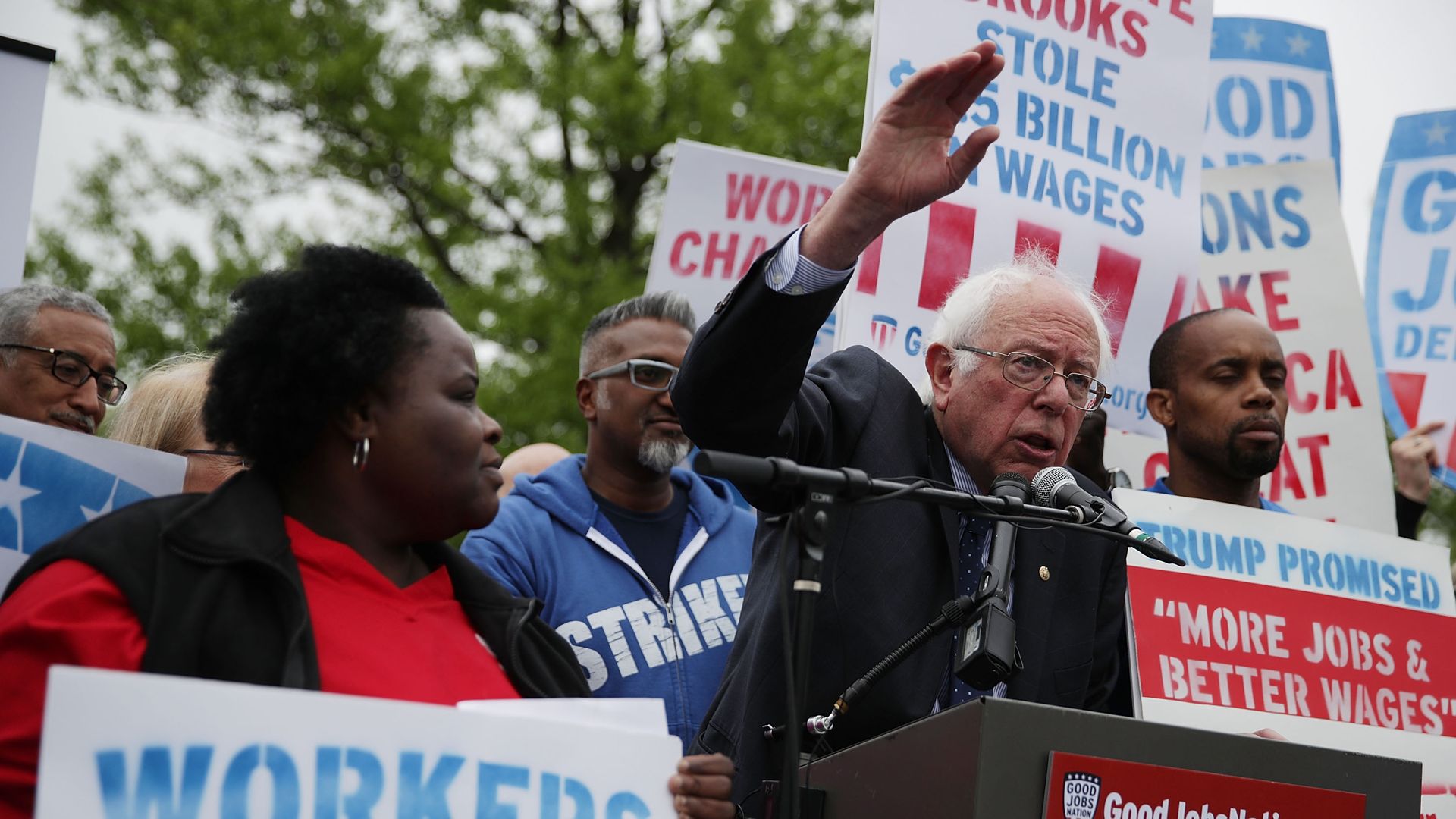 McDonald's has become the minimum wage target for Senator Bernie Sanders, who is demanding the fast food chain to pay its workers $15 an hour companywide. In a letter to CEO Steve Easterbrook, Sanders wrote that such move by McDonald's "would set an example for the entire fast food industry to follow."
Why it matters: Sanders had previously called on Amazon CEO Jeff Bezos to increase the company's minimum wage, which he followed through on this week. The Vermont senator and Rep. Ro Khanna (D-Calif.) introduced the "Stop Bezos Act" last month to punish large companies whose workers depend on public assistance because of low wages.
Go deeper