Tronc reverts back to its old name after years of ridicule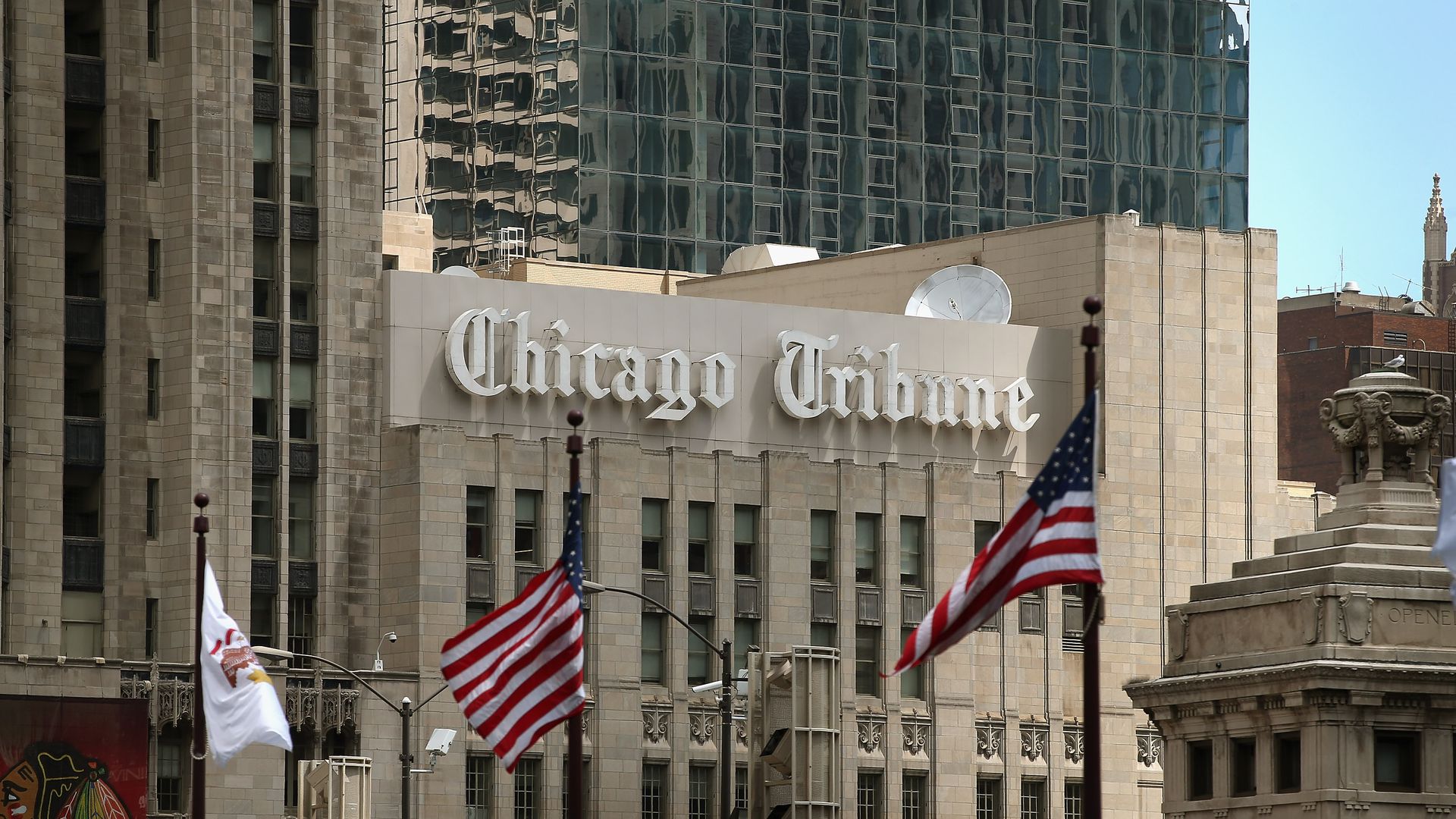 Tronc, short for "Tribune Online Content" is reverting back to its old name, "Tribune Publishing Co.," after years of criticism from pundits, investors and the media elite, the Chicago Tribune reports.
Why it matters: The name change comes amid rumors that the company is exploring a sale.
Shares of Tronc closed up slightly higher after the announcement, Axios' Courtenay Brown explains. The company said the new name would go into effect on Oct. 9 when its stock ticker on the Nasdaq exchange will change to TPCO from TRNC.
Between the lines: Tronc has faced a challenging year amid misconduct reports from top executives, to the sale of many of its newspaper properties due to financial struggles. Most notably, it sold the Los Angeles Times and San Diego Tribune to a private investor earlier this year.
Go deeper