Officials use social media to monitor, intervene in disease outbreaks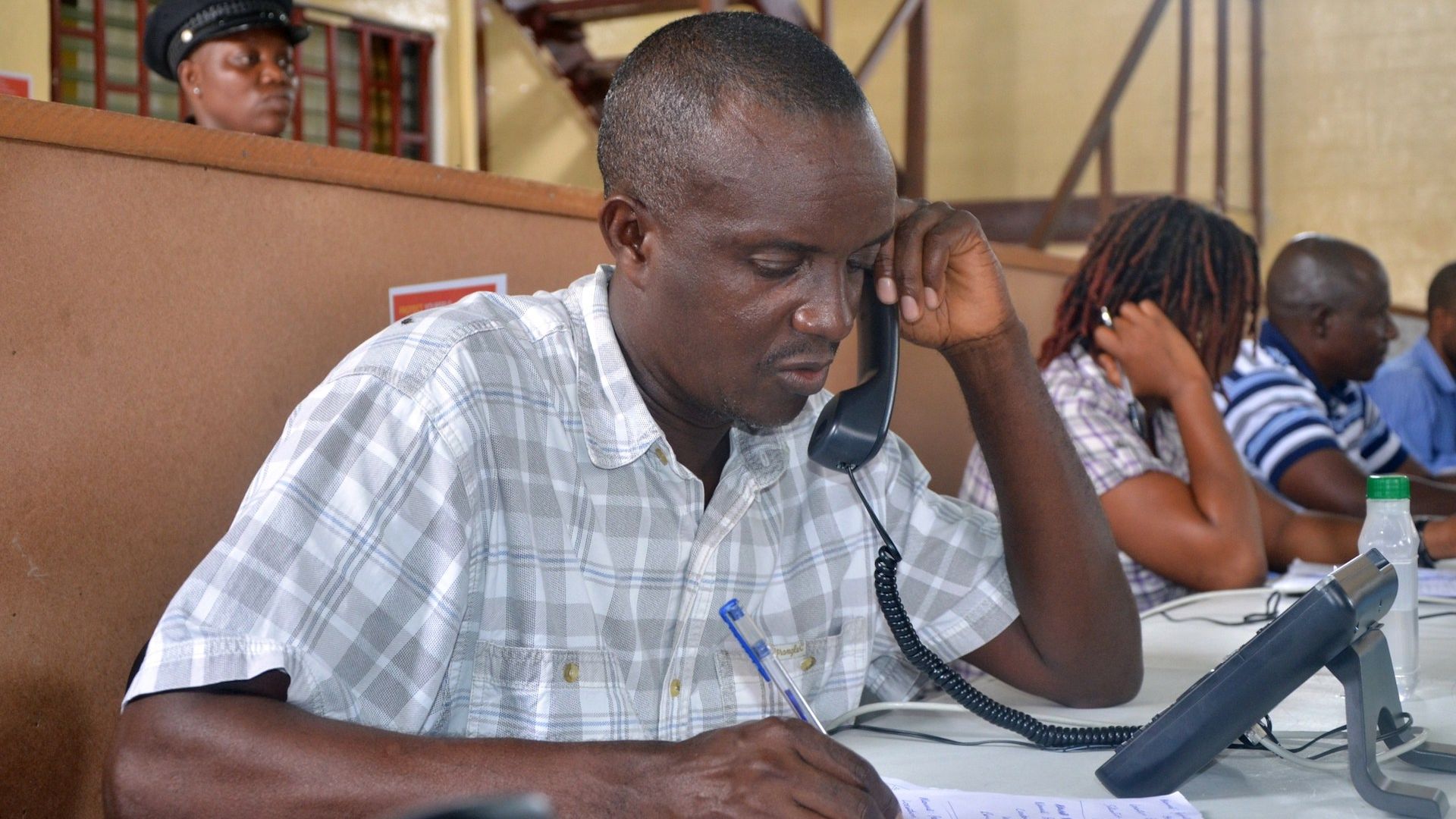 Public health officials say that polling using text messages, social media platforms and other digital tools can be key in both tracking the health care behavior of people and disseminating lifesaving information during emergency situations.
Why it matters: During public health emergencies — such as the current Ebola outbreak in the Democratic Republic of the Congo — it's difficult for public health officials to monitor people's health care behavior. Digital polls and social media monitoring can complement physical tracking in a way that could save time, money and offer more safety to health care workers, according to New York University's Rumi Chunara.
DRC officials say they are using digital tools, particularly in monitoring WhatsApp, to keep tabs on what's happening with the Ebola outbreak, particularly in areas like hard-to-access conflict zones. They also use the social platforms to ensure people are getting correct information.
"[U]sing digital communications is part of our strategy because North Kivu is one of the most connected regions in the country. People use social media, especially WhatsApp, to keep informed of what is happening in the city and share their concerns," says Jessica Illunga, spokesperson for the DRC Ministry of Health.
"A lot of rumours are being shared on these platforms as well so it is very important for the Ministry to monitor these channels to identify dangerous rumours and respond in a timely manner on the same channels."
— Jessica Illunga, DRC Ministry of Health
Based on a new study published earlier this week in NPJ's Digital Medicine, co-author Chunara says digital polling was successful in helping track the behavior of people in seeking health care during the 2015 Ebola outbreak in Liberia.
While digital monitoring can't replace traditional surveys outright, she says, "it offers complimentary aspects... giving high frequency information or more data locations."
Study details: The study examined the Ebola outbreak in Liberia in 2015, and found health officials were able to use text message surveys to determine in real time how people used maternal health services, measuring a "significant drop" in hospital-based births during the outbreak, she tells Axios.
There's a lot of new data sources out there — digital polling and tracking via social media platforms like Facebook and Twitter or wearables like Fitbit — which "could be useful prospectively to garner valuable information," Chunara says.
Examining birth behavior is a typical standard of checking behavior, she says, because "it gives us a good sense for how services were being used in general."
What's next: Meanwhile, social media is being used to help forecast seasonal flu epidemics. The Los Alamos National Laboratory told Axios last flu season they found social media (in particular using Google health trends) to be helpful in their forecasting.
Go deeper:
Go deeper