Netherlands expels Russian spies targeting chemical weapons watchdog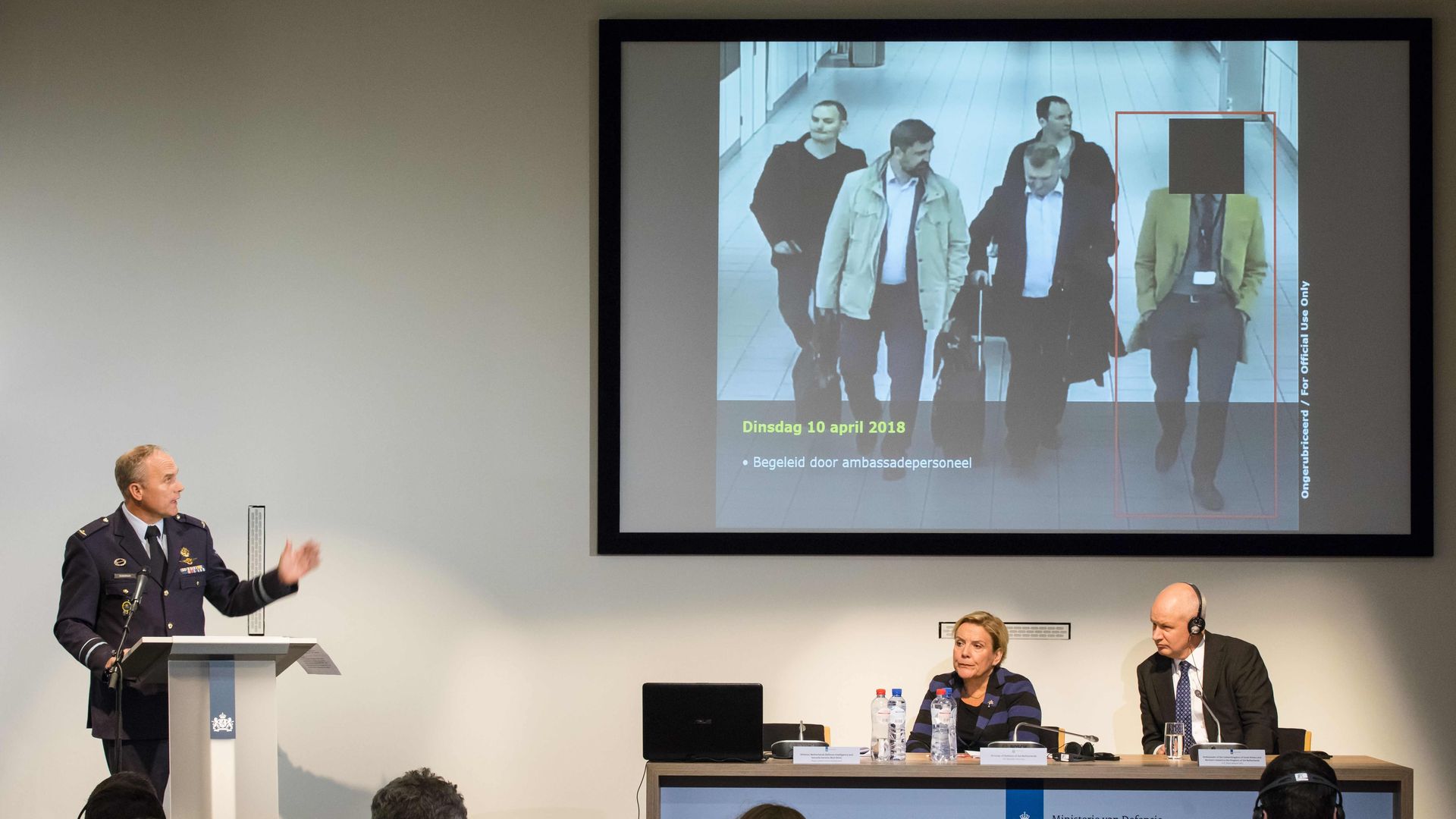 The Netherlands has expelled four Russian military intelligence officers who were attempting to hack the Organization for the Prohibition of Chemical Weapons (OPCW), a global watchdog investigating the Novichok poisoning of former Russian spy Sergei Skripal in Salisbury, England, reports the AP.
The details: Dutch authorities said the Russians were expelled from the country on April 13, the same day they were discovered in a hotel parking lot across the street from OPCW setting up a car full of spy equipment. A receipt shows the four men, who are also suspected of targeted the investigation into the 2014 Malaysian Airlines crash over Ukraine, took a taxi from the headquarters of the GRU, Russia's military intelligence agency, to the Moscow airport.
Go deeper