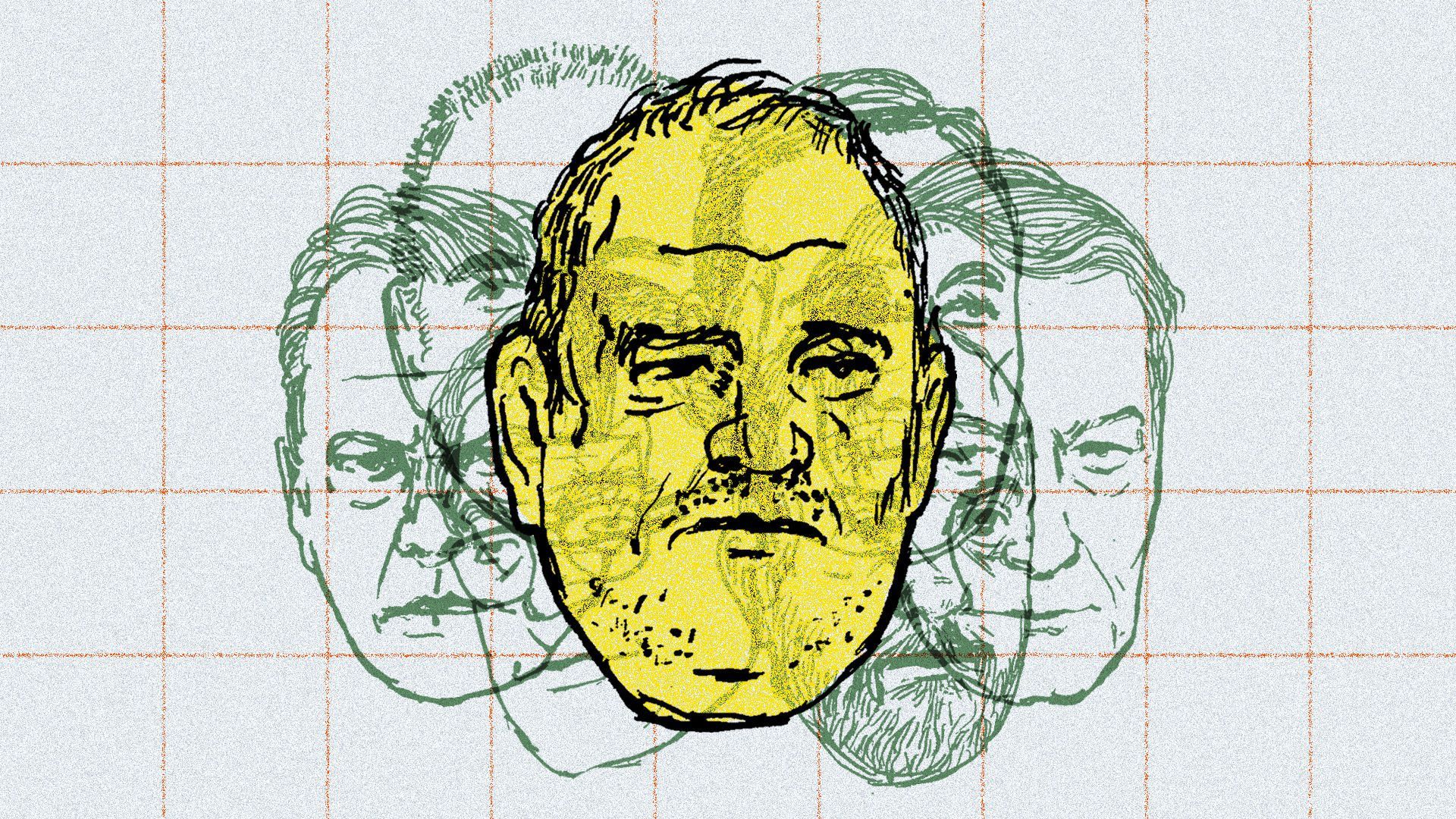 One year ago tomorrow, with a stunning New York Times exposé — "Harvey Weinstein Paid Off Sexual Harassment Accusers for Decades" — the feared mogul became the first of many prominent men to fall as the #MeToo movement became a cultural force.
The big picture: Allegations about past sexual behavior have ranged from corner suites to the silver screen to the brink of the Supreme Court. Thanks to a $22 million Time's Up Legal Defense Fund, a dollar-store cashier and aspiring signer are among the women teamed up with top-notch lawyers to pursue #MeToo-style sex harassment cases, AP reports.
Among the powerful to face a reckoning:
What's next: There is a real debate over how much due process the accused should receive in the court of public opinion, especially with the accusations against Brett Kavanaugh, who is expected to receive a final Supreme Court confirmation vote this weekend.
Emily Yoffe for The Atlantic: "If believing the woman is the beginning and the end of a search for the truth, then we have left the realm of justice for religion."
Constance Grady and Anna North for Vox: "It's important to consider the right of accused men to defend themselves, but it's also important to consider the rights of survivors, and the right we all have to be led and governed by people who treat women — indeed, who treat all people — with respect."
Be smart: In a piece about the changes in Hollywood one year later, the L.A. Times notes: "[T]he most significant effects of the Weinstein scandal may be less tangible, unfolding not in press releases or screaming headlines but in the hearts and minds of people in the industry and in their day-to-day workplace interactions."
Axios' Haley Britzky contributed to this story.
Go deeper