Electrifying California transit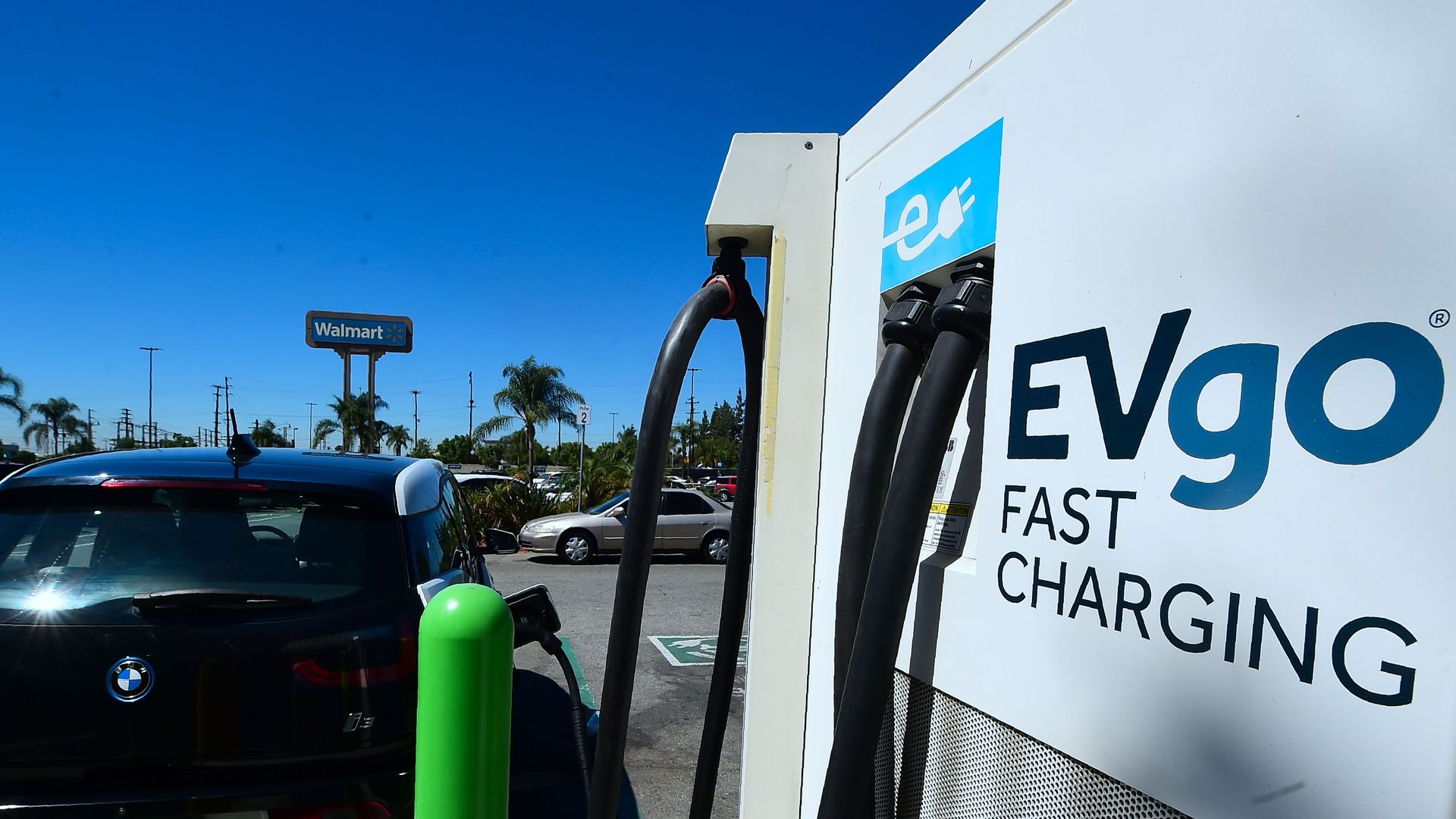 Two big announcements in California yesterday show how the world's fifth-largest economy is moving on vehicle electrification with the help of some big corporate players.
Why it matters: California is by far the country's largest auto market and already home to an array of electric vehicle initiatives, such as the California Public Utilities Commission's late May approval of $738 million in electrification projects by state's big utilities.
Driving the news, part 1: Electrify America, a VW unit, announced a $200 million plan Wednesday afternoon to expand EV charging infrastructure in California.
The latest phase of their California work would add fast-charging stations to several metro areas like Riverside-San Bernardino and Santa Cruz.
The plan filed with state regulators would also expand their existing efforts in major urban centers including Los Angeles, Fresno, San Francisco and three others.
They're also planning new investments along highways, and new collaboration with operators of bus and shuttle fleets.
The big picture: It's part of a wider, nationwide VW-funded charging initiative that stems from the automaker's settlement of its diesel emissions cheating scandal.
Go deeper: GreenBiz has a good story on the investments here.
Driving the news, part 2: Shortly before the Electrify America news was the official launch of a non-profit organization called Veloz, which also announced its first project, "Electric For All."
The coalition aimed at speeding up EV deployment in the state consists of major automakers (including GM, BMW and Nissan), state officials and power companies.
Electric for All is "the largest multi-stakeholder, multi-million dollar public awareness campaign in North America," the group said. Electrify America is helping to fund that effort too.
Read more of the full story on Veloz, which had soft-launched previously but had its big rollout yesterday.
Yes, but: While EV deployment in California is growing, carbon emissions from transportation are still rising in the state.
California state officials have an existing goal set under Gov. Jerry Brown of having 5 million electric vehicles on the state's roads by 2030, but that's a heavy lift, and the Veloz rollout was an explicit recognition of barriers to meeting the target.
The initiatives also come as the Trump administration is seeking to roll back federal auto efficiency and emissions mandates that are helpful to EV deployment.
Go deeper