The legal clouds hovering over Medicare Advantage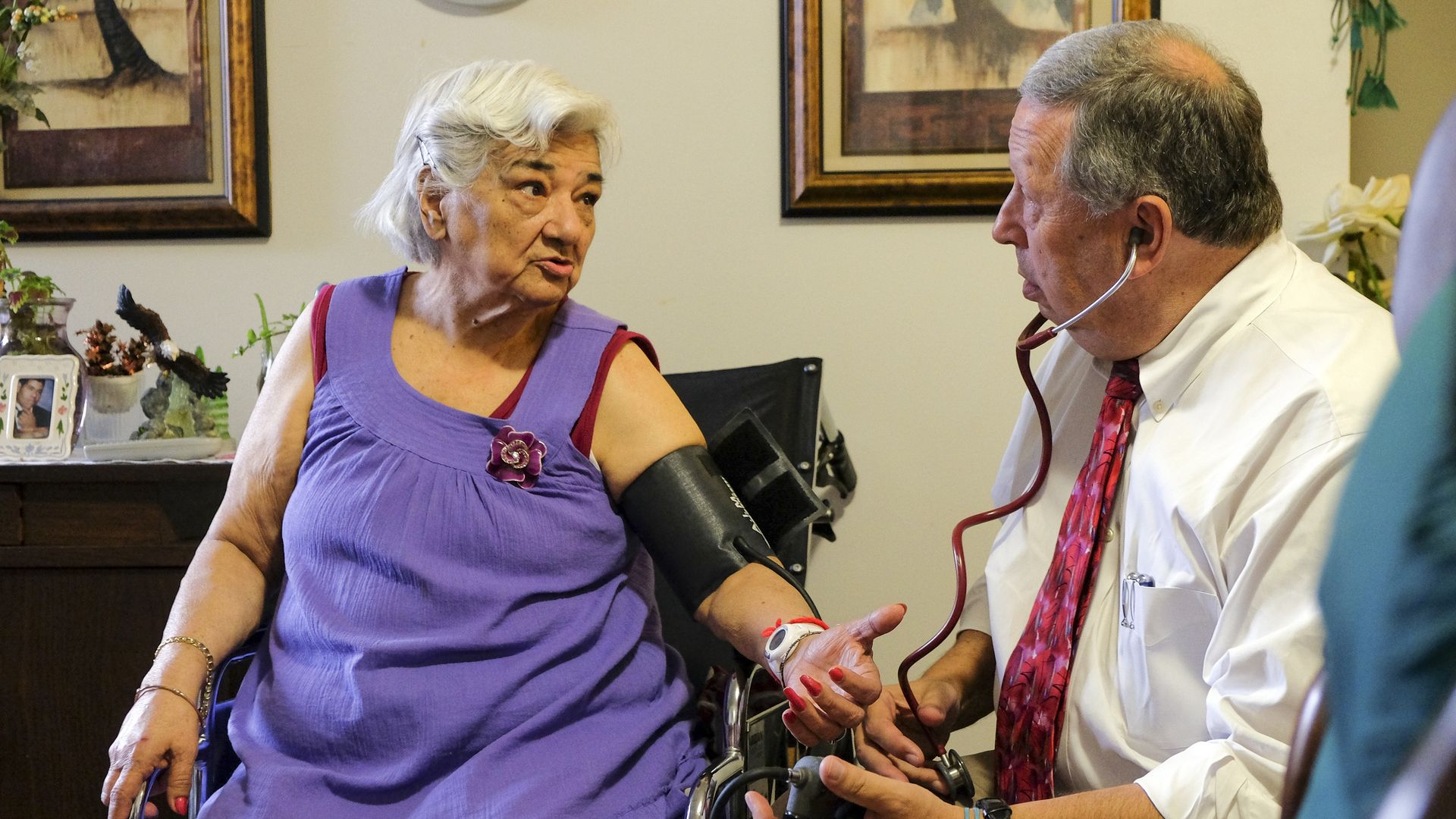 Dialysis chain DaVita this week agreed to pay $270 million to settle allegations that physicians in its medical group fudged how sick their patients were so they could get paid more from Medicare Advantage plans — which in turn got higher payments from the federal government.
Why it matters: DaVita's settlement eliminates a three-year-old probe. But the entire Medicare Advantage industry — estimated to cost the federal government $250 billion in 2019 — remains under the microscope for gaming the payment system.
What's next: The Department of Justice is continuing its investigation of the coding practices of the largest health insurance companies in the country.
Aetna, Anthem, Centene, Cigna, Humana and UnitedHealth Group have disclosed to investors in quarterly securities filings that DOJ is probing their "risk adjustment practices" as part of a "wider review of Medicare risk adjustment generally that includes a number of Medicare Advantage plans, providers and vendors."
UnitedHealth also is battling a whistleblower lawsuit that alleges the insurer went through patient medical records and purposely exaggerated diagnoses. UnitedHealth says the lawsuit has no merit and says federal rules have been unclear.
DaVita's settlement covers allegations it not only looked back and submitted diagnosis codes that could not be supported medically, but also did not delete unsubstantiated codes.
How it works: Health insurers that sell Medicare Advantage plans assign "risk scores" to their members, based on the health conditions they have. The higher the risk score, the more conditions someone has, and the more money the insurer gets for covering them.
The big picture: The federal government expects more than 22 million seniors and disabled people, or about 37% of all Medicare enrollees, to be in a Medicare Advantage plan next year. Wall Street predicts half of all Medicare beneficiaries will be in Medicare Advantage by 2021.
Growth in the program won't wash away concerns about coding. Pending whistleblower suits allege Medicare Advantage insurers and coding vendors aggressively document patients' health statuses during home visits.
Go deeper