Social media platforms lose the allure of live streaming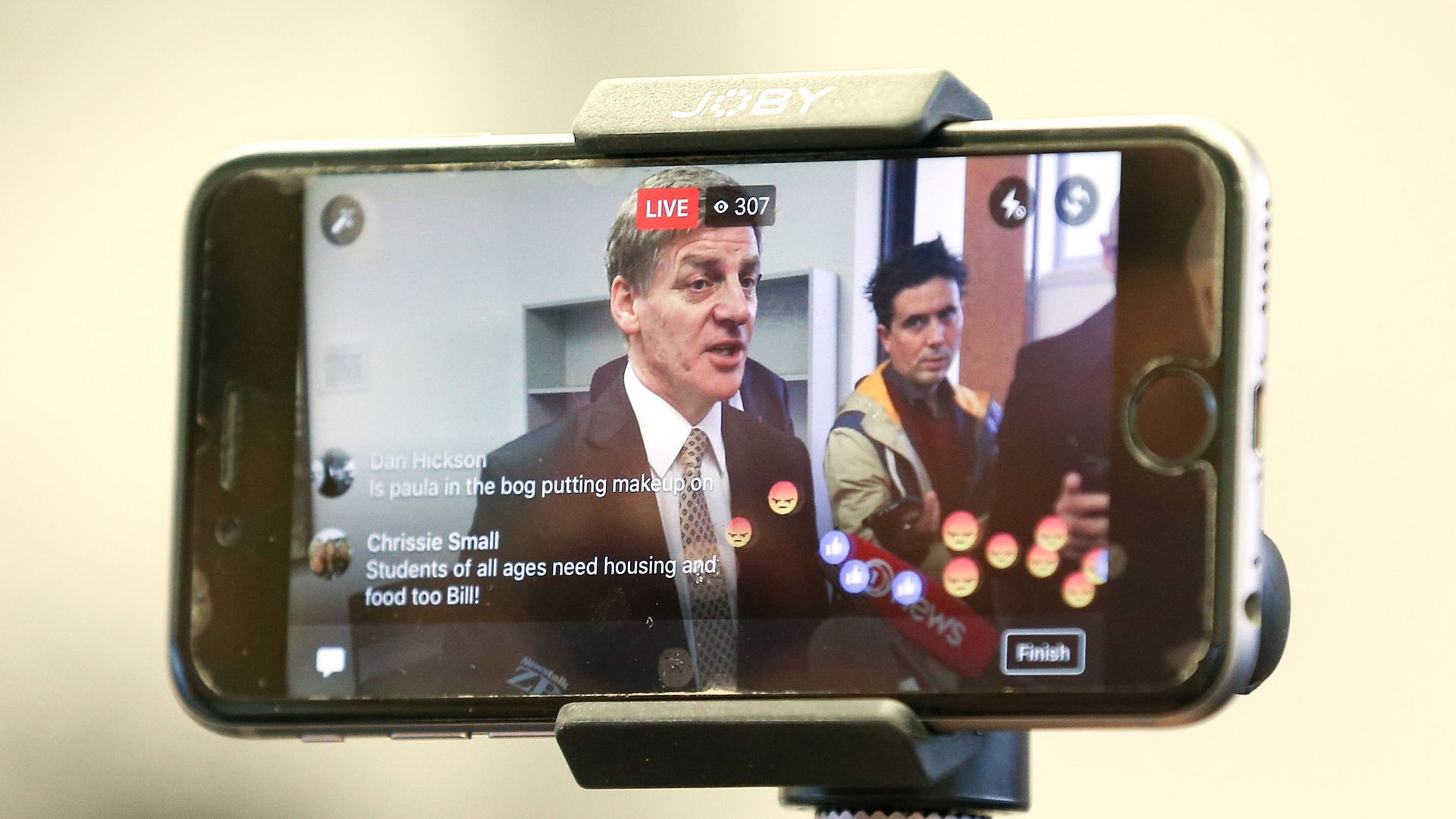 Last year, Facebook and Twitter touted the millions of views that the James Comey hearing racked up on their live platforms.
The big picture: Facebook said videos related to the testimony garnered 89 million views. Twitter said 2.7 million people watched it through its co-branded livestream with Bloomberg, its exclusive news partner.
Eighteen months later, neither company has reported live viewing numbers for the Kavanaugh hearings.
Facebook says it's not releasing a number this time. Twitter says it's because the technology has become ubiquitous. "Every news outlet is streaming live during every major event so we're not releasing numbers anymore," says a Twitter spokesperson.
The bottom line: There's still no good way to measure how many people actually watched the hearing (or any major live event for that matter) without some sort of cross-platform video standard. But we do know that viewers expect to see live feeds of any major national events on their phones. It's the new normal.
Go deeper