Sarah Sanders' chocolate pecan pie recipe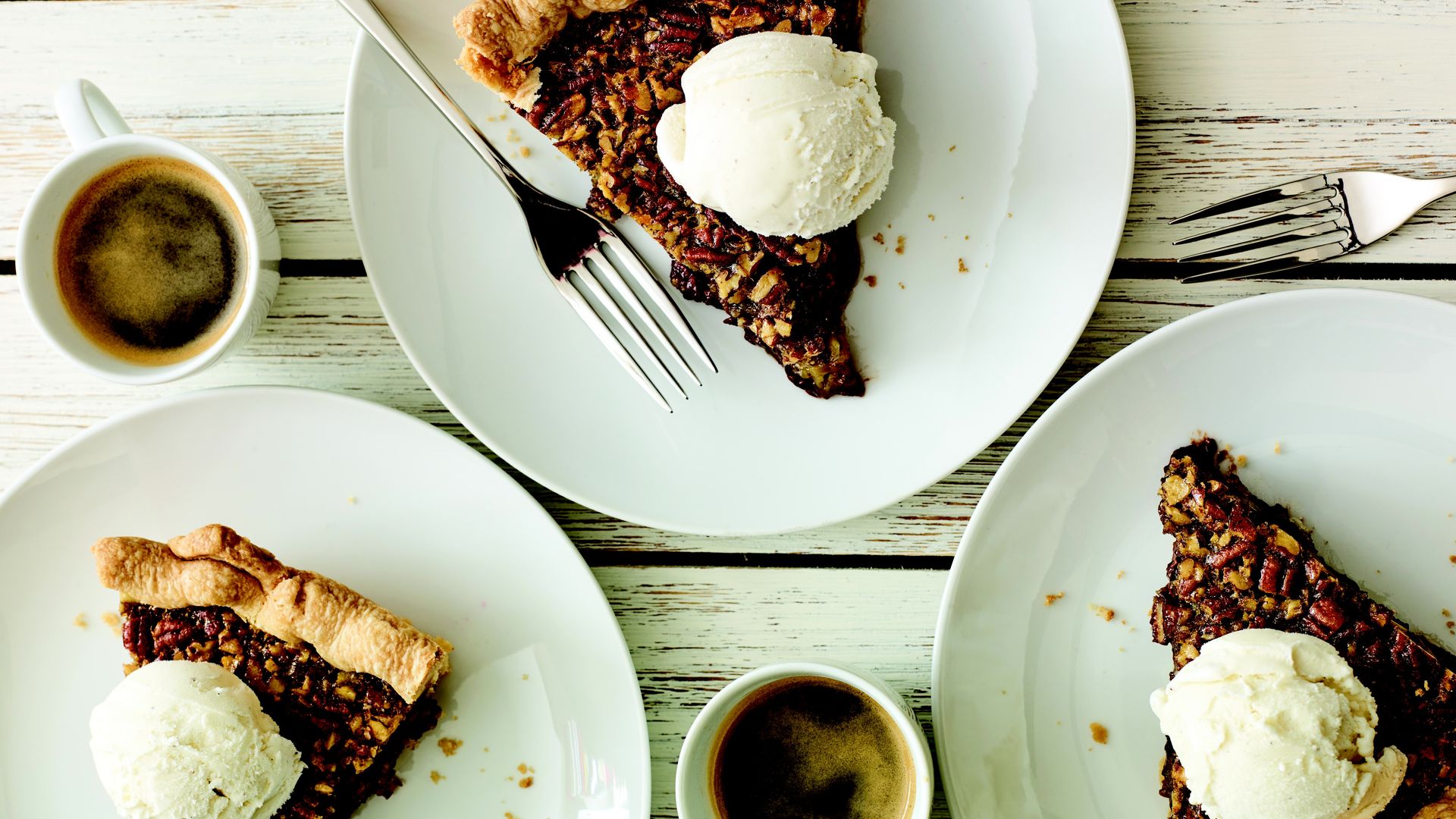 Sarah Sanders' chocolate pecan pie, which became Twitter-famous last Thanksgiving, is featured in "The Happy Cookbook," by "Fox & Friends" host Steve Doocy and his wife, Kathy.
Doocy reveals that Sanders uses a hammer to crush the pecans:
"She uses good bourbon and a store-bought pie crust, because sometimes life is too short to make crust from scratch. Her final touch? She uses a hammer — not kidding, a real hammer — to crush the pecans in a zip-top bag. 'Less mess than a food processor, and a great stress reliever!'"
The book also includes recipes from Sean Hannity, Dr. Oz, Peter Doocy, Martha MacCallum, Kid Rock, Stuart Varney and more.
Fun fact from the publisher: At age 9, Doocy won a blue ribbon at the Kansas State Fair for baking chocolate chip cookies (he used the recipe on the bag).
Go deeper