Homeland Security watchdog confirms chaos caused by zero-tolerance policy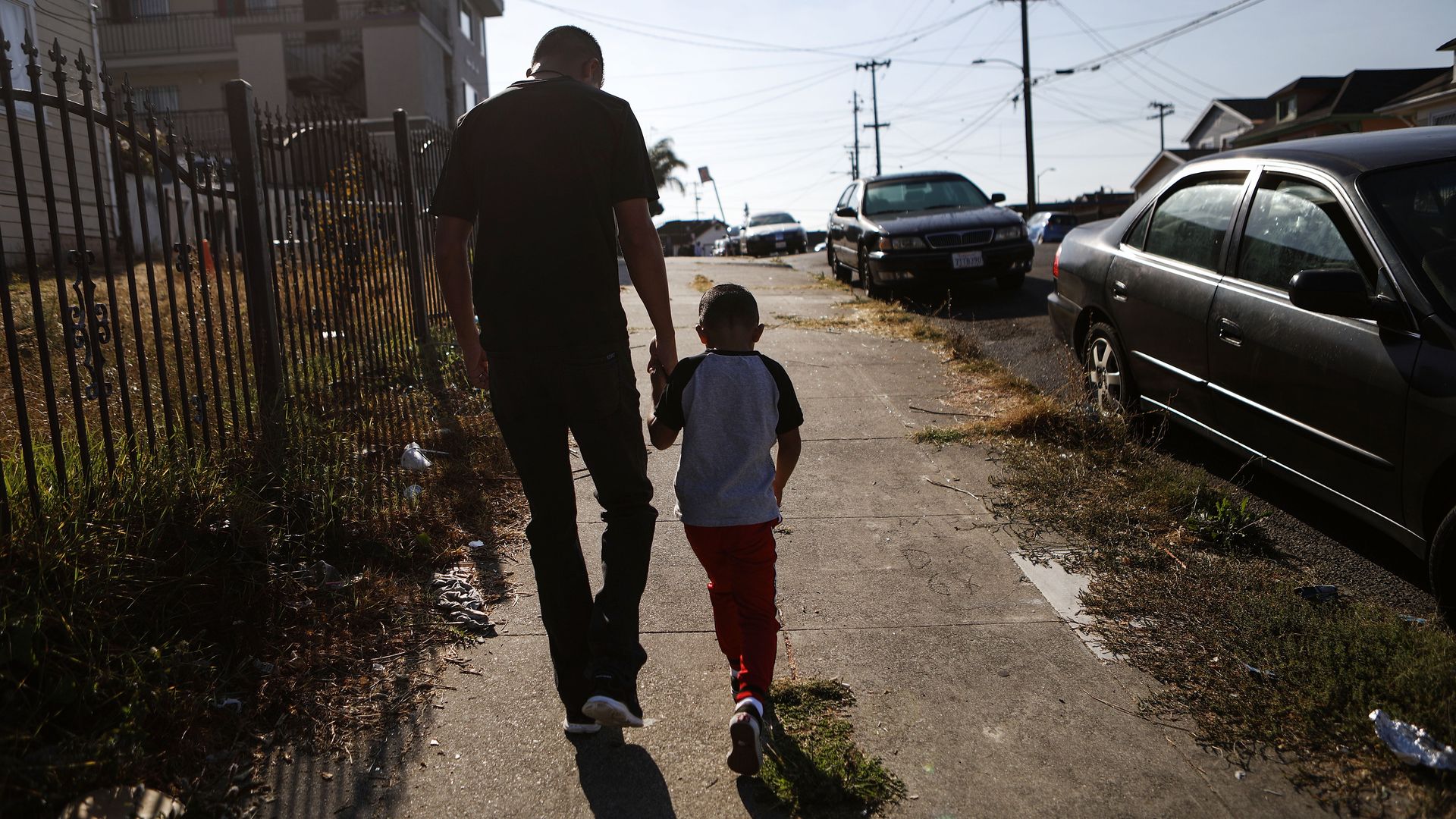 While Attorney General Jeff Sessions and other top government officials encouraged immigrants to go to legal ports of entry to avoid family separation, border officials were regulating how many immigrants were allowed to reach those ports, according to a new report by the Department of Homeland Security Inspector General.
Why it matters: Preventing some immigrants to enter legally likely led to an increase in illegal border crossings, the IG report concluded. The report by the government watchdog confirms earlier, ongoing reporting on the chaos of family separation under Sessions' zero-tolerance policy.
Key takeaways:
Prolonged detention for kids: Legally, Customs and Border Protection is only allowed to keep unaccompanied minors in detention for up to 3 days, but between early May and late June, a third of kids were held at least 4 days. The maximum time a child was kept in CBP custody was 25 days.
Lack of data and communication made it difficult for ICE, CBP, the Justice Department and Health and Human Services to coordinate and track migrant children and their parents, according to the report.
Key quote: While Homeland Security and Health and Human Services announced in late June that they had "a central database" with this information on separated migrant families, "OIG found no evidence that such a database exists." Instead, they found a "manually-compiled spreadsheet" which was created after the announcement.
Missing children: When Homeland Security initially provided the IG with family separation data, "the list was missing a number of children OIG had independently identified as having been separated from an adult."
Poor communication with parents: Immigration officials also provided inconsistent information to migrant parents, per the report, which resulted in some not understanding their children would be taken from them and others unable to communicate with their kids after being separated.
The bottom line: "The OIG's observations indicate that DHS was not fully prepared to implement the Zero Tolerance Policy, or to deal with certain effects of the policy following implementation."
DHS spokeswoman Katie Waldman pushed back in a statement: "The report fails to understand where the Zero Tolerance Policy took effect: in between the ports of entry." She added CBP will continue to process asylum seekers' claims, but the "administration will no longer turn a blind eye to illegal immigration and will continue to refer illegal border crossers for prosecution."
Go deeper