The era of female marketers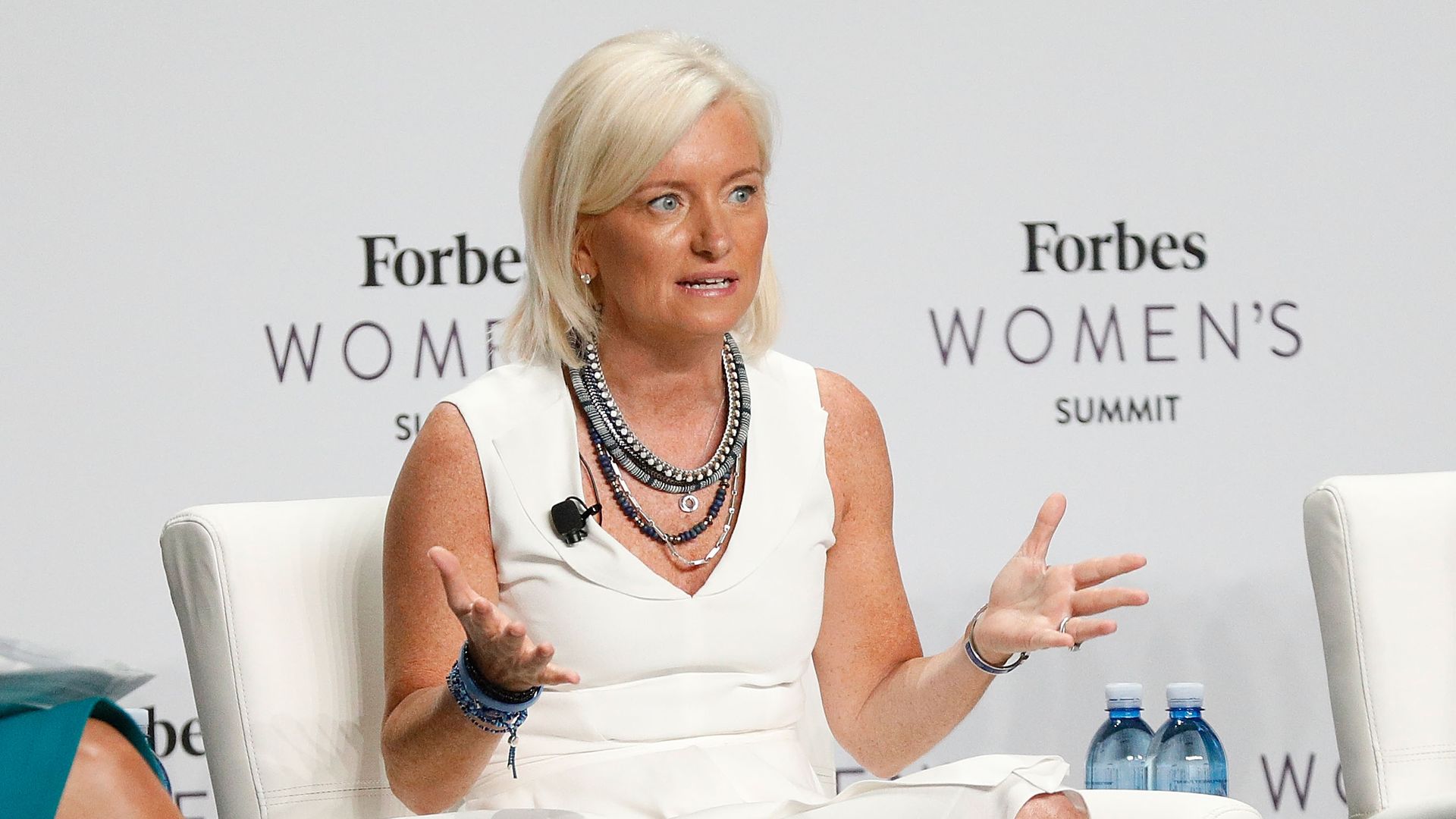 Some of the industry's most well-known and influential marketers today are female executives like GE CMO Linda Boff, Facebook VP of Global Marketing Solutions Carolyn Everson, JPMorgan Chase CMO Kristin Lemkau and Endeavor CMO Bozoma Saint John.
Why it matters: The "Mad Men" stereotype of male-dominated advertising and marketing bosses has long been challenged by women who have risen to become CMOs with personal brands that transcend their employers.
Between the lines: CMOs today are often at the helm of complex decision-making around new-age corporate problems, such as managing corporate tone during a social media crisis or deciding how much a company should leverage new digital technologies with unproven returns on investment for customer acquisitions.
Many of the aforementioned women have embraced these challenges, and they are becoming thought leaders because of it.
For example, Facebook's Carolyn Everson was the first executive to respond on stage to Facebook's security breach crisis and WhatsApp founder spat Monday. She told Madison Ave. that she wasn't worried — that the breach wouldn't impact ad spend, per Cheddar's Alex Heath.
Axios noted last week that GE's Linda Boff is the person pushing GE, a 126-year-old company, to take risks in the way it markets itself.
The big picture: Marketing jobs skew more heavily female than many occupations, but the role of chief executive still skews male.
The Association of National Advertisers' "CMO scorecard" this year found that corporate CMO's in the U.S. skew male over female — 55% to 45%, respectively.
According to the Bureau of Labor Statistics' 2017 Current Population Survey, 45% of "marketing and sales managers" are women, and 61% of market research analysts and marketing specialists are women, which is high compared to other occupations in STEM, finance and politics.
Go deeper