Behind Amazon's $15 minimum wage hike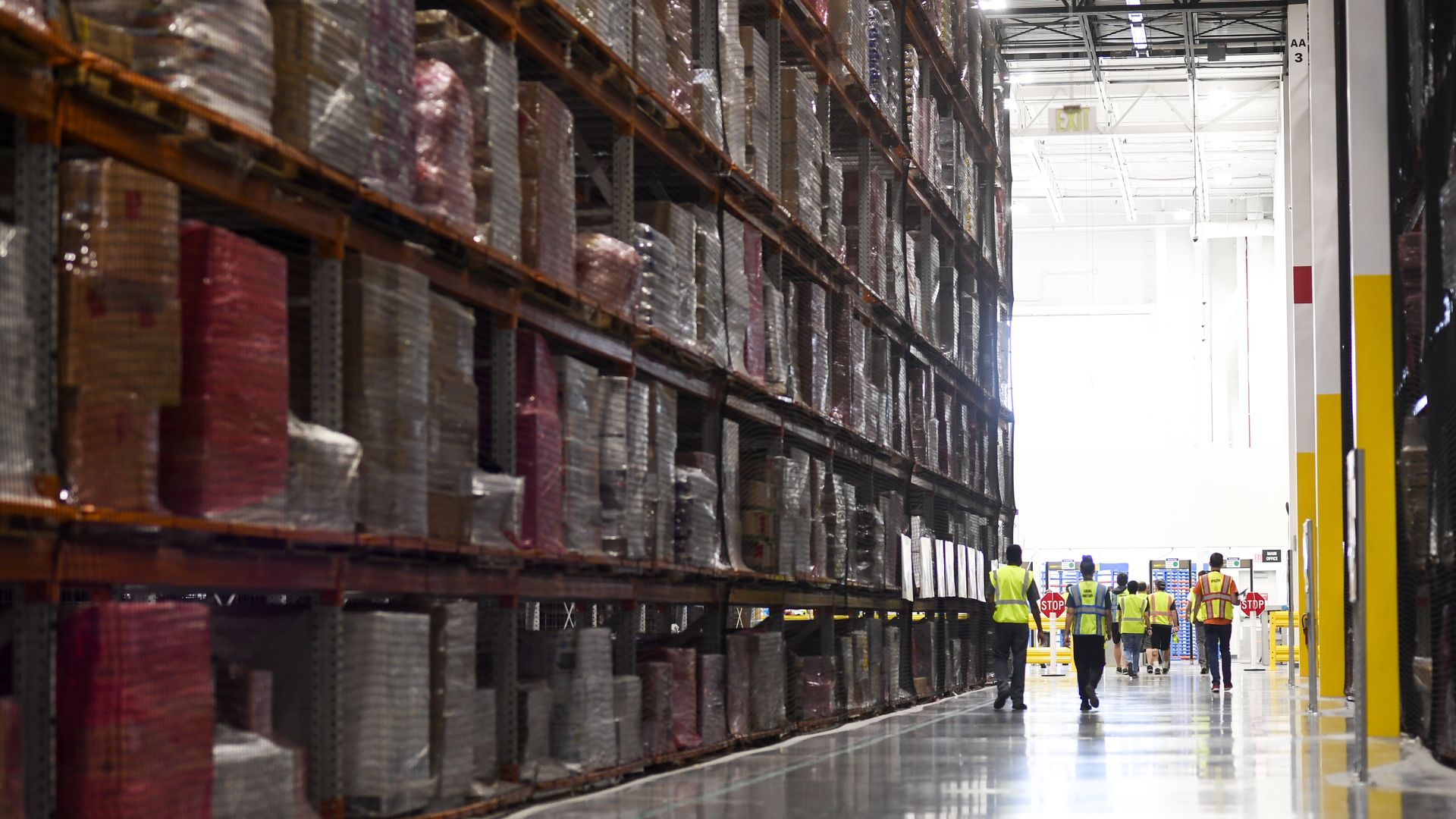 When President Trump threatened to go after Amazon, Jeff Bezos didn't say a word publicly. When Sen. Elizabeth Warren accused the company of antitrust violations, it stayed mum. But not long after Sen. Bernie Sanders called out Amazon for paying its workers too little, the e-commerce giant raised its salaries.
What's going on: Amazon — unlike some other companies with similar size and influence — has been largely immune to public pressure. But, in a super-tight labor market, with dozens of retailers vying for the same pool of warehouse workers, Amazon can't afford bad press that might push workers away.
Driving the news: Amazon today announced a $15 minimum wage for 350,000 employees, both full-time and seasonal. It said workers already getting $15 will also see a small increase. Currently, Amazon says it pays workers based on where they work, with minimums ranging from $10 to $14 per hour, reports the WSJ.
The big picture: There is an all-out bidding war for warehouse and other low-wage workers. Amazon's wage hike follows a commitment by Target to increase its minimum wage to $15 by 2020. Walmart has raised its minimum to $11 an hour, and Costco went to $14 an hour in June.
Warehouses and distribution centers will add 452,000 workers by next year, predicts CBRE, an investment and market research firm.
"They are competing for the same workers to do almost the same thing in fulfillment centers within hundreds of yards of each other. ... That gives the worker some leverage."
— Mark Muro, Brookings Institution
The backdrop: Sanders recently introduced the "Stop BEZOS Act," which would make big companies with huge numbers of workers at low wages — like Amazon and Walmart — pay the government for the federal assistance their employees receive.
But today, Sanders was among those praising Bezos. "I want to give credit where credit is due," he said.
Sign of the times: Amazon Books in Manhattan's Herald Square is split into two parts: the bookstore and a coffee shop operated by Amazon, but staffed by workers who are paid by a contractor. I asked workers on both sides about the wage hike.
Amazon employees declined to comment. But one of the baristas said, "We already get paid more."
Go deeper