NRA's midterm spending down 90% from 2014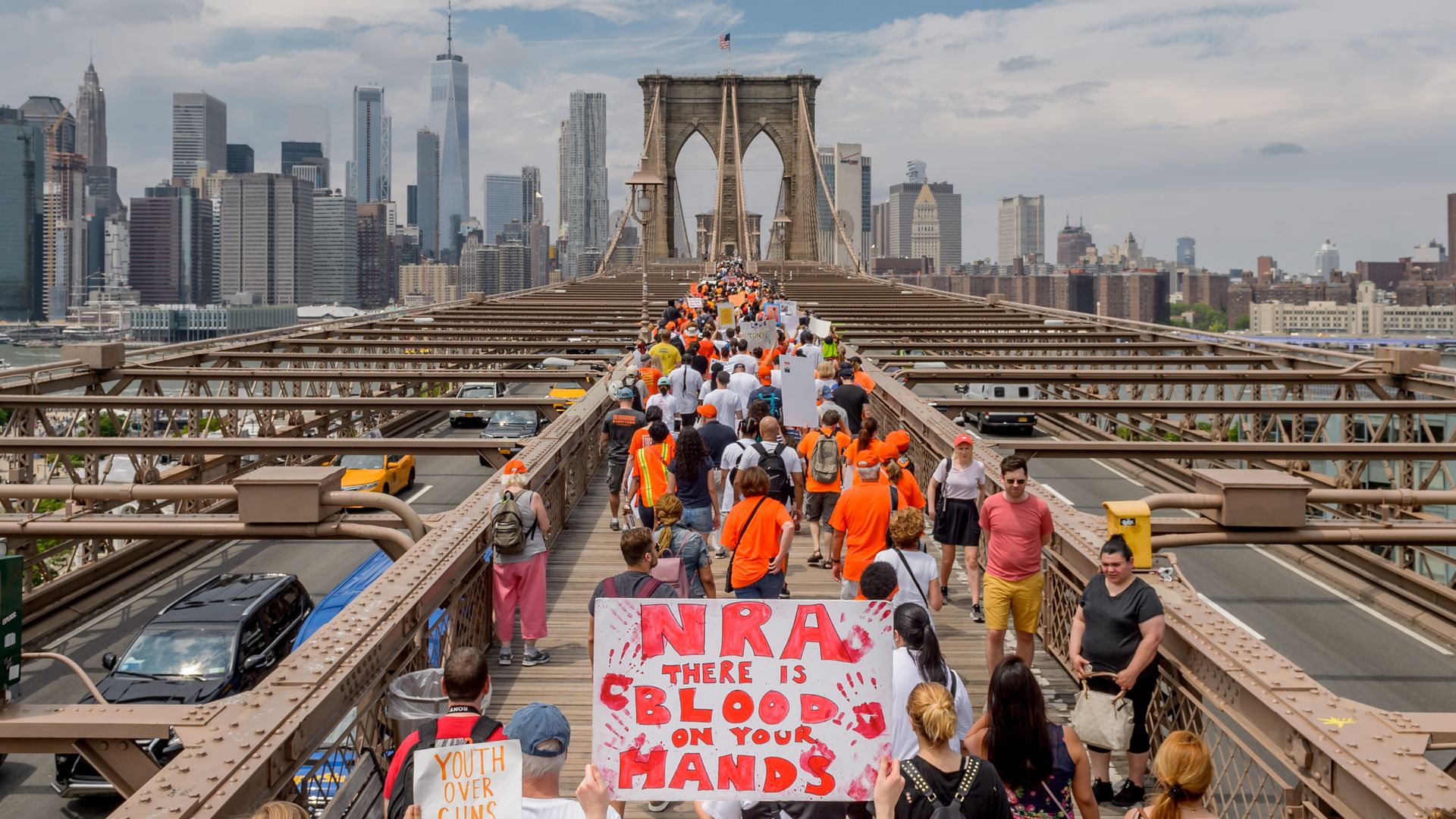 The National Rifle Association has spent just $1.6 million on political activities and campaign contributions in 2018, compared to the $16 million it spent in the run-up to the midterm elections at this point in 2014, reports McClatchy.
Why it matters: The drop in political expenditures may be attributed to the NRA's declining popularity in the wake of surging gun control movements like March for Our Lives, organized by the survivors of the Parkland school shooting. The NRA is also under investigation by the FBI for possibly accepting money from Russia to bolster its support for President Trump during the 2016 presidential campaign.
Go deeper