U.S. and Canada reach deal to revamp NAFTA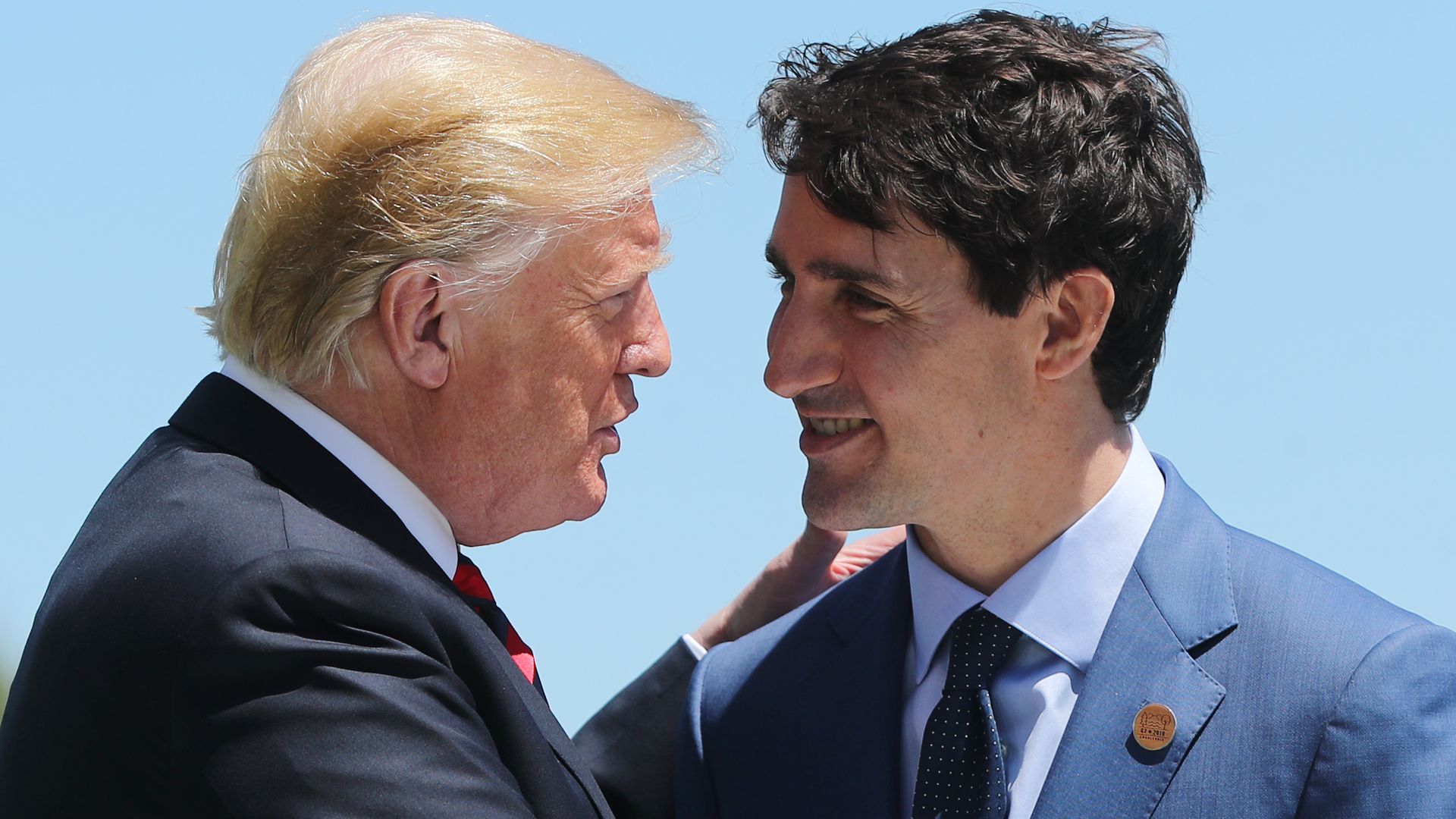 The United States and Canada announced Sunday night that the two countries had agreed to enter into — along with Mexico — a revamped North American free trade deal just as a midnight deadline approached.
The details: The new deal will be called the United States-Mexico-Canada Agreement and, per the AP, provides easier access for the U.S. to the Canadian dairy market but also keeps in place key trade safeguards from NAFTA that Canada wanted to remain.
President Trump tweeted about the deal on Monday morning:
"Late last night, our deadline, we reached a wonderful new Trade Deal with Canada, to be added into the deal already reached with Mexico. The new name will be The United States Mexico Canada Agreement, or USMCA. It is a great deal for all three countries, solves the many deficiencies and mistakes in NAFTA, greatly opens markets to our Farmers and Manufacturers, reduces Trade Barriers to the U.S. and will bring all three Great Nations together in competition with the rest of the world. The USMCA is a historic transaction!
Congratulations to Mexico and Canada!"
A joint statement from United States Trade Representative Robert Lighthizer and Canadian Foreign Affairs Minister Chrystia Freeland:
"Today, Canada and the United States reached an agreement, alongside Mexico, on a new, modernized trade agreement for the 21st Century: the United States-Mexico-Canada Agreement (USMCA). USMCA will give our workers, farmers, ranchers and businesses a high-standard trade agreement that will result in freer markets, fairer trade and robust economic growth in our region.  It will strengthen the middle class, and create good, well-paying jobs and new opportunities for the nearly half billion people who call North America home. 
We look forward to further deepening our close economic ties when this new agreement enters into force."

Go deeper