McConnell promises Kavanaugh vote this week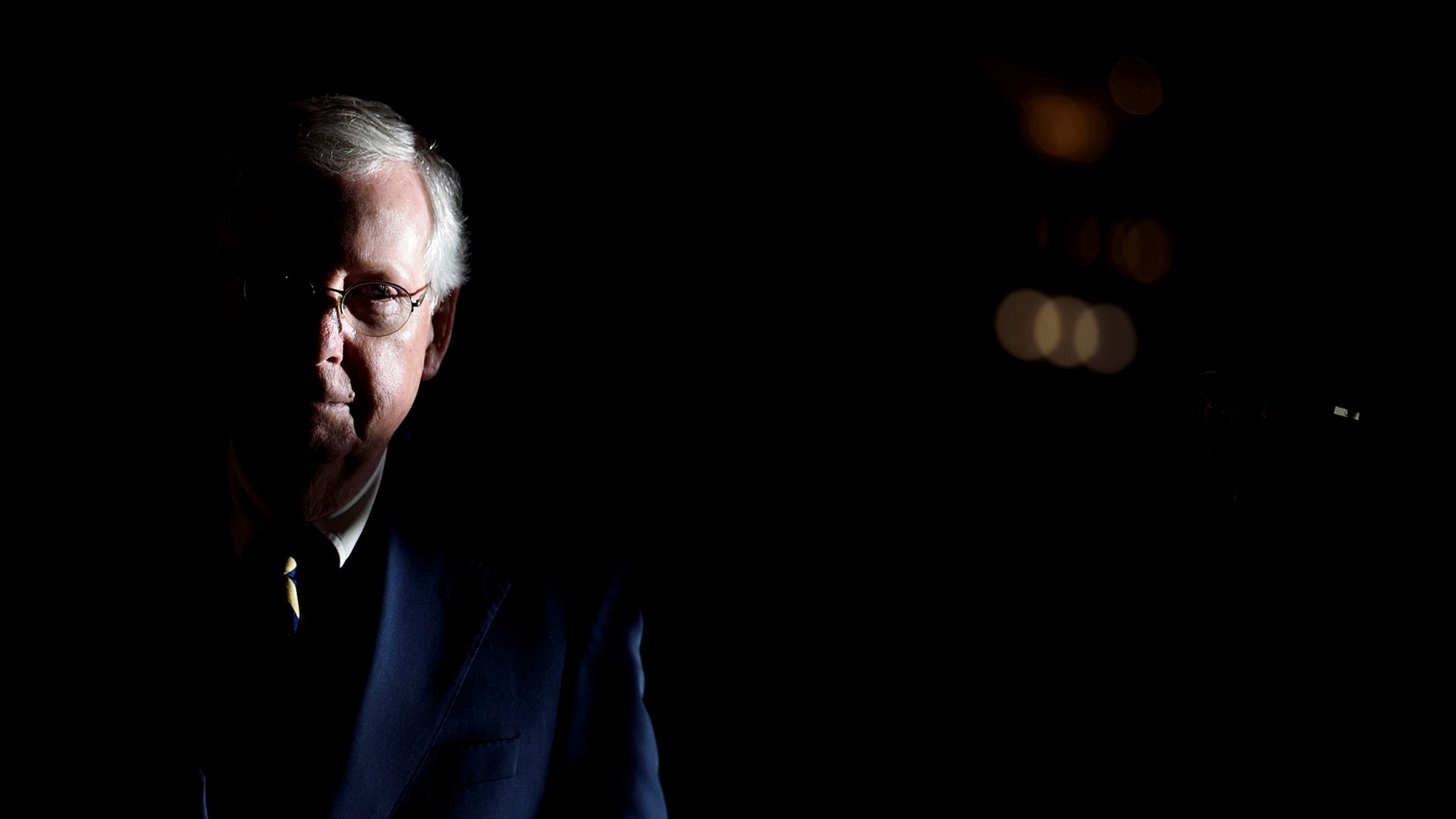 In a tough speech on the Senate floor Monday, Majority Leader Mitch McConnell made clear that he will be bringing Brett Kavanaugh's nomination to a vote this week after the FBI concludes its investigation into allegations of sexual assault.
"If you listen carefully Mr. President, you can practically hear the sounds of the Democrats moving the goalpost ... The time for delay and endless obstruction has come to a close. ... Mr. President, we'll be voting this week."
The bottom line: McConnell has stood by Kavanaugh throughout his dicey confirmation process. Today, he honed in on his belief that Democrats will continue to try and delay the vote even further, predicting that they'll say the FBI investigation was "insufficient" after its completion. But regardless of what Democrats do next, McConnell was adamant that the vote will take place this week.
Go deeper